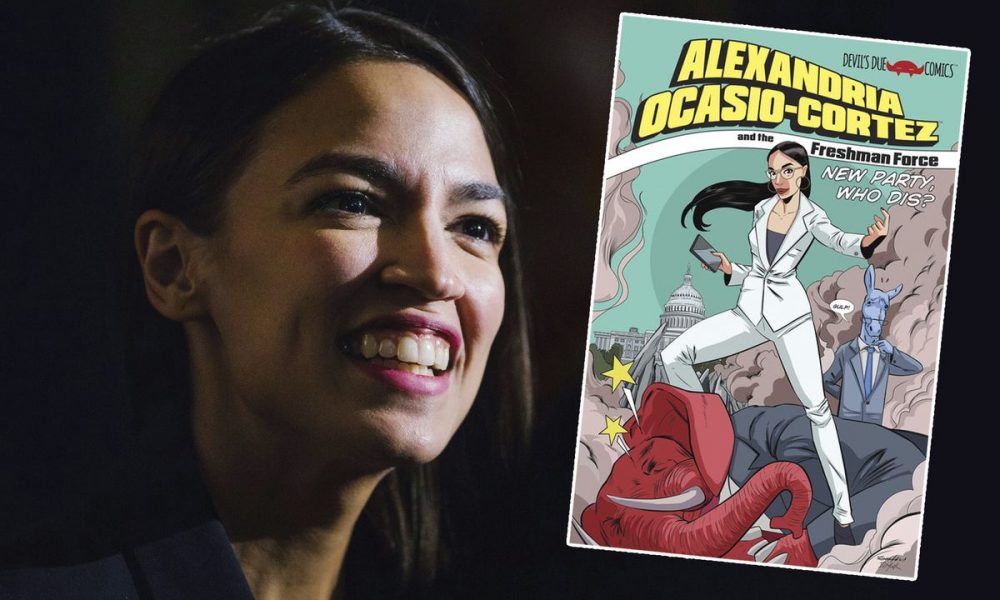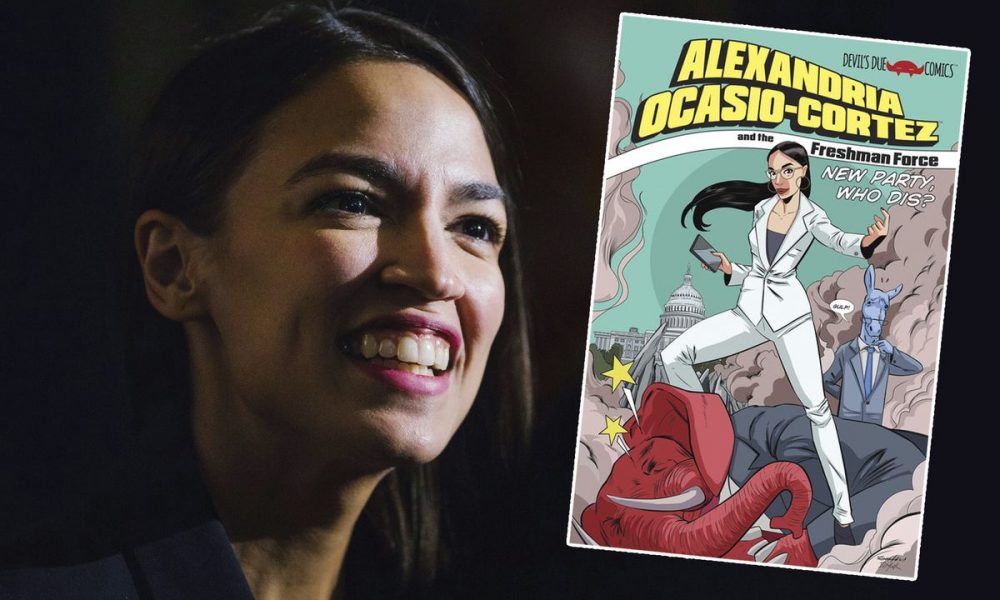 The Bronx native is set to become a superhero in a new comic book series chronicling her rise to Congress.
Devil's Due Comics recently announced that Alexandria Ocasio-Cortez and the Freshman Force: New Party, Who Dis? will be released on May 15. The special-edition commemorative issue profiles the 'most diverse group of freshman members of Congress in history.'
This is the same company that produced Barack the Barbarian, a comic series, which featured former President Barack Obama as a sword and sorcery hero. 
Alexandria Ocasio-Cortez and the Freshman Force will follow the high-profile representative on a series of adventures "taking on the GOP establishment."
Devil's Due publisher Josh Blaylock stated in the press release that he and the other co-creators were inspired by the energy surrounding Ocasio-Cortez and her fellow new members: "It's no secret that AOC has become the unofficial leader of the new school and has sparked life back into Washington, and that's reflected in the enthusiasm on display by the men and women contributing to this project," Blaylock said.
A portion of the proceeds from sales of the comic will go to support the United Services Organization, which provides live entertainment to members of the armed forces, and RaicesTexas.org, a nonprofit organization that provides legal services to immigrant families and refugees.