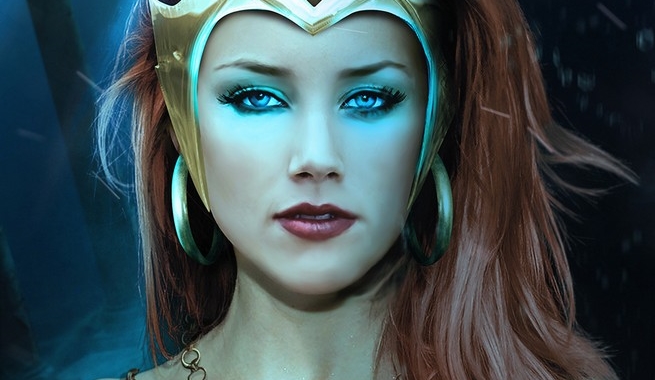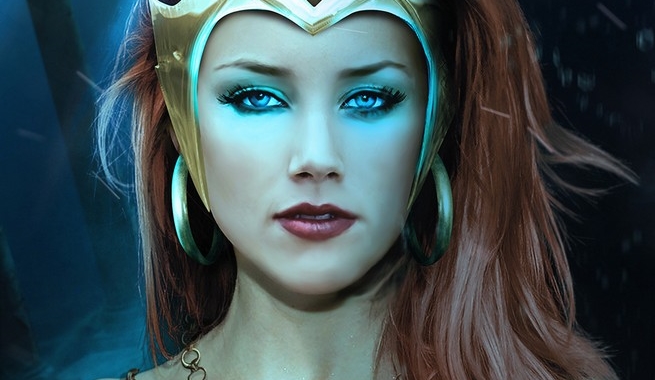 The DC Universe is continuing to swallow up actors and actresses in their bid to give Marvel a run for their box office supremacy. The latest news coming out of the DC Extended Universe is the drafting of Amber Heard as Mera, Queen of Atlantis and wife to Jason Momoa's Aquaman. The young actress will make her first appearance in 2017's Justice League part one before appearing opposite Momoa for 2018's Aquaman.
In comics, Mera is a fiery partner and fierce warrior who's every bit the equal of Aquaman (though it's a bit hard to imagine the diminutive Heard holding her own in a fight alongside Khal Drogo himself, but this is a movie). Beyond combat, the character offers some challenges for Heard. Assuming they stay true to the comics, Mera has a little bit of a mental instability, which may add some depth to the character. That would also fit right in with Zack Snyder's super duper extra serious and dark DC Film Universe.
Heard herself tends to be a little bit more of an indie darling — her last role was a supporting turn in Oscar bait The Danish Girl — which makes the role of Mera an interesting departure for her. Of course, throughout her career, Heard has demonstrated a willingness to go out on a limb for a film role (ahem, Machete Kills).
Right now, all we know about Snyder's Mera is that her costume is interesting. As Heard told ET, "It's like, half suit of armor, half scales … It's strange … We're in the process of building it now, so it's coming along."