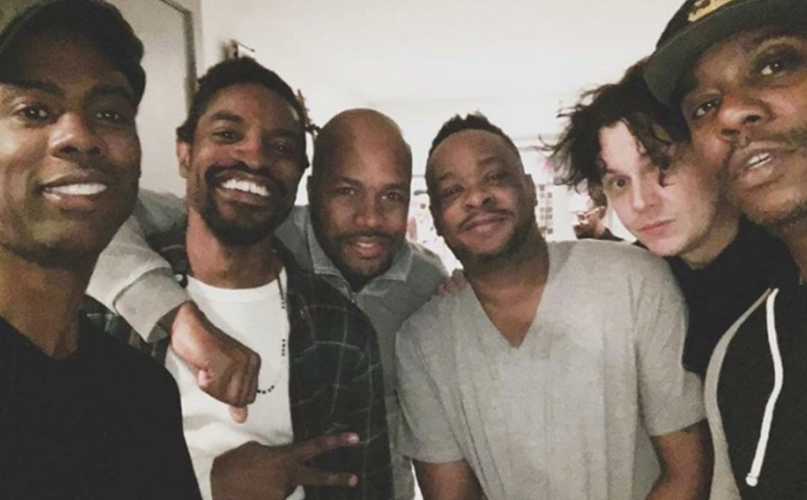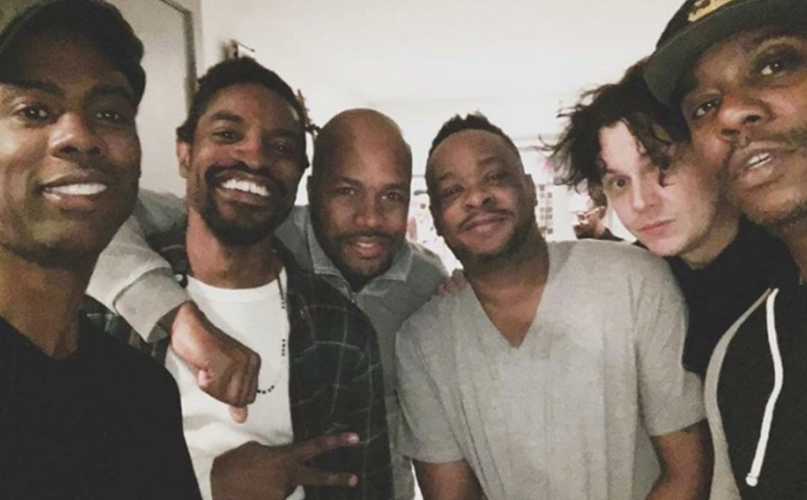 Here's a nice treat for your Friday morning. Some of the most welcome music news of 2016 has just been released from a most unlikely source. Yesterday, comedian Chris Rock posted a photo of himself with some all-star musicians. The accompanying caption read, "Me , Dave , D-nice , jack white and jarobi hard at work on the new Andre 3000 album. (sic)"
News of a new André 3000 solo album have been making their way through the industry for years, however, the former Outkast member has simply been too busy to make it happen. Between his acting career and backing up his buddies on their tracks, André 3000 has just been a little too busy to make music (which is shame, because the guy is one of the most talented singular voices in music).
Of course, all that anguish was put aside with the announcement that André 3000 was back in the studio, but that he'd drafted A Tribe Called Quest members Jarobi White, and producer D-Nice, as well as the greatest living guitarist today: Jack White.
Though some called the picture "nothing more than a cruel prank from a professional comedian," a subsequent photo confirmed that the album is a go.
With such a talented production team and the combined efforts of White and André 3000, the album is already riding a tidal wave of high expectations. Start getting excited, folks!