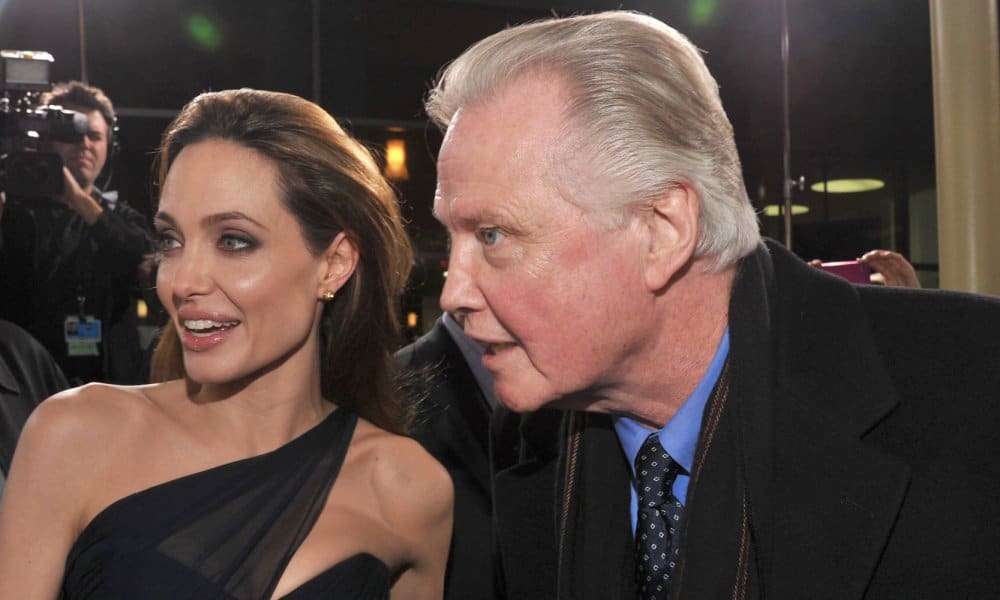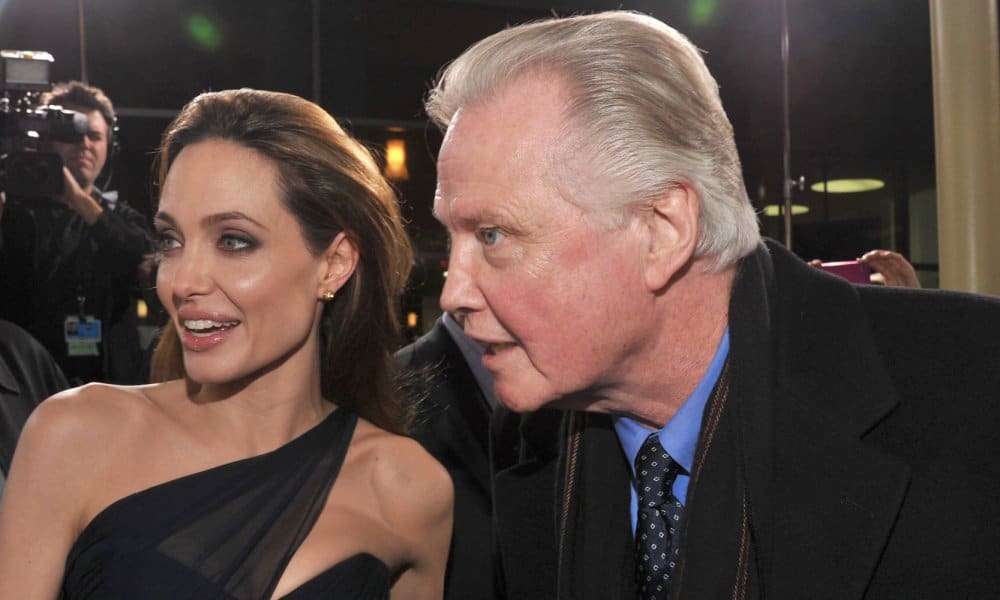 Angelina Jolie and her father, Jon Voight, have always had a rocky relationship. However, Jolie recently told Scott Feinberg on THR's Award Chatter podcast that she and her dad are "finding a new relationship."
As the mother of six children, Jolie and Voight have connected through his role as a grandfather to Maddox, Pax, Zahara, Shiloh, Knox, and Vivienne. Additionally, the pair has also bonded over their shared interests. "We've had some difficulties, [but] through art we've been able to talk. It's the common language," Jolie told Feinberg.
Their on-again, off-again relationship came to ahead in 2002 after the two starred in Lara Croft: Tomb Raider together. At the time, Voight told Access Hollywood that Jolie suffered from "serious mental problems."
Jolie was married to Billy Bob Thornton in 2002, and the wild rumors about their relationship made the front pages of tabloids and gossip magazines. The couple tied the knot in Las Vegas after dating for only two months. Later that same year, the couple separated.
In response to her father's allegations about her mental health, Jolie legally dropped "Voight" from her name, even though she never used it professionally. She explained, "I wanted to have my own identity — I didn't want to walk into a room as 'Jon's daughter.'"
The two also struggle to relate on politics, as she's a well-known liberal humanitarian and Voight leans conservatively on most topics. "We don't really talk politics well," Jolie shared with Feinberg. "We talk art very well."
The support from her father probably comes at an important time considering Jolie and Brad Pitt, the father of her children, are currently separated. The celebrity couple is in the midst of a divorce filing, but nothing has been determined by the courts just yet.