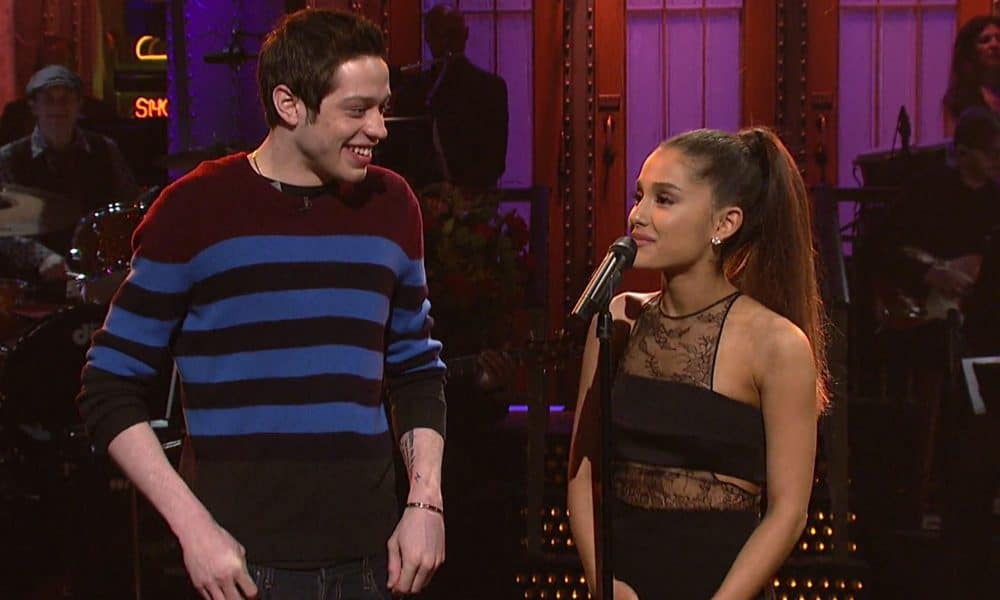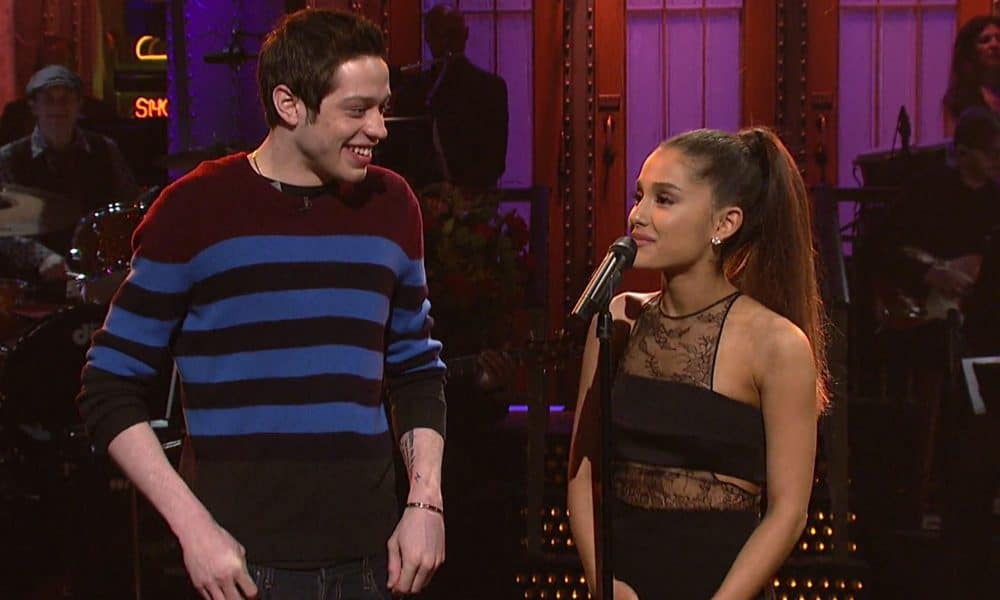 It was recently reported that Ariana Grande and SNL actor Pete Davidson were dating. Now the two have made their relationship official with an Instagram post of the two donned in Harry Potter outfits.
After Davidson posted the photo, Grande commented "u tryna slytherin (I'm deleting my account now)."
Apparently, the two were at the Wizarding World of Harry Potter at Universal Studios at the time. Davidson was wearing a Gryffindor sweatshirt while Grande went with Slytherin. (An alliance she has claimed in the past as well.)
Grande and Davidson reportedly met when Grande hosted Saturday Night Live, but both she and the actor were in relationships with other people at the time. The news that Grande was dating Davidson came right on the tale of her breakup from Mac Miller.
Grande explained that she and Miller were longtime friends before their relationship turned romantic and that they would continue to be loving friends following the split. She said that she had always admired his music abilities, and also discussed the difficulties surrounding Miller's sobriety issues. Grande called that aspect of the relationship "toxic."
"I am not a babysitter or a mother and no woman should feel that they need to be. I have cared for him and tried to support his sobriety & prayed for his balance for years."
Davidson also recently broke up with Cazzie David, daughter of Larry David.
The two had dated for two years before the recent split. Davidson said in May that the two were no longer together, but called David a "very talented girl. She'll be great and she'll be fine."