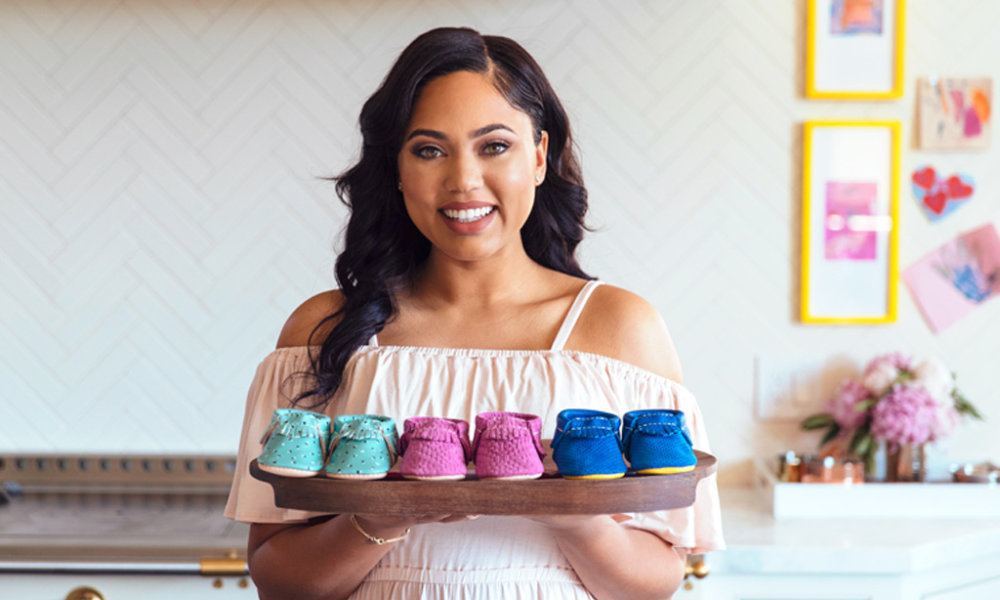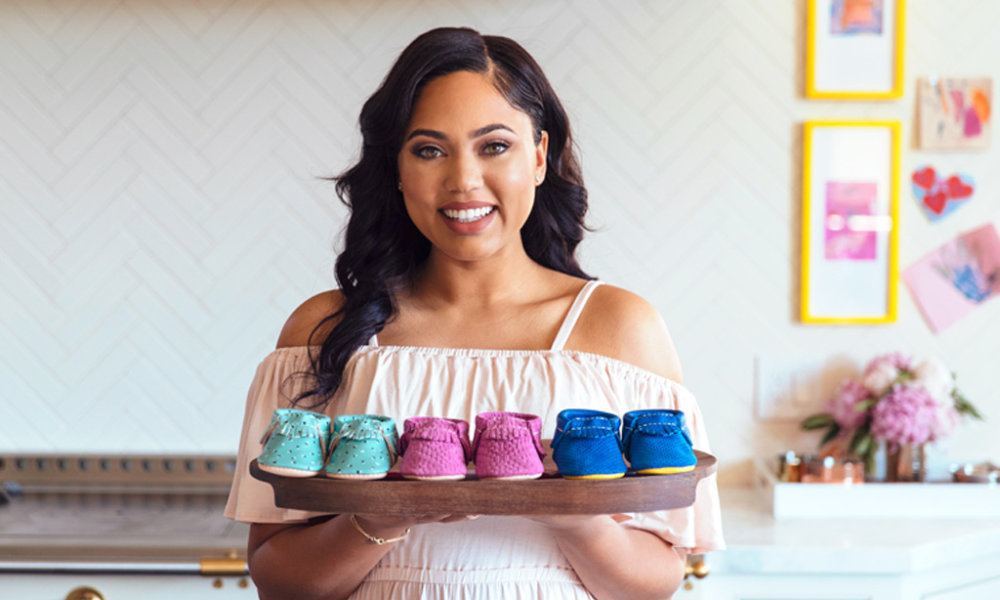 Ayesha Curry shared to Instagram Wednesday morning the news that she has launched her own baby footwear collection. The line is being released with Freshly Picked, and includes a design that is inspired by her husband's basketball team, the Golden State Warriors.
In the post she shared:
"I am so thrilled to be collaborating with Freshly Picked on this collection. It's cute, adorable [and] delicious yet still fashion forward. Yummy little moccasins to cover those yummy little toes."
Ayesha and Steph's daughter Riley has modeled for Freshly Picked before so the shoe collaboration seemed like a natural next step. The collection will be a limited one and includes colors like "Mint Chip" and "Pink Lemonade" for $60 a pair. The "Fan Favorite" pair gives a nod to the Warriors with a blue upper and yellow sole.
The founder and CEO Susan Petersen of Freshly Picked has said:
"Working with Ayesha has been a dream, and this collection has been an aspiration of mine since we met. We are so excited to not only launch this collection, but also look forward to other projects we're working on together."
Sounds like it won't be the end of Ayesha's designs.