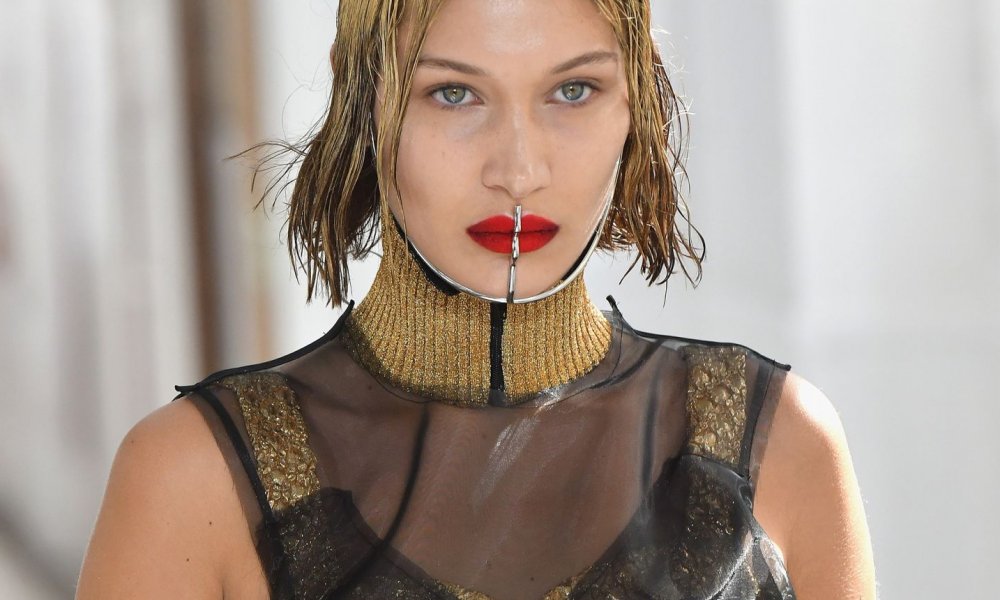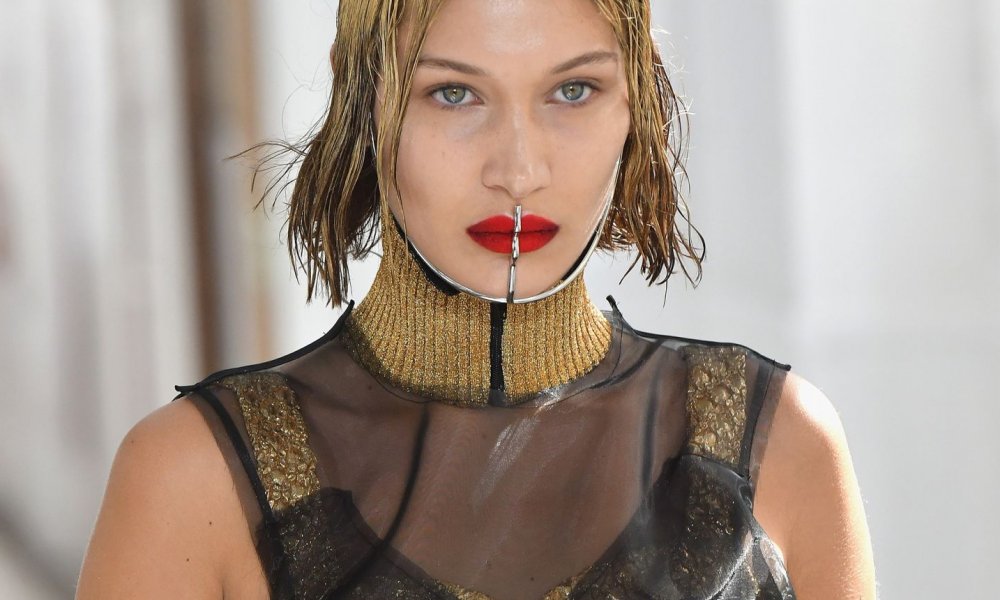 Bella Hadid recently walked the runway wearing a metal piece on her face that looked a lot like the headgear that some of us wore in our braces days. She was at Haute Couture Fashion Week in Paris at the time.
The metal piece is actually face jewelry, which somehow wraps around the jawline and then sits in front of the mouth. (As opposed to actually attaching to the mouth.)
The runway look also consisted of wearing a bright red lipstick, and the roots of her hair were painted in a gold substance. Her outfit also contained gold and silver pops making for a hard to miss ensemble.