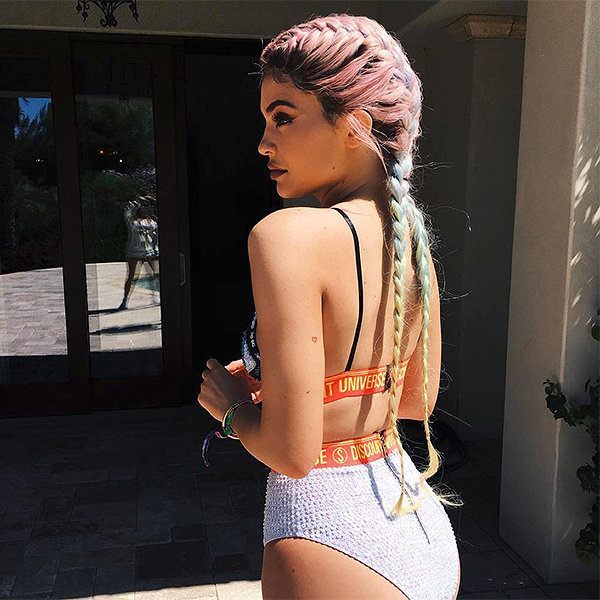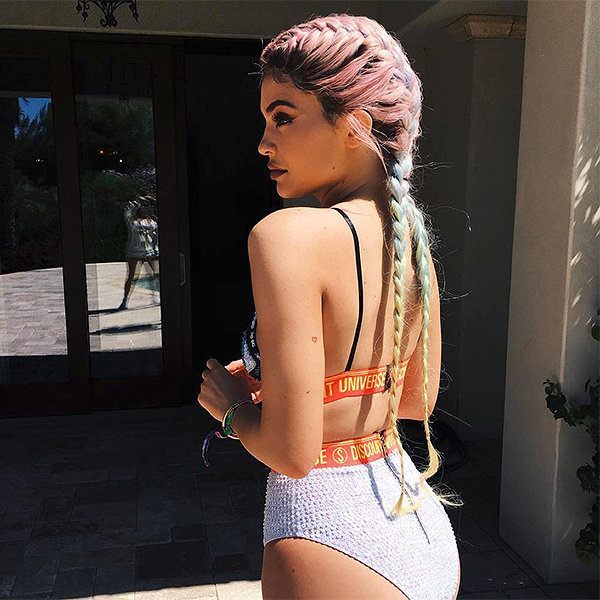 The Coachella line up might change year to year but if there's one thing we can count on from the event, it's the festival themed fashion. This year was no different in that regard, and celebrities hit the desert in throngs to show off not only their carefully cultivated outfits, but their pretty cool hairstyles as well.
Kylie Jenner changes up her hair more than perhaps anyone else in Hollywood, so no one was surprised to see her rock two totally different looks over the weekend. She started out with some sleek peach color hair before moving onto the the very popular double braid look…but in a multicolored rainbow hue.
Kendall Jenner was spotted wearing tiny buns on top of her head and took things to the next level with some glitter down her part. It was clearly a party out there.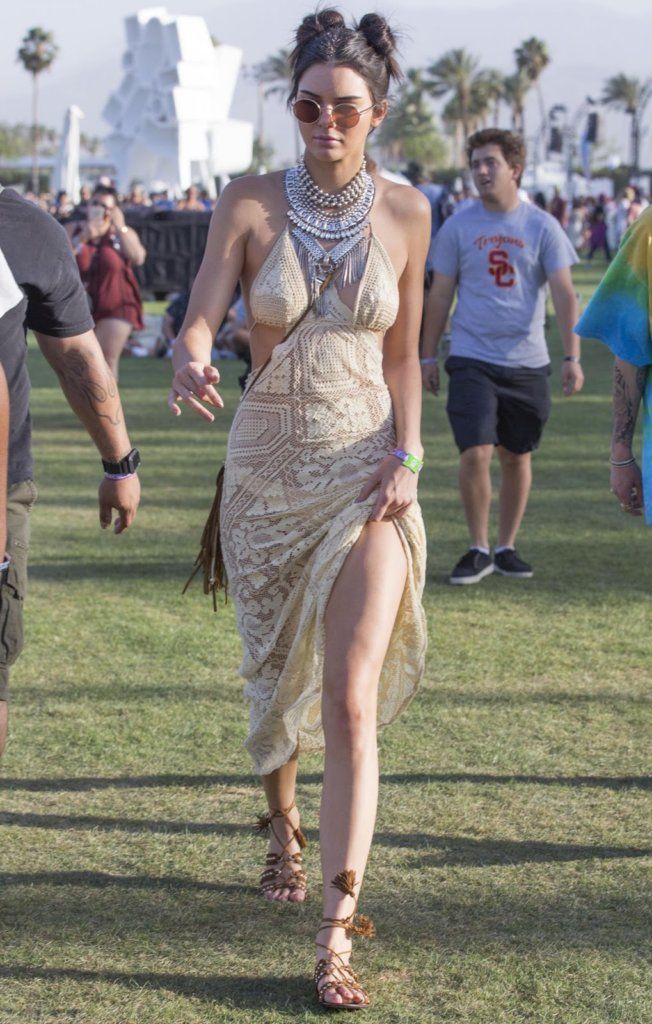 Vanessa Hudgens got festival ready with some extensions that gave her a full mane to adorn with flowers, plus great length for hair tossing around to the jams.
Hailey Baldwin opted into the hair fun by swapping to a grey hue, which she chose partly due to its simplicity. At the festival she explained her choice to a rep for InStyle magazine.
"I just wanted to do something different. I think it looks cool. Plus, it washes out—my agent would kill me otherwise."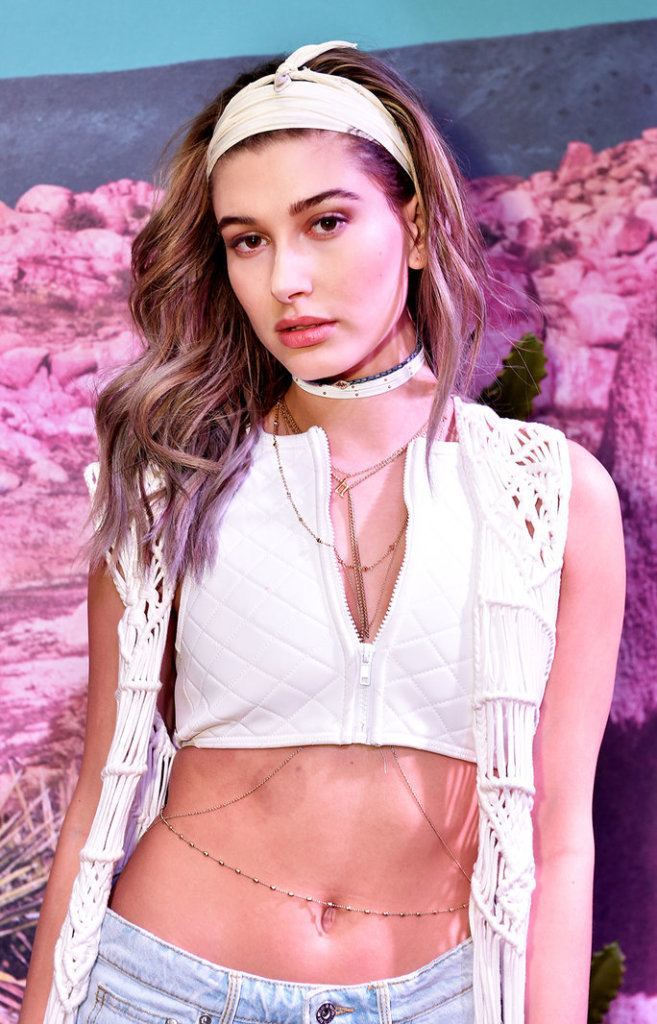 Makes sense. Taylor Swift on the other hand recently debuted a massive change in hair color that won't be washing out anytime soon. She was first spotted as a platinum blonde on the cover of Vogue and she continued to rock the color with her classic red lip all weekend at Coachella. She even captioned one photo "BLEACHELLA," and also knighted chokers the new flower crown, in case you were wondering.