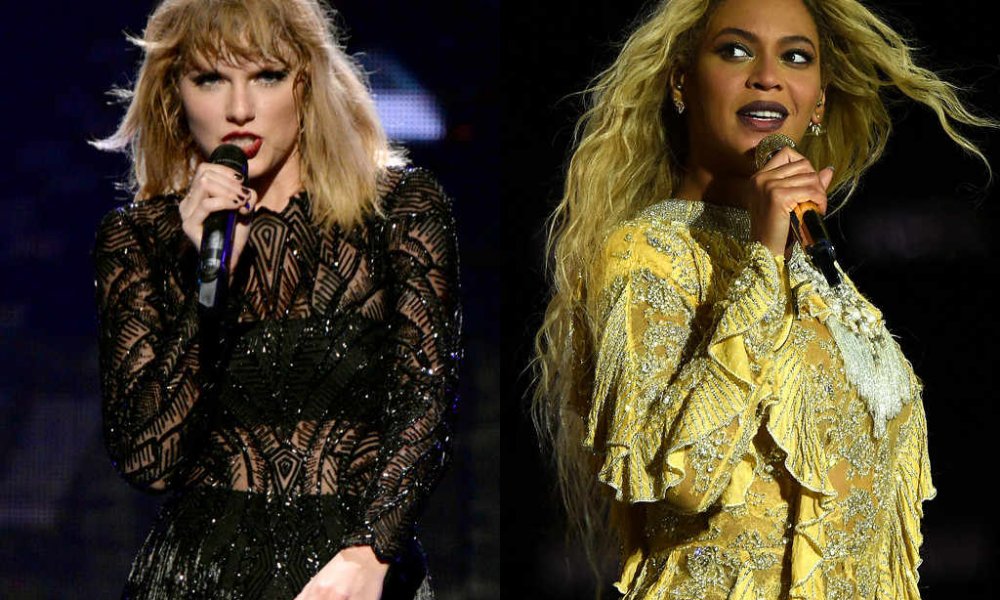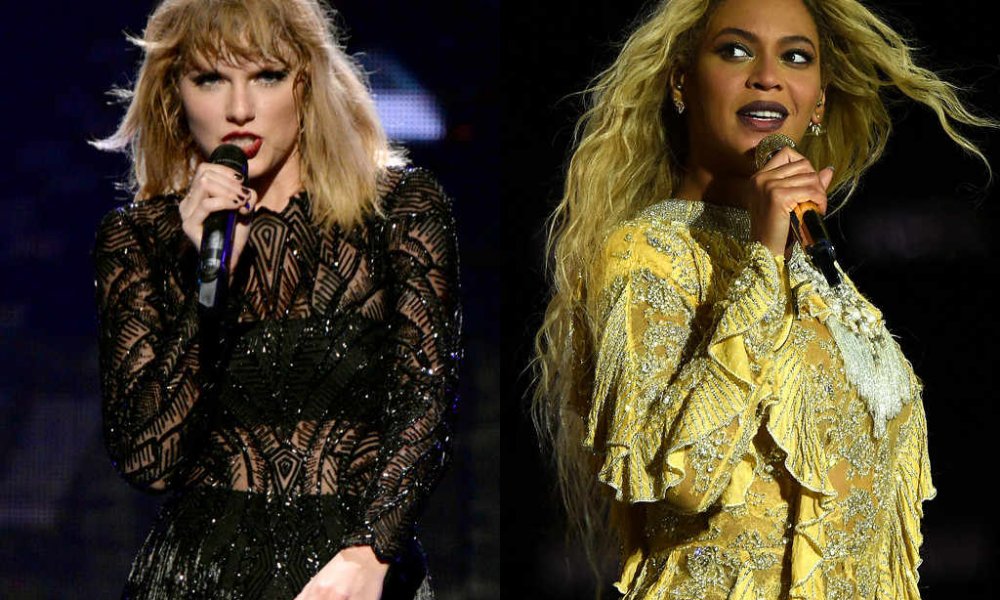 Today, Forbes released its annual list of the world's highest paid women in music and Beyonce has been crowned the reigning queen of them all. Last year, Taylor Swift topped the list with pretax earnings of $170 million. However, this year, Swift's income dropped to a measly $44 million moving her to the third spot on the 2017 list.
So who else made the list?
1. Beyonce – $105 million
2. Adele – $69 million
3. Taylor Swift – $44 million
4. Celine Dion – $42 million
5. Jennifer Lopez – $38 million
6. Dolly Parton – $37 million
7. Rihanna – $36 million
8. Britney Spears – $34 million
9. Katy Perry – $33 million
10. Barbra Streisand – $30 million
Beyonce won big this year with the enormous success of her album, Lemonade. Additionally, she embarked on the Formation World Tour, which grossed a $250 million.
As for Adele, the British singer/songwriter went on tour for the first time since 2011, during which she earned a gross of at least seven figures per performance. Even though Swift dropped two spots this year, her latest record, Reputation, released only ten days ago, is already the best-selling album of the year.
Both Jennifer Lopez and Celine Dion earn considerable income from their residencies in Las Vegas. Meanwhile, Dolly Parton played 63 tour dates this year, bringing in mid-six figures per show.
According to Forbes staff writer Zack O'Malley Greenburg, the list is formed by looking at pretax income from June 1, 2016, to June 1, 2017. The publication used data from Nielsen SoundScan, Pollstar, the RIAA and interviews with industry insiders to compose the 2017 list.