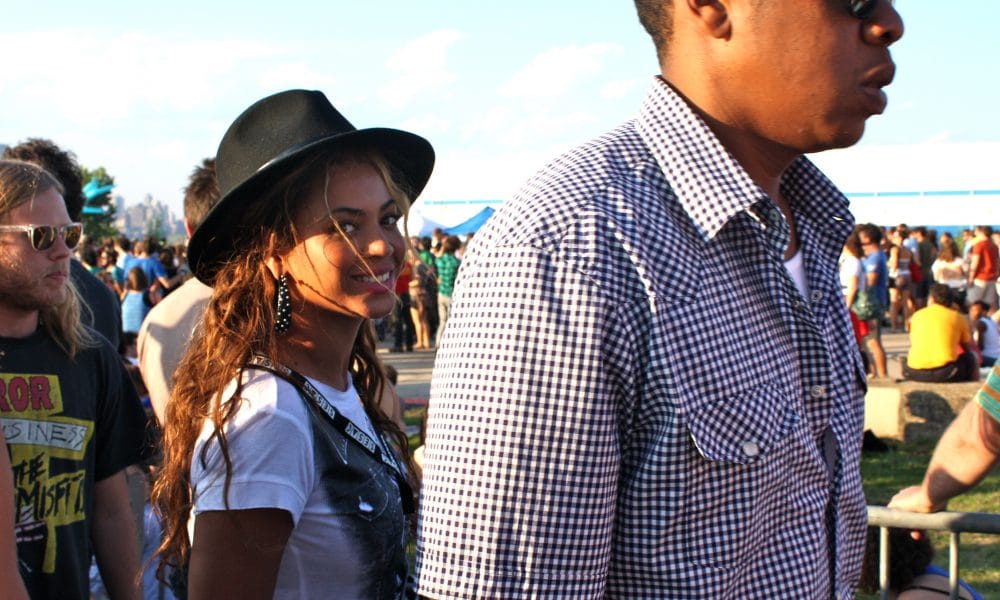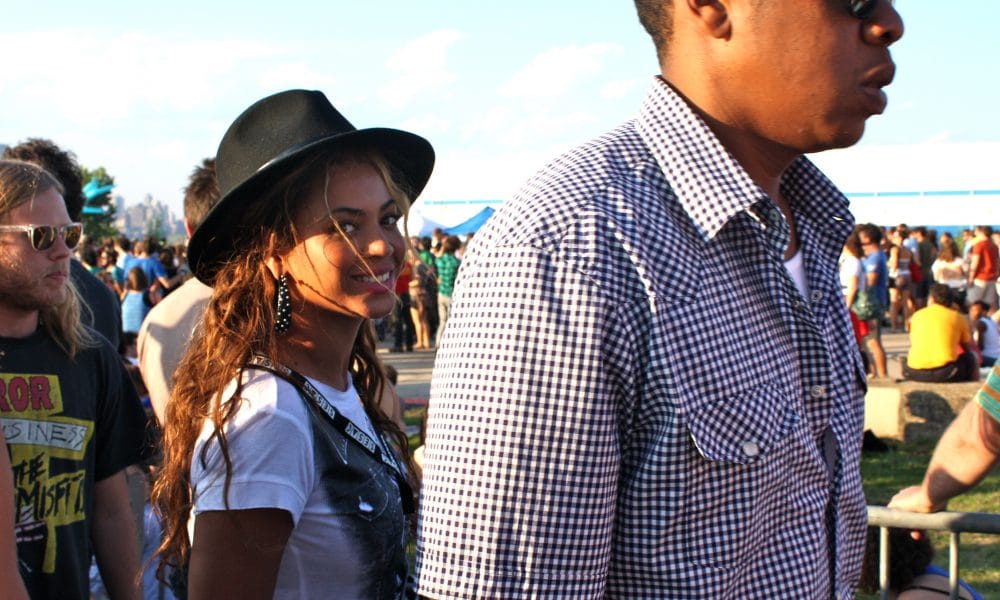 The Beyhive is abuzz today after a tour announcement from the diva herself mysteriously disappeared moments after going live on Facebook and Ticketmaster (see screenshot here). The announcement came only a few minutes after Childish Gambino revealed his upcoming tour dates with Rae Sremmurd.
Both Facebook and Ticketmaster posted event pages for an On The Run 2 tour with both Beyoncé and Jay-Z. The event pages showed performances on July 30 at Lincoln Financial Field in Philadelphia.
The married couple toured together in 2014 on the first On the Run tour, in support of Beyoncé's self-titled album and Jay-Z's Magna Carta Holy Grail. Jay-Z joined Beyoncé on-stage at the final show of her Lemonade tour in September 2016, alongside Kendrick Lamar.
Recently, the duo performed on DJ Khaled's single "Top Off," as well as starring in a video for "Family Feud," a track off Jay-Z's album 4:44. Ava DuVernay directed the video and featured Beyoncé and Jay-Z's oldest child, Blue Ivy.
Fans were quick to share their excitement about the announcement on social media. However, no explanation has been offered as to why the event pages were pulled.
Beyoncé really decided to go on tour when she KNEW we were getting our tax refunds. I'm sick. pic.twitter.com/ptHFcYiIBa

— Girl, we goin to Wakanda? (@YonceHaunted) March 5, 2018
Me on the phone canceling all my upcoming payments and reporting pending transactions as fraud so I can buy Beyoncé tickets pic.twitter.com/LFaaCZHb4b

— Tony. (@SoLyrical) March 5, 2018
If Bey and Jay are really gonna go On The Run 2 tour that only means one of them is releasing new music and Jay recently released 4:44 so it must mean..

BEYONCÉ IS RELEASING A NEW ALBUM SOON. Hold on to your edges. pic.twitter.com/r9JDuRIZ8c

— Natayio (@natayio) March 5, 2018
At this time, no one knows if the the announcement was made prematurely or if someone hacked the pages to pull a prank on the Beyhive. For now, Beyoncé's and Jay-Z's admirers will just have to wait to hear whether or not the On the Run 2 tour is real or just a figment of some hacker's cruel imagination.