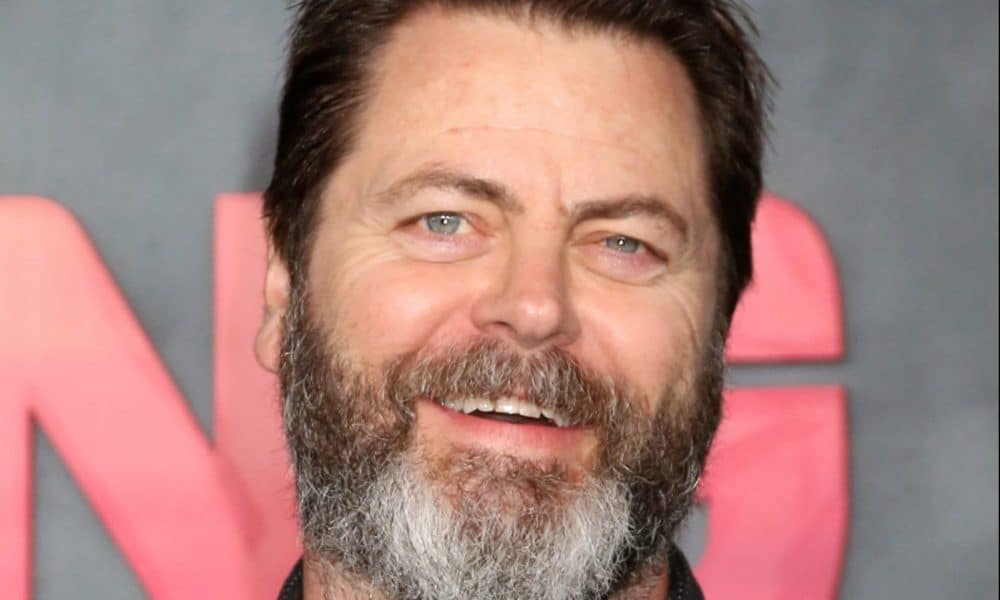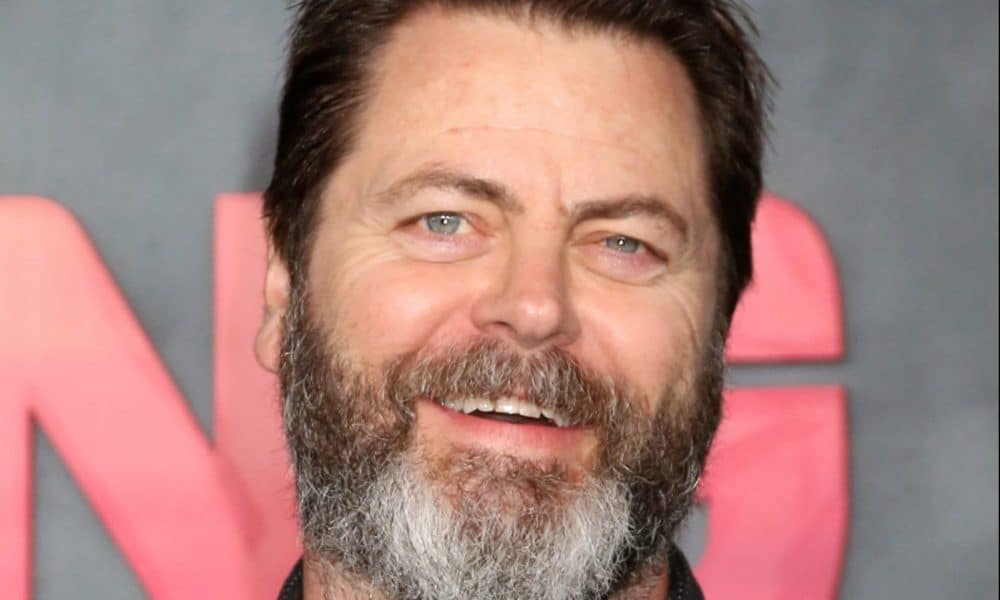 A fan of Neil Gaiman and Terry Pratchett's novel Good Omens, Nick Offerman is now joining the cast of the Amazon remake of the book. The former Parks and Recreation star joins Michael Sheen, David Tennant, Jon Hamm, Derek Jacobi, Mireille Enos, Yusuf Gatewood, Lourdes Faberes, Anna Maxwell Martin, and Miranda Richardson.
"If you had told me when I first read Good Omens in the early '90s that I would one day visit South Africa to giggle with Neil Gaiman at laptop-screened footage of Doctor Who and David Frost dancing because I was essaying a role in the adaptation of said book, I would likely have offered to purchase some of whatever you must be smoking," Offerman shared. "But here I am, still giggling at the luck of it."
Amazon's Good Omens will be a six-part series. Offerman will play the role of U.S. Ambassador and father of the child Warlock, who some mistakenly believe is the Antichrist. Similar to the book, the series follows the angel Aziraphale (Sheen) and the demon Crowley (Tennant) as the apocalypse and Final Judgement draws near. Aziraphale and Crowley decided to keep an eye on the assumed Antichrist and harbinger of the apocalypse, Warlock, which is where Offerman's character comes in.
"There may not be anyone alive who can deadpan a line quite as well as Nick Offerman," Gaiman commented in a statement today. "He's a terrific performer and has to say a lot of things in Good Omens that are humanly impossible to deliver with a straight face. Fortunately, Nick is not entirely human."
Seen here testing local drums for a 2 year old for volume+suitability (none of them were loud enough): our Secret Guest Star. Ladies, Gentlemen & All Others, as the father (sort of) of Warlock Dowling, the (Not-) Antichrist,I present the temporarily beardless Mr @Nick_Offerman. pic.twitter.com/SLen4qKs7b

— Neil Gaiman (@neilhimself) March 6, 2018
The series is scheduled to premiere on Amazon in the U.S. and BBC Two in the U.K. next year. Gaiman and Pratchett serve as executive producers on the series alongside director Douglas Mackinnon, Caroline Skinner, Chris Sussman, Rob Wilkins, and Rod Brown.