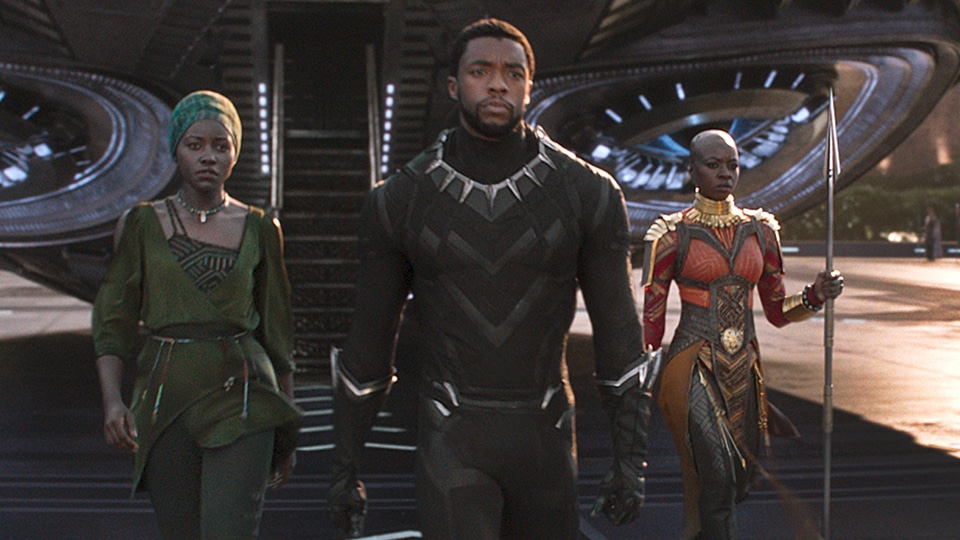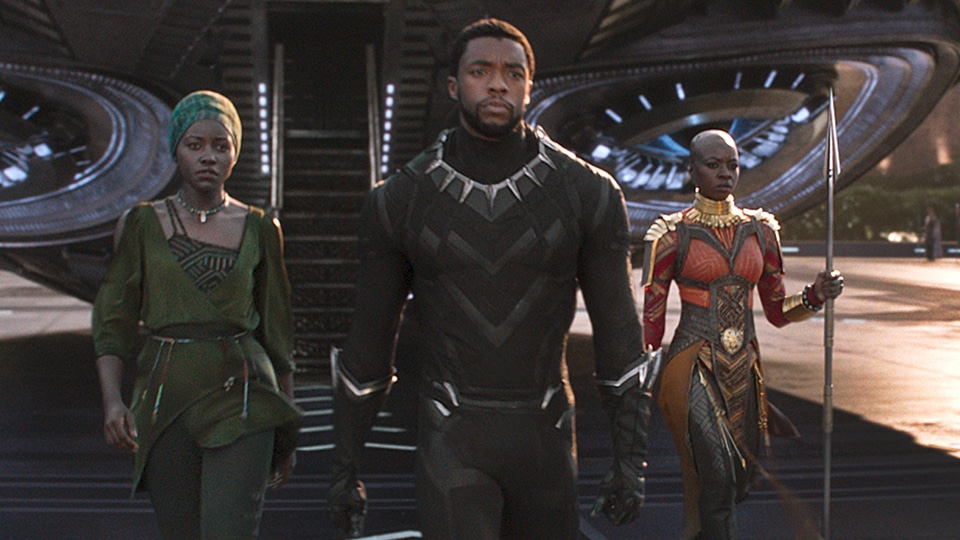 Even as Ryan Coogler's Black Panther continues to obliterate the competition at the box office, Walt Disney Home Entertainment has announced the release date of Black Panther on digital, DVD, and Blu-Ray.
Fans of the high energy action film will be able to own the fun on digital on May 8 and DVD and Blu-Ray on May 15.
The Black Panther DVD/Blu-Ray is packed with extras for people who want to dive deeper into the world of Wakanda. A roundtable discussion charts the film's production; a new doc explores the Black Panther's comic book origins; short films highlight the diversity (and inspiration) of the Wakandan people.
For fans who need more Black Panther, the Blu-Ray and DVD will showcase four deleted scenes (since more Okoye is never a bad thing) and a gag reel.
Perhaps most tantalizing of all, the hard copy of Black Panther will include a sneak peek at Marvel's upcoming Ant-Man and the Wasp.
Since its release in February, Black Panther has become a bona fide global phenomenon. The story of a good man trying to do the right thing in a complex world (with karate, superpowers, and a team of bad-ass ladies at his shoulder) has recently surpassed Titanic to become the third highest grossing film in history.
Even Marvel's hotly anticipated Avengers: Infinity War could have a hard time beating Black Panther's box office run, and it's equipped with every single Avenger on the planet (including T'Challa himself).
More than anything, those numbers make you sad for Black Panther's DVD competition when it drops in early May.