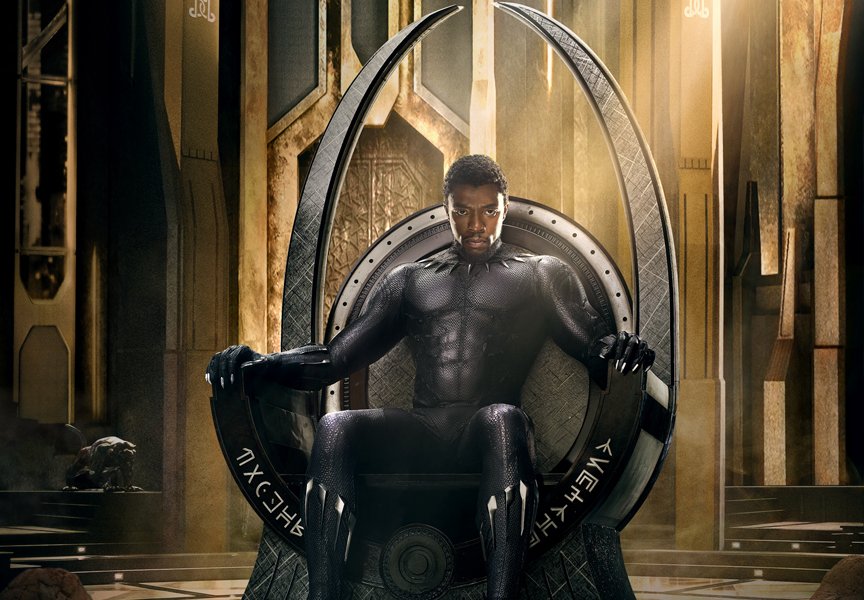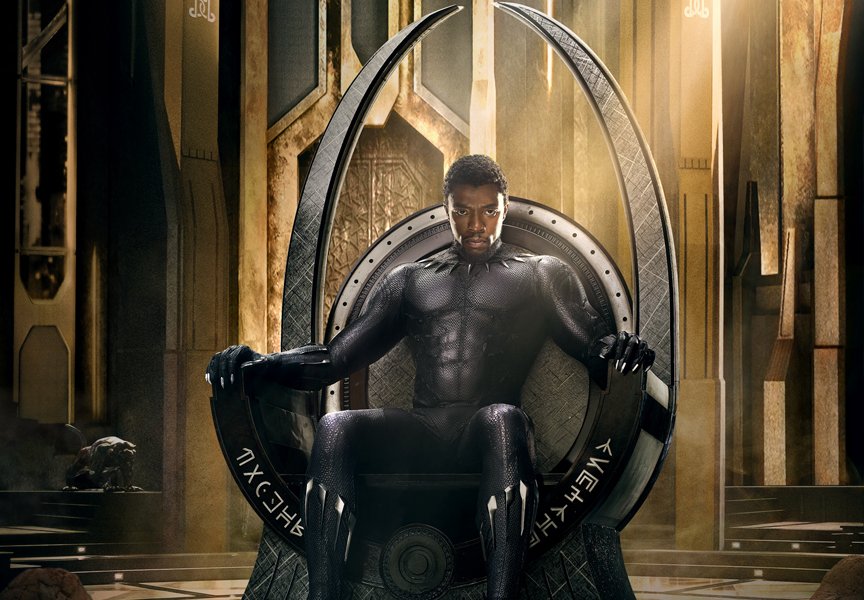 At 2 p.m. ET today, 600 guests enjoyed Black Panther at the first movie theater to open in Saudi Arabia in 25 years. The refitted conference hall in the King Abdullah Financial District of Riyadh welcomed an audience where men and women were allowed to sit next to one another to watch the movie, another landmark decision for the Middle Eastern nation.
The choice to open Saudi Arabia up to the Hollywood does come with its caveats. For instance, 40 seconds of the original Black Panther were cut by local censors.
Last year, Saudi officials said movies "will be subject to censorship according to media policy standards of the Kingdom," to ensure any film screened there complies with their values and principles and did not contradict Sharia, or Islamic, law.
Additionally, today's event followed a strict schedule of socializing, prayer, ribbon cutting, inauguration, and movie watching. While some diplomats and industry experts made the journey to Saudi Arabia for the historical screening, none of the Black Panther cast or crew along with any prominent Hollywood names attended.
The largest movie theater company in the United States, AMC, hosted the Black Panther gala screening. In the months ahead, AMC is expected to open three additional screens at the cinema and show a wider range of movies for audiences to view.
"We're going to show typical Hollywood blockbusters that are very popular in the United States and Europe and elsewhere in the world," AMC CEO Adam Aron shared with CNN. "Hollywood has been showing movies in the Middle East for a long time [and] has proven that it can be sensitive to the local cultures here and in the region."
The decision to reopen movie theaters in Saudi Arabia was made to reduce the nation's economic dependence on oil and stimulate growth, eventually adding jobs and increasing entertainment options for Saudis.
"The economy will benefit greatly as fewer nationals will exit to watch movies and be entertained," said John Sfakianakis, director of economic research at the Gulf Research Center in Riyadh. "Younger people and older people will be flooding to the place to see the show," he added.
The country's Ministry of Culture estimates that Saudi Arabia will have 350 movie theaters by 2030. Over the next five years, AMC plans to open another 30 cinemas. Also, Vue International hopes to build another 30 theaters for moviegoers in Saudi Arabia.