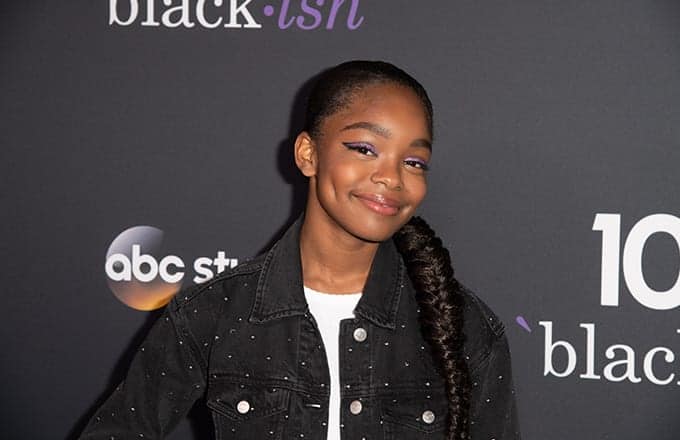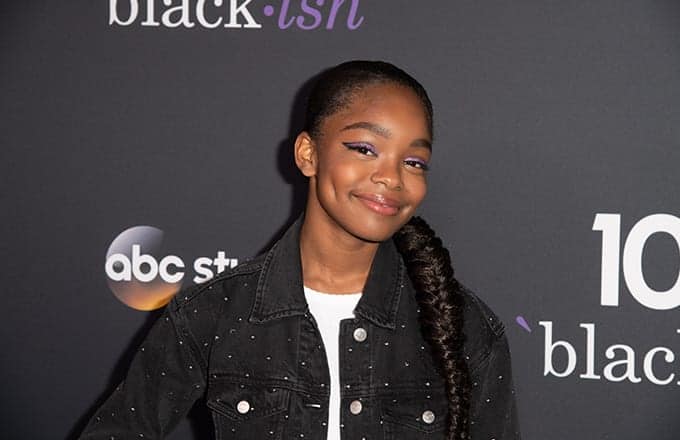 Marsai Martin, best known for playing the Johnson family's brainiac daughter Diane on 'Blackish,' is now the youngest executive producer of a big-budget film.
The 14-year-old came up with a new plot idea for the body-swap genre entitled Little. The film stars Regina Hall as Jordan Sanders, a hotheaded tech mogul known for her ruthless leadership style, who transforms into a teenage boss.
"When she happens to cross a 13-year-old girl armed with literal Black Girl Magic, Sanders is transformed into an actual Girlboss. Marsai is a perfect example of a young girl having creative ideas and anything-is-possible energy," says director Tina Gordon, who cowrote 2002's Drumline.
Marsai Martin, born just outside Dallas, has been performing since she was just two years old. When Martin was nine, her family moved from suburban Texas to Southern California. Within months, she had landed over a dozen commercials and a role on a new ABC pilot, about an upper-middle-class black family in Los Angeles, which would later become Blackish.
This is just the beginning for the successful young actress who wants to do a live-action Marvel film and is already diving into her own online beauty tutorials.