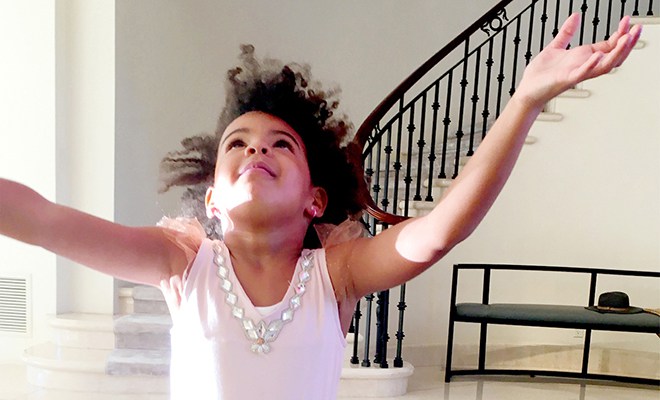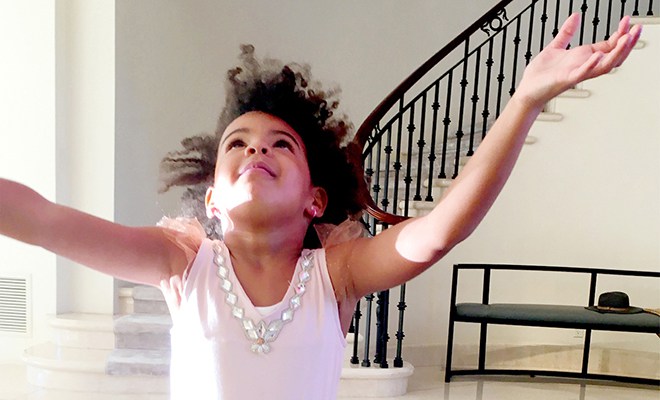 When your parents are Jay-Z and Beyonce it's hard to imagine not getting the birthday party of your dreams, and based on some recent photos it looks like Blue Ivy Carter got just that. Blue's birthday was actually back in January, but the photos were just released now when Beyonce posted them on her website.
To celebrate the big four Blue went with the ever popular fairy princess theme, which seems particularly appropriate given her life circumstances.
Within a tented room Blue and her buddies had endless fun stuff to do. There were dress-up options to chose from for really getting into the day's theme, plus teepees to sit in, and even bow and arrows to shoot at a target.
The ceiling was draped with flowers, and some comfy couches were parked around the edges of the room, and were probably utilized by all the fairy princess mom and dads in attendance.
The hired entertainment for the party included two fairy princesses, and the lengthy dining table included a pair of fairy wings on the back of each chair.
Blue rocked at least two different outfits for the shindig, both pink. She started out in a more casual tulle skirt paired with Converse, but then moved on to fuchsia dress printed with butterflies…and added wings and a tiara.
It's safe to say they really went all out. Can't wait to see what happens at Blue's bash for the big milestone of age five.