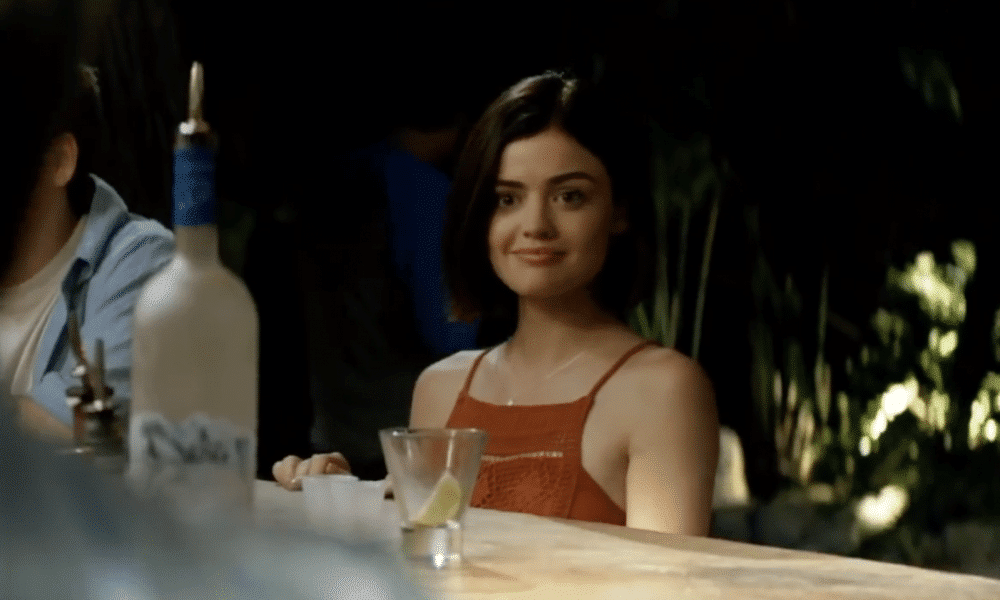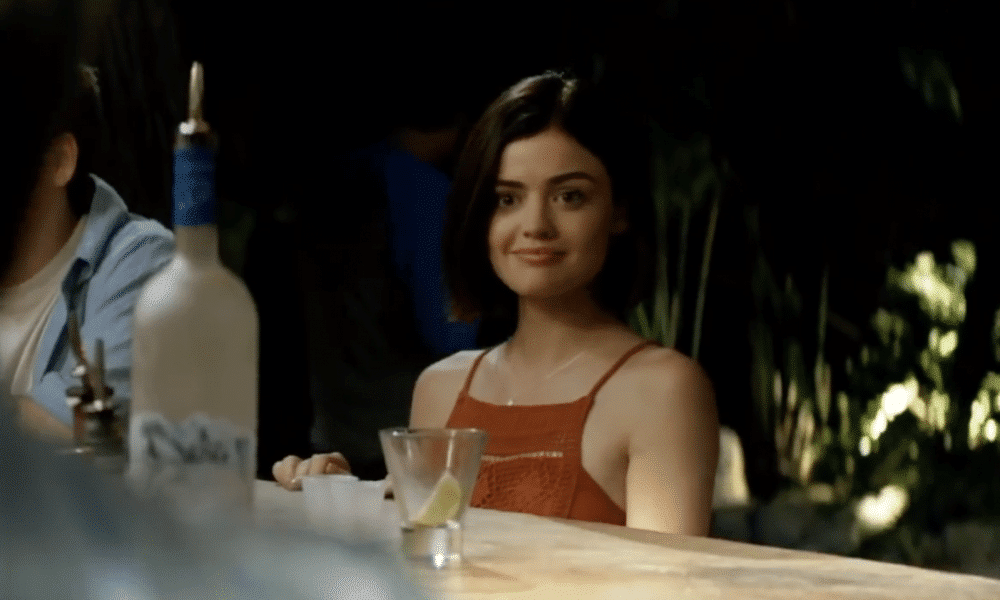 Over the last several years, Blumhouse Studios has revitalized the horror genre with a host of movies that take traditional plot elements and then turn them on their ear. Blumhouse Movies, like Get Out and Split, may operate on small budgets, but their innovation has turned these under-the-radar productions into bona fide horror hits. Next up on the list, Jason Blum and director Jeff Wadlow are killing off a bunch of teens in April's Truth or Dare.
When Olivia (Pretty Little Liars' Lucy Hale) and a group of her buddies travel south of the border, they find themselves hanging out with some rando (Hemlock Grove's Landon Liboiron) who invites them to play perhaps the world's most popular party game in a creepy, abandoned warehouse.
At first, nothing but the setting seems off; then, when they return to their campus to finish out their last year of college, they start getting knocked off one by one by what turns out to be a sentient game of truth or dare.
Sure, the premise dredges up memories of Final Destination (in which a bunch of kids cheats death only to have death come looking for its scalps), but Wadlow's movie appears to be breaking new ground by injecting the film with a healthy dose of personal anguish in addition to the expected life-threatening peril. In other words, Wadlow's movie focuses as much on the characters in jeopardy as it does on their specific means of demise.
For the director, it's about the characters' journey. As he explains in the production notes, Wadlow was fascinated by the arcs on screen. "At the beginning of the game, [a character] asks her, 'If you could choose to save your friends, but let the entire population of Mexico die—or save the entire population of Mexico, but your friends would have to die—what would you choose? By the end of the movie, she has a very different answer than the one she provides in the beginning.'"
Expect things to get real dark and twisted when Jeff Wadlow and Jason Blum unveil Truth or Dare on Friday, April 13.