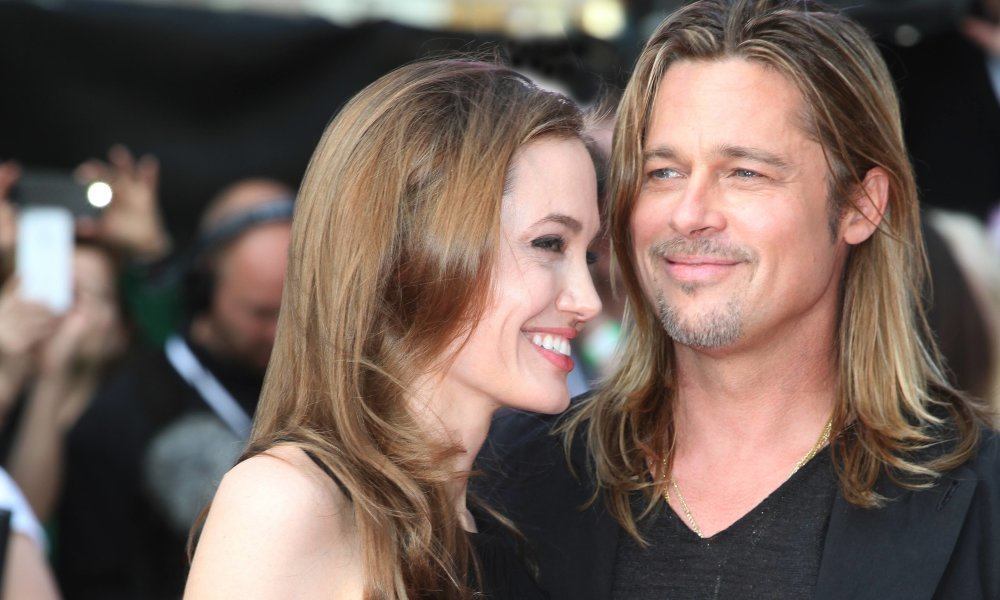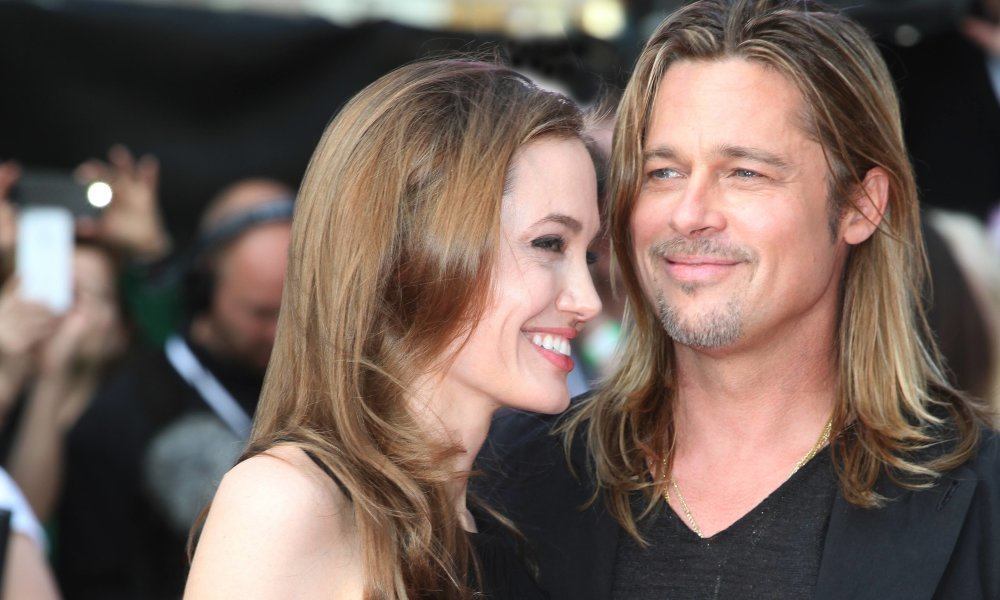 Brad Pitt and his wife, director/actress Angelina Jolie star in an upcoming romantic drama centered around a couple with issues who take a vacation in a last-ditch effort to save their marriage.
Jolie wrote and directed the film, By the Sea, which is due out November 13 in the US and December 11 in the UK, and Pitt was surprised to find how much he enjoys taking orders from his wife.
The 51-year-old father of six recently sat with V Magazine to gush about his screen-writing partner. Pitt shared:
"Shooting By The Sea was probably not the wisest way to spend a honeymoon. But then again, fighting to make something together — what better metaphor for marriage? It's not a film that responds to the current zeitgeist or mode of storytelling — rather, a quiet, mature look at the challenges of love and adult loss. It's surprising how much I enjoy the direction of my wife. She's decisive, incredibly intuitive, knife-sharp, and might I say, sexy at her post. I trust her with my life."
Awwww, we love to hear Brad speaking so highly of his talented wife. Pitt continued talking about how he and Angie are able to unwind after a difficult day on set. He shared:
"For this one I operated on pure instinct. Angie and I have too much history and understanding of each other to question beyond there. At the end of the day we get to be parents, getting our lovely, crazy children and talking about their day, making sure they brush their teeth, so all the tension from our day is tabled until the next. Naturally I didn't want to fail Angie's ideas…her words…but really I had absolute faith we'd figure it out."
When asked how this film compares to Mr. and Mrs. Smith, the 2005 movie Pitt and Jolie fell in love making, the actor said:
"Mr. and Mrs. Smith this is not. By The Sea deals with that period when the honeymoon is well over and the couple is faced with the banality of every day and the pains of the unplanned. There are no Hallmark cards that define the next chapter, or the value of a history together. So who are you? The plan was to make something together, with complete autonomy, in the footsteps of Gena [Rowlands] and John [Cassavetes] — and keep it a family affair. We, by our own admission, were overdue. If I'm going to work, I want to work with my wife."
Wow, Brad definitely respects his wife and her directing abilities. This is the third film Angie has directed. She previously lead projects like 2011's In the Land of Blood and Honey and Unbroken (2014). We can't wait to see this film next month. Check out the trailer here and let us know what you think about Brad and Angie working together in the comments section below.