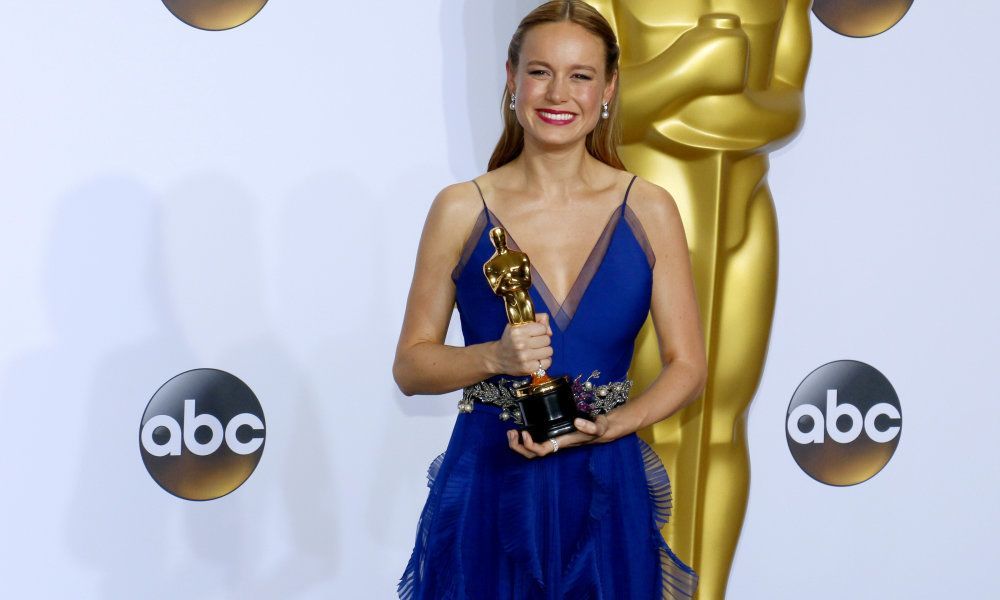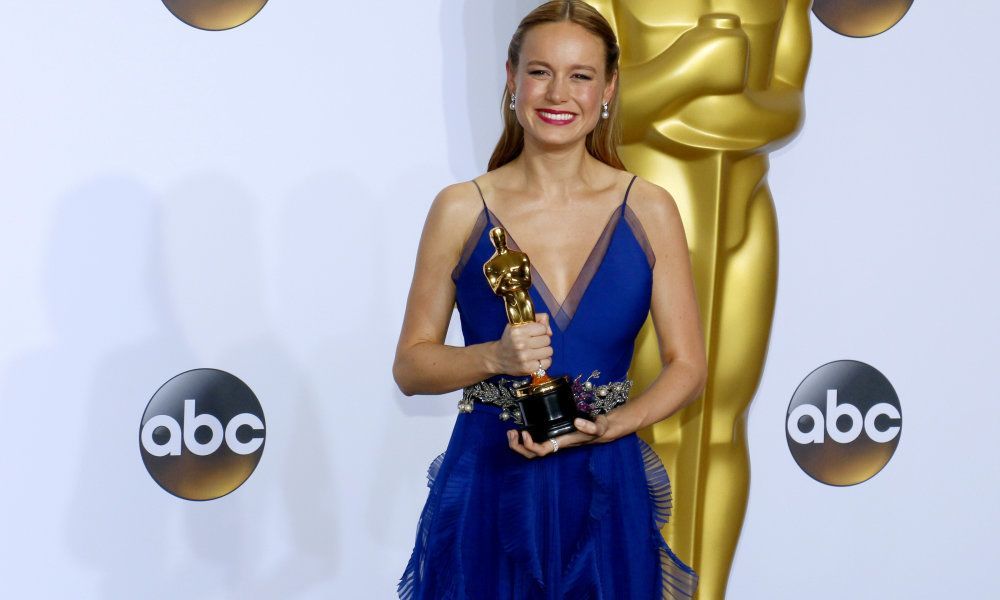 For everything we get to see when the Oscars air live, (or any award show for that matter), there is also a lot that we don't get to see. This year one of the unaired moments we're now hearing about was when Brie Larson got up and hugged each of the sexual assault survivors that appeard on stage during Lady Gaga's moving performance of "Til' It Happens to You."
The Hollywood Reporter columnist Chris Gardner got the moment on film, and Brie can be seen trying to hug each person individually before turning it into a group hug situation to make sure she had time to get to everyone.
Brie's recent film The Room is about a woman who was kidnapped and placed in sexual captivity before escaping, so bringing awareness to sexual assault certainly seemed to become one of the themes of the evening.
Brie was a first time Oscar winner this year and took home the Best Actress award for her role in Room.
Gaga's song on the topic was also nominated for an Oscar that night, being written for a documentary about rapes on college campuses called The Hunting Ground. Lady Gaga has been very open about her own experiences with sexual assault having been raped at the age of 19. Her moving performance lead the way for many other celebrities to speak out about their own experiences with sexual abuse, including Jaime King who is now publicly speaking about it for the first time.
Thank you @ladygaga – I finally felt a true healing from years of abuse as a minor in the industry. Time to be brave https://t.co/PwEXY4Xtyb

— Jaime King (@Jaime_King) February 29, 2016
It seems a dialogue is opening up on this important subject.