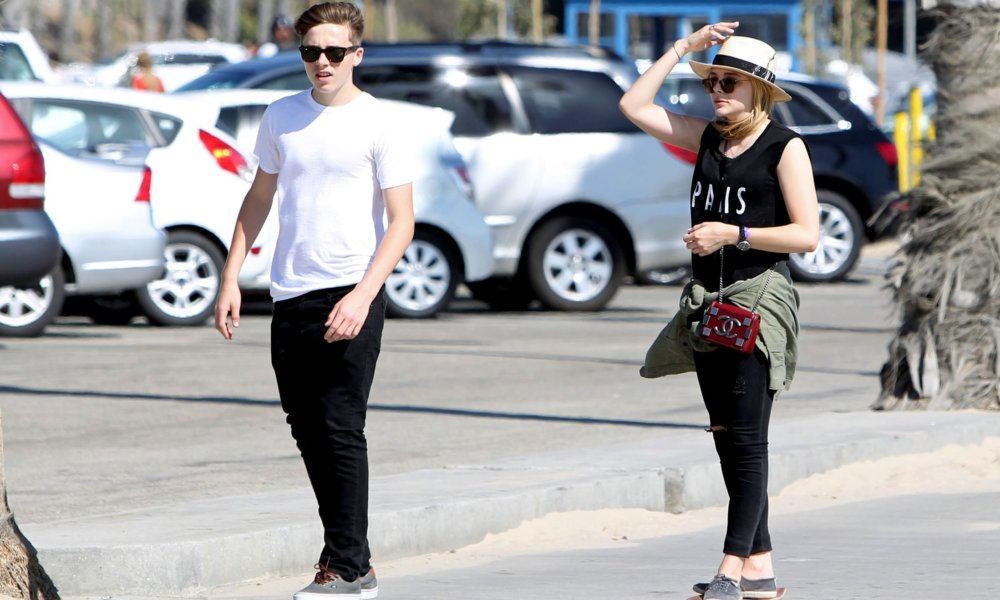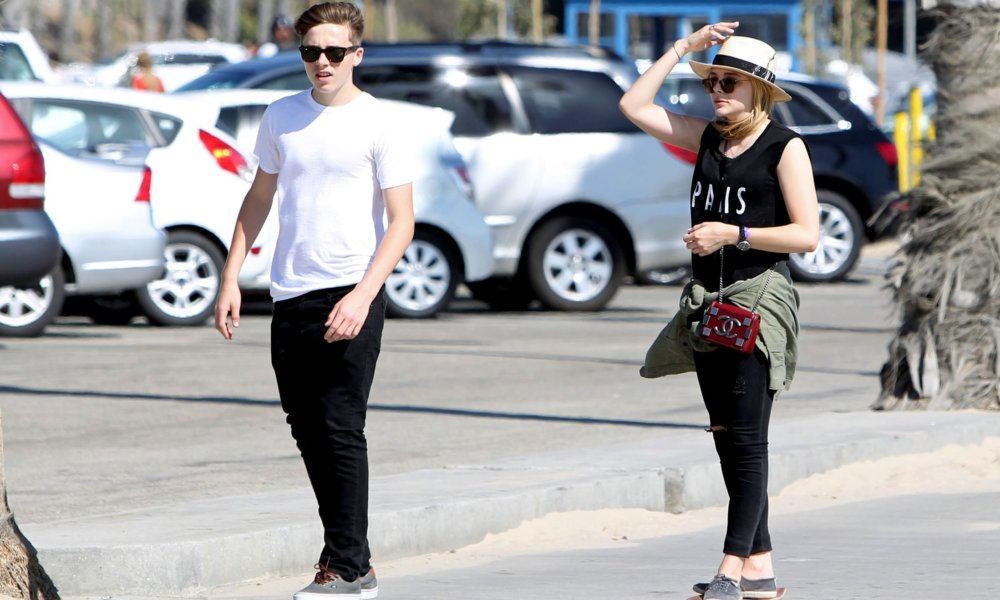 Brooklyn Beckham and Chloe Grace Moretz have officially stepped out as a couple for the first time at a public appearance, when the two hit the red carpet for the premiere of Neighbors 2: Sorority Rising on Monday night.
The two were rumored to be dating for awhile after sharing some Instagram snaps of each other, but Chloe officially confirmed the news on Watch What Happens Live when she said:
"We're in a relationship. It's fine. It's no biggie. And I think that, you know, the more I don't make it mysterious, the more that people don't care. So yes, we're in a relationship."
Both Brooklyn (son of David and Victoria Beckham) and Chloe shared photos on their social media from Monday night's event, and they pretty much stole the show.
The event was held at the Regency Village Theatre in Westwood, and Chloe took a moment to speak to a reporter on the red carpet, where she said "He's a sweetie, he's a good boy!"
Following the screening the pair hung out together in the VIP section of the after-party.
While her coupledom was of big interest, Chloe was of course there promoting her role of sorority girl Shelby the film. On having the comedic experience she shared:
"It gives young women an opportunity to really push boundaries. We have it for adult women, Amy Schumer, Kristen Wiig, Melissa McCarthy, but we don't really have it for young women, 18, 19, 20 playing their age, so it was awesome."