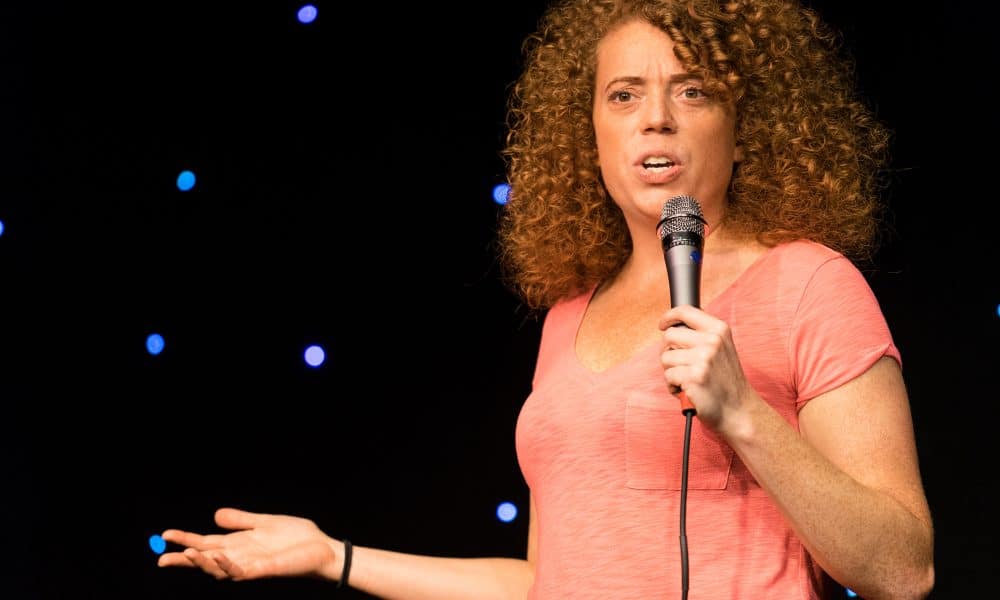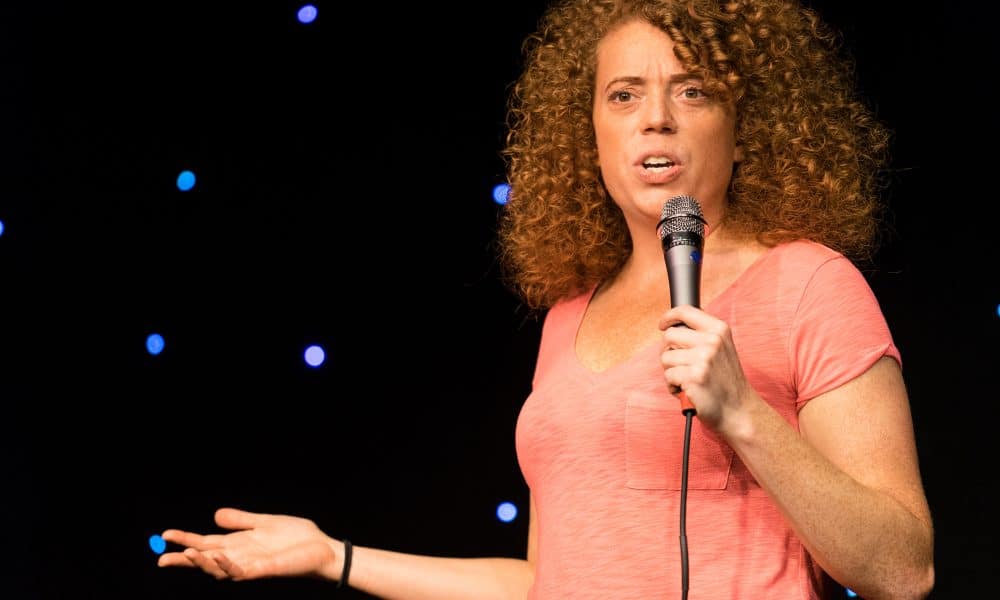 No stranger to the late-night landscape, writer and comedian Michelle Wolf will host a weekly series on Netflix, set to premiere later this year. Wolf began her late-night career at Late Night with Seth Meyers in 2014 as a writer and guest comic. Two years ago, the writer moved to The Daily Show with Trevor Noah on Comedy Central, where she also served as a commentator.
Last year, HBO released Wolf's stand up special, Nice Lady, which received rave reviews from critics and fans alike. The comedian also toured with Louis C.K. (before his fall from grace) and served as a contributing writer for the 2016 Oscars ceremony when Chris Rock hosted.
Netflix is investing heavily in the "late-night" arena. David Letterman's series, My Next Guest Needs No Introduction, debuted last month. The Joel McHale Show with Joel McHale premieres this Sunday. However, don't assume Wolf will deliver the same jokes and one-liners you hear on other late-night shows.
"You can expect the types of jokes my former bosses would tell me we couldn't do on TV," Wolf commented in a statement to the Hollywood Reporter.
From my roommate's dad's password to my own show. Thanks @netflix!! ? https://t.co/nBfPZRYqrb

— Michelle Wolf (@michelleisawolf) February 12, 2018
Joining Wolf on the still-untitled Netflix series as co-showrunners are Dan Powell (Inside Amy Schumer) and Christine Nangle (The President's Show, The Mick). The show will be produced by Wolf's Cats in Pants company.
It's thrilling to see a female contributor from The Daily Show get her own series. Samantha Bee experienced quite a bit of success with her own late-night show, Full Frontal with Samantha Bee on TBS. Jessica Williams has moved on to other roles, including a planned series of HBO Comedy Specials and a part in the upcoming Fantastic Beasts sequel.
Now it's Michelle Wolf's turn to step into the spotlight and blaze a trail with her very own show. For decades, men dominated late night, but audiences grew weary of the same old antics and perspectives on current events. Wolf's deal with Netflix signifies a shift in the kind of content viewers demand from networks. Hopefully, this trend continues as late night and other platforms welcome more diverse stars and writers.