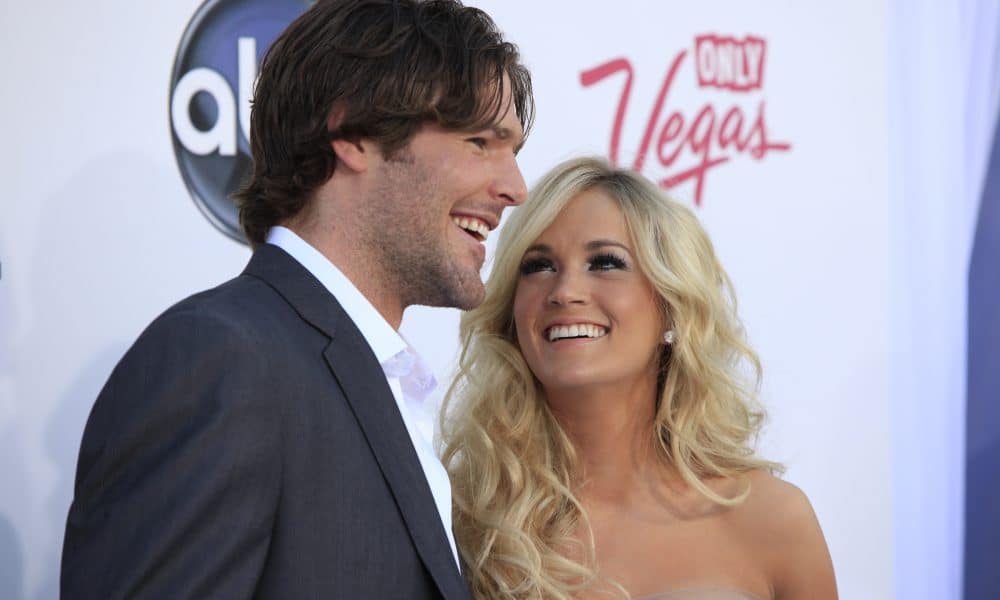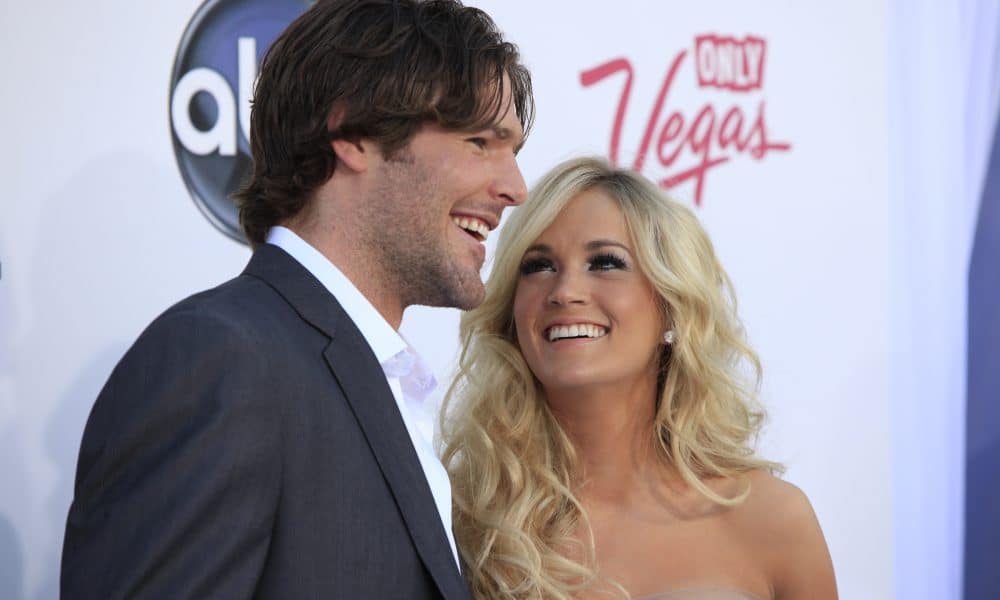 Carrie Underwood and her husband Mike Fisher are considering a move after Underwood took a tumble at their home. The country singer tripped last November at their Tennessee residence, an accident that resulted in a broken wrist, a chipped tooth, and required between 40 and 50 stitches on her face.
Now that she's mostly recovered from the fall the couple is exploring other options. A source explained that the accident was just the icing on the cake to growing privacy concerns.
"They are completely done with the neighborhood. The decision came after her fall. They've been having a lot of issues with neighbors letting people in the community to look around and it all escalated after the fall."
Carrie Underwood spoke out about the accident this week when she sat down with Hoda Kotb on The Today Show. She shared that "plain and simple, it was just kind of a freak accident." She explained that she was taking her dogs out at the time and just missed a step. At the time of the incident, Underwood was home alone with her three-year-old son. She was rushed to the hospital and Fisher flew home as quickly as possible to be with her.
Underwood has expressed that she doesn't quite feel like herself following the incident, but that her son helps give her perspective and make her feel more normal.
"I feel the prettiest when my kid says something that's just super sweet. This morning, Melissa, my hair and makeup artist, was starting to put my makeup on and he's all in his pajamas and he said, 'No, don't do that!' and I was like, 'Why, baby, why are you upset?' And he said, 'I like you just how you are.' He didn't want me to put makeup on. That made me feel pretty. I know I wasn't [pretty] because I had just woken up and hadn't brushed my teeth yet, but he made me feel pretty."
It's likely that the family will remain in the state but end up moving to a different neighborhood than they're in now.