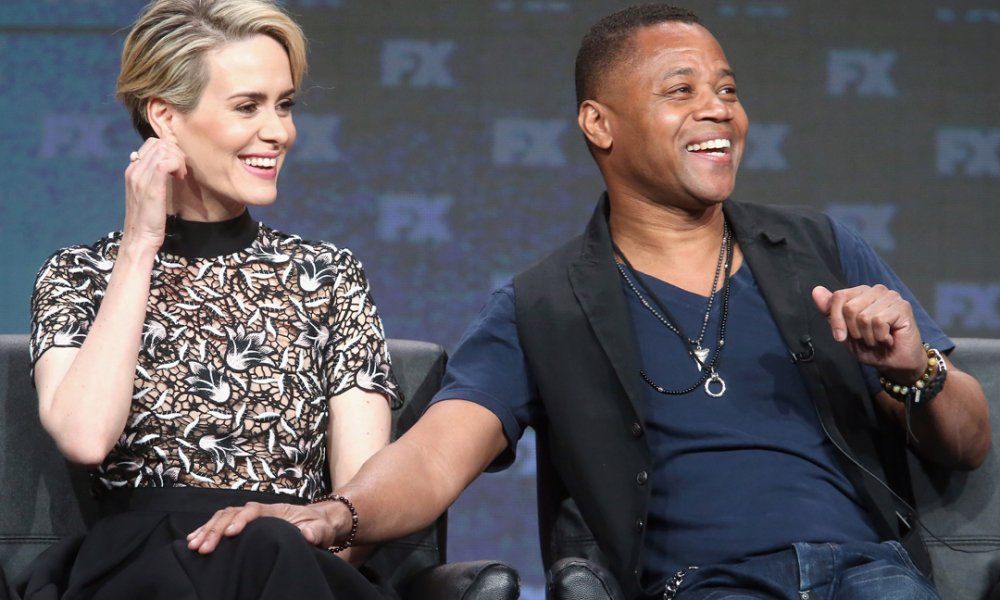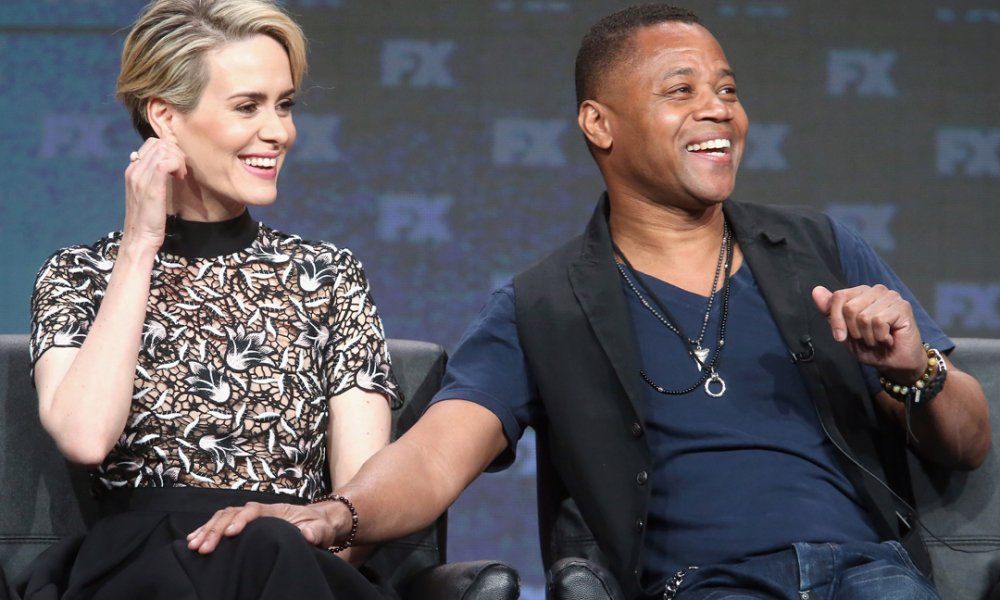 The cast of the sixth season of American Horror Story has finally been revealed. Before the show's premiere on Wednesday night the only confirmed returning cast members were Sarah Paulson, Kathy Bates, and Angela Bassett.
At the end of the premiere however, the credits seemed to reveal who the rest of the main cast for the season would be, which was: Cuba Gooding Jr., Lily Rabe, Andre Holland, Denis O'Hare, Wes Bentley, Evan Peters, and Cheyenne Jackson.
Evan Peters, Cheyenne Jackson, and Denis O'Hare did not make it into the premier episode despite their names being in the credits, and Wes Bentley only had a small appearance. This means that we can definitely expect to see more of them later.
This season called My Roanoke Nightmare: An American Horror Story, is set up as a true crime documentary about the characters Shelby and Matt played Lily Rabe and Andre Holland, with dramatic reenactments by Sarah Paulson and Cuba Gooding Jr. It's an interesting twist from the seasons past.
Lady Gaga is another past cast member who is making a return this season, although she will not be a regular like she was on the fifth season, a role for which she won a Golden Globe.