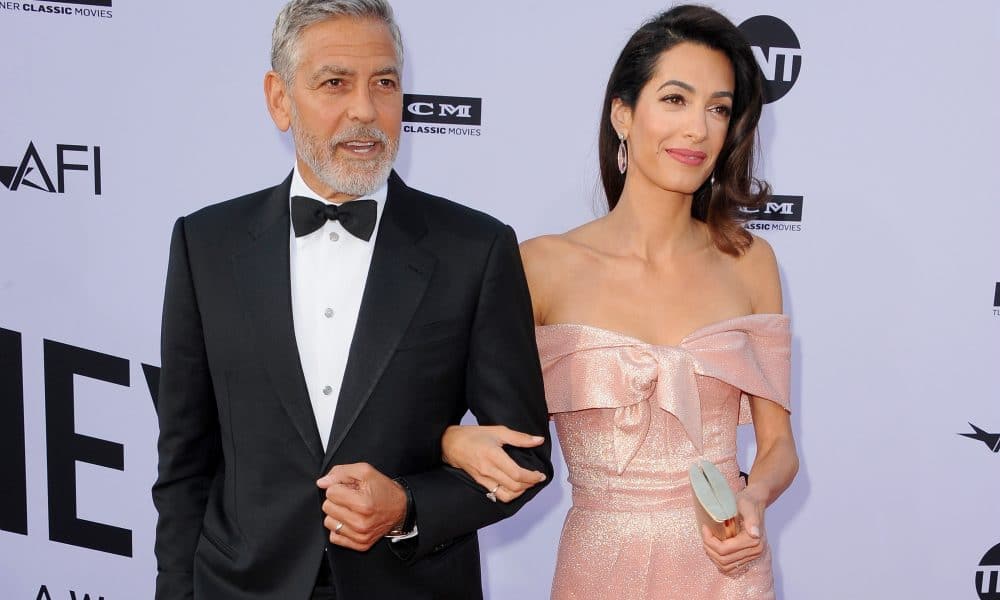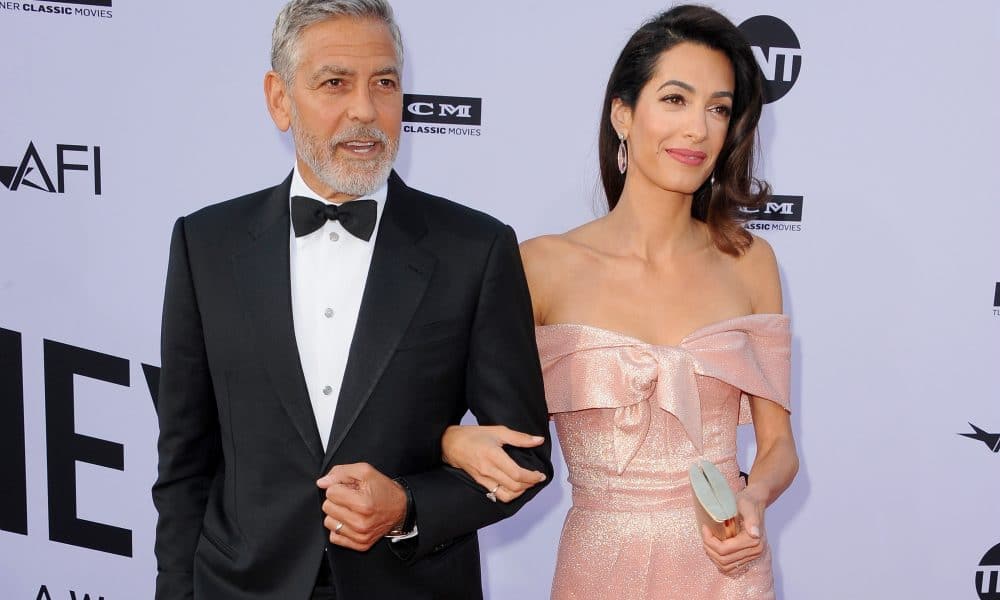 It has been a grim week, as images of children torn from their families populate news feeds and dominate coverage on 24-hour news networks. With all of the horrific stories coming from the U.S.-Mexico border, celebrities such as Amal and George Clooney and Chrissy Teigen and John Legend are donating much-needed funds to support the efforts of organizations working to help families torn apart.
Today, the Clooneys issued a statement about the $100,00 donation they made to the Young Center for Immigrant Children's Rights.
"At some point in the future our children will ask us: is it true, did our country really take babies from their parents and put them in detention centers," the Clooneys asked in their statement. "And when we answer yes, they'll ask us what we did about it. What we said. Where we stood. We can't change this administration's policy but we can help defend the victims of it."
The executive director of the Young Center, Maria Woltjen, also issued a statement to thank the Clooneys and register their disappointment in the president and his appointed officials.
"This Administration's policy disregards international law and basic principles of human decency," Woltjen said. "To treat children in such a cruel manner not only violates their legal rights but also their basic needs. We are doing everything we can to advocate on behalf of the thousands of children who are separated and alone, and we are grateful for the generous support of George and Amal Clooney and the Clooney Foundation for Justice — it could not be more vital at this time."
Last week on President's Trump 72nd birthday, Teigen and Legend pledged $72,000 for each member of their family, bringing their total donation to the American Civil Liberties Union to $288,000. "These actions are cruel, anti-family and go against everything we believe this country should represent," Teigen wrote about what is taking place at the border.
Of course, numerous celebrities have taken to social media to proclaim their disgust with the actions of the Trump administration.
"Give us your huddled masses yearning to breathe free…and we will lock their children in cages with tin-foil blankets. And scar them for life! You know: The American Dream!" pic.twitter.com/32624NB7VO

— Jim Carrey (@JimCarrey) June 7, 2018
Are we really such monsters?! #ThisIsAmerica
https://t.co/ft7PSE3UYe

— Jessica Chastain (@jes_chastain) May 26, 2018
1) Call your reps at (202) 224-3121- tell them to END the separation of families at the border (ask your Senators to pass the Keep Families Together Act and your House Rep to pass the HELP Separated Children Act).

— Jimmy Kimmel (@jimmykimmel) June 14, 2018
— ?? Lin-Manuel Miranda ?️‍? (@Lin_Manuel) June 14, 2018