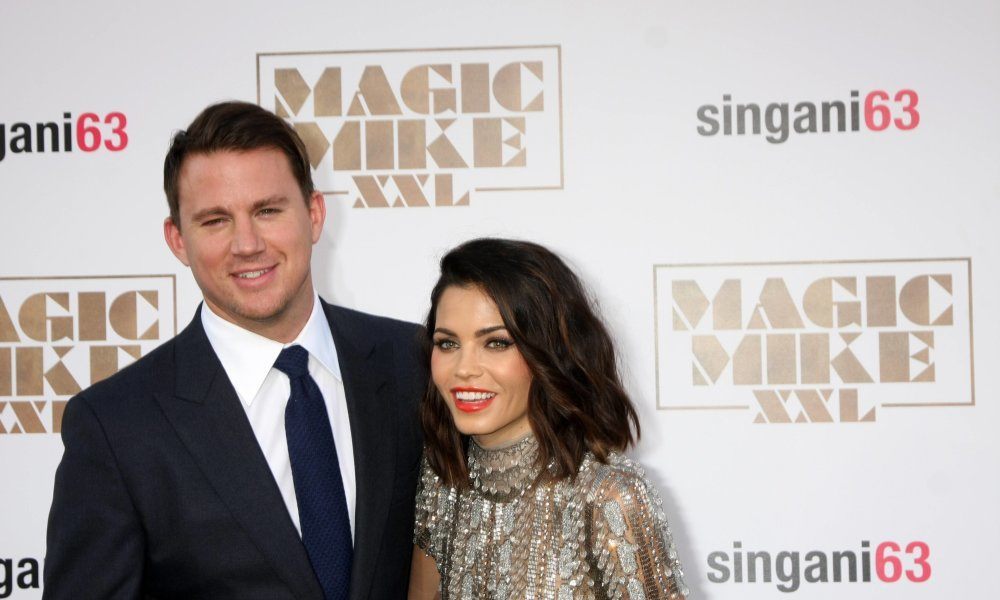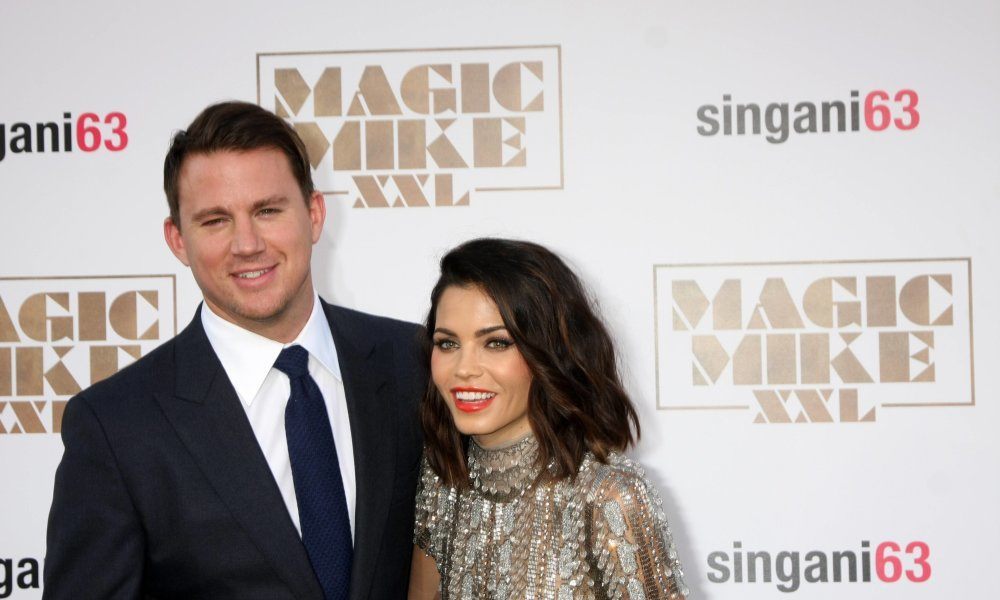 The real star here is the casting agent for Spike TV's Lip Sync Battle. Despite being only marginally amusing most nights and marooned to a third-rate men's channel, the silly late night show still grabs some sensational stars willing to make themselves look totally foolish.
Last night, Channing Tatum and his wife, Jenna Dewan-Tatum, appeared on Spike TV's fake singing show to test their performance skills against one another. This morning, headlines are filled with reports of Magic Mike's victory … because we're all choosing to overlook the fact that he totally cheated.
Going up first, Jenna Dewan-Tatum (one of the stars of CBS' Supergirl) laid into her husband by poking fun at one of his dance numbers from Magic Mike by hitting the stage in a tank top with painted on abs and more than one phallic object. She danced around the stage for her allotted two minutes, at one point even pulling her husband on stage for a little G-rated striptease.
Then, Channing Tatum took the stage (having clearly made use of a larger budget than his wife) in full drag for his take on Beyoncé's "Run the World". To say that Channing Tatum's performance was more subdued than his wife's is an understatement. Let's be honest, he was not going to win until he pulled out his secret weapon. Beyoncé, the Queen of Pop herself took some time to come on stage and pump up the audience, a sneaky move that propelled Channing to the win.
Check out the whole performance right here: