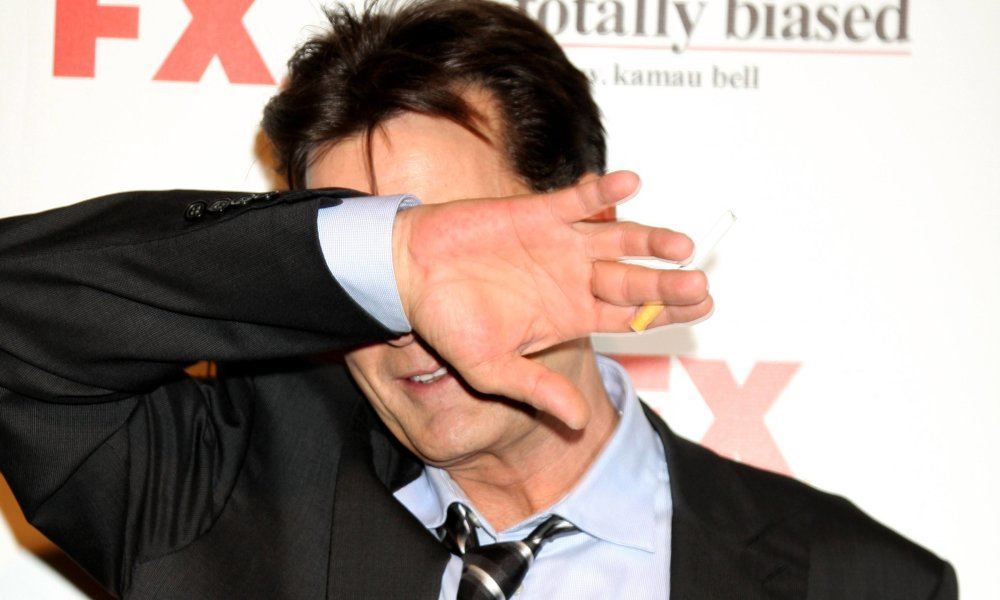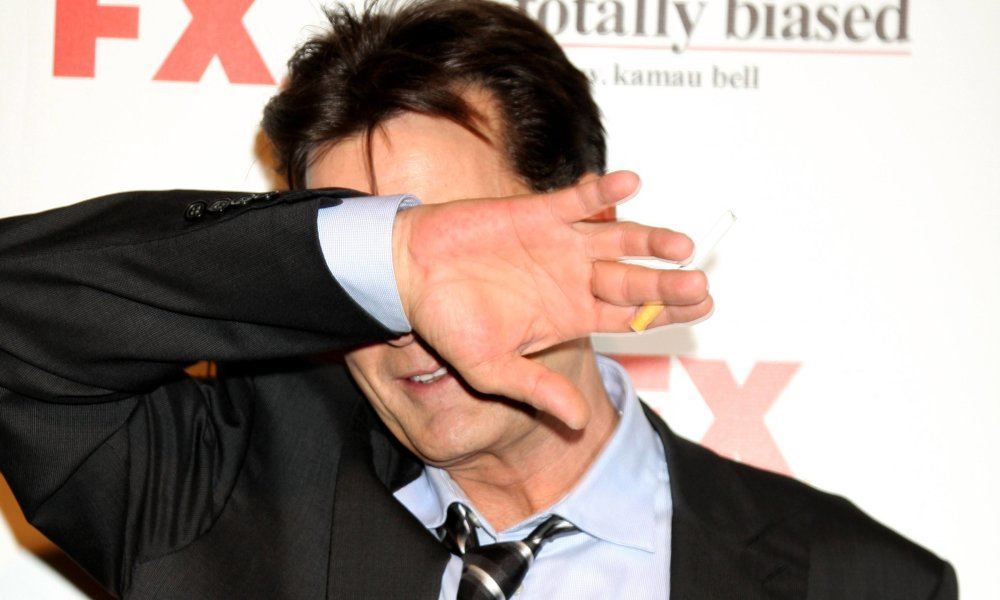 The former Anger Management actor was reportedly thrown out of Hennessy's Tavern in Dana Point, CA, after getting into a physical altercation with a band member who was performing at the OC pub.
The fight allegedly began when the musician attempted to take a photo of Sheen. The agitated actor confronted the bass player, and then took his phone and threw it. The bloody brawl ended with the bar's security team escorting Sheen out in a chokehold.
According to a Hennessy's Tavern bartender, Charlie had been fishing during the day, then retreated to the bar and downed a number of shots. Four hours later Charlie was reportedly wasted.
Another member of staff at the pub shared a snap of the actor on Instagram, tagging it "#charliesheen just left my work in a #headlock #celebrities #sheen #twoandahalfmen." When a friend commented on the picture to ask whether Sheen was kicked out, she responded: "Yeah he got kicked out because he tried to fight the bass player of the band after he tried to take a pic of him."
Charlie has unfortunately had a very troubled past riddled with DUIs, drug charges and domestic disputes.
Sheen has had ongoing public struggles with sobriety over the years. He was fired from the hit comedy Two And A Half Men in March 2011, after studio execs decided he could no longer work on the show while dealing with his substance abuse problems. At the time, Sheen was the highest paid actor on television, earning $1.8 million per episode for the hit show.
Sheen's TNT comedy, Anger Management came to an end in December 2014, after 100 episodes.
In 2015, the 50-year-old appeared on an episode of The Goldberg's, in which Sheen reprised the role of "the bad boy in the police station" from the 1986 classic, Ferris Bueller's Day Off. Sheen has no other reported projects at this time.
We hope that Charlie Sheen can pull it together, because aside from his addiction issues, he really is a talented actor. Let us know what you think about Sheen's future below.