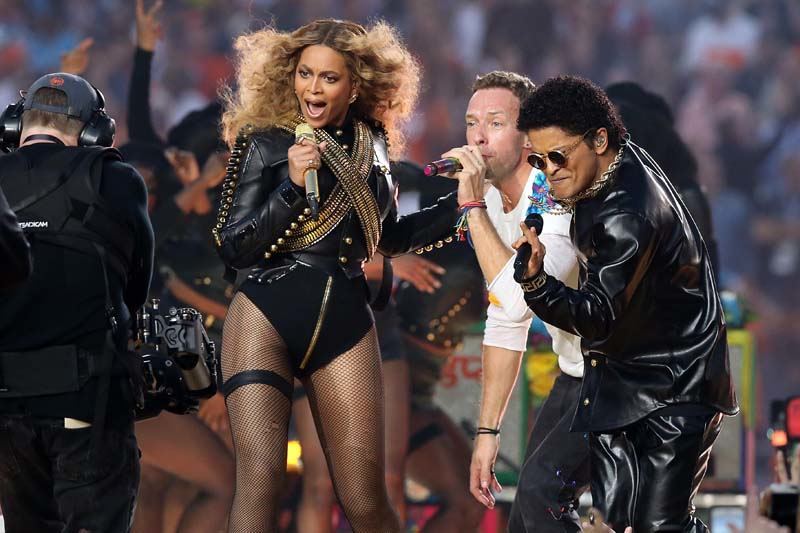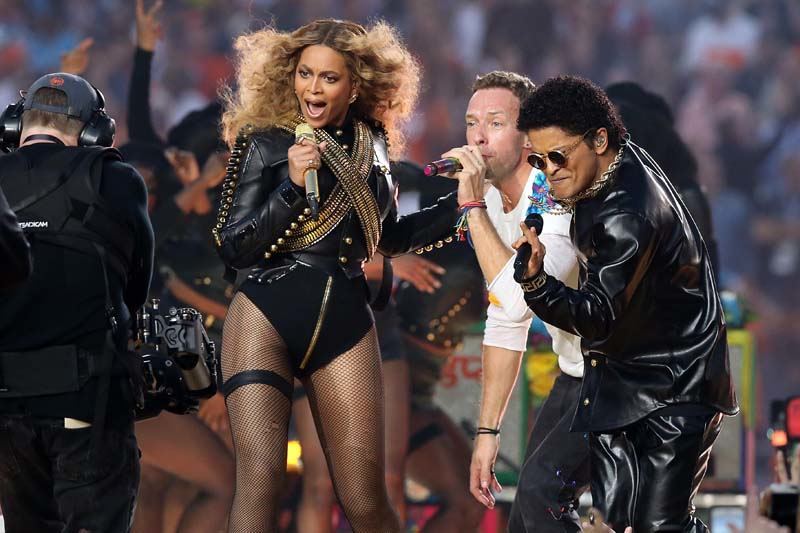 For many fans, watching the halftime show is as important as the game itself on Super Bowl Sunday, and this year's performance did not disappoint. Halfway through the Bronco's ultimate victory over the Panthers, Coldplay, Beyonce, and Bruno Mars all took to the stage for their musical performance.
Coldplay kicked off the show with "Viva La Vida," before moving on to "Paradise", and then "Adventure of a Lifetime." Next, the high energy Bruno mars came out with "Uptown Funk" while Mark Ronson spun on the turntables, which was followed by Beyonce who performed her new single "Formation."
Towards the end of her performance, Beyonce and Bruno Mars faced each other for a sing off of their respective songs, and then the superstar acts joined Chris Martin and the band to sing the song "Up&Up" off Coldplay's new album.
During the show the crowd held up cards that read "Believe in Love." There was also a tribute during the song "Fix You" that was honoring halftime musical acts of the past that have passed away, including Michael Jackson, Whitney Houston and James Brown.
Beyonce's daughter Blue Ivy was in attendance at Levi's stadium watching mom perform, and the four-year-old hung out with Gwyneth Paltrow in a private box during the show. Gwenyth is, of course, Chris Martin's ex, and their shared children were at the game as well. Gwenyth actually posted a photo to Instagram before the game started of her daughter Apple and Blue Ivy walking hand in hand.
Regardless of how you feel about the game's outcome, you have to admit it was a great show.