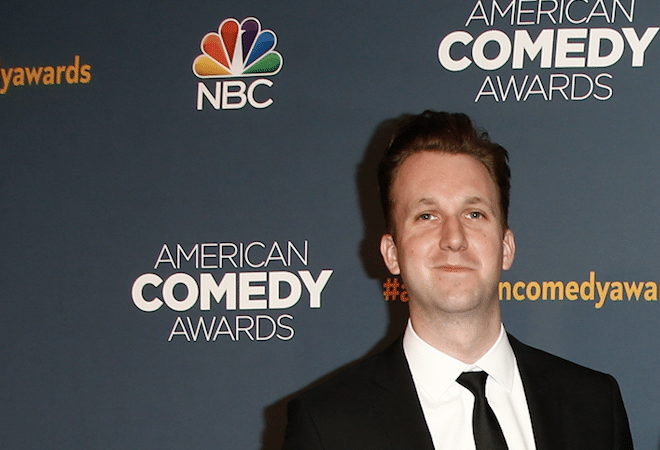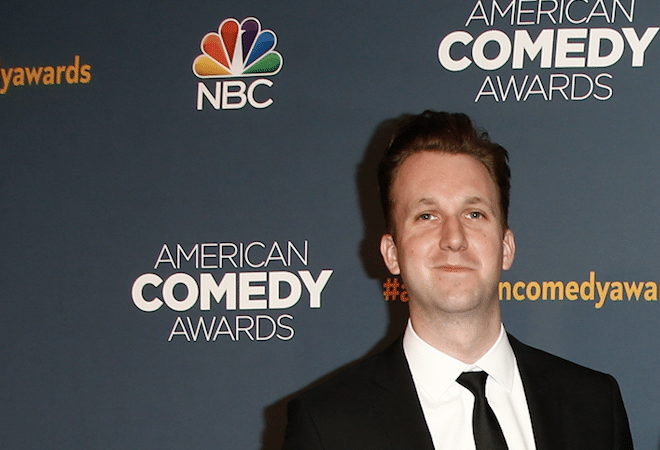 Today, Comedy Central announced that it was simultaneously canceling The Opposition with Jordan Klepper and ordering a new weekly half-hour series from the comedian titled Klepper.
"We are excited to announce Klepper, a new, primetime weekly series created by and starring Jordan Klepper. The new series will premiere in early 2019 with production beginning in July," Comedy Central said in a statement on Friday. "Accordingly, production on The Opposition will cease after its June 28 episode. We thank the cast and crew of The Opposition for their incredible efforts in creating such a bold, provocative show and look forward to the launch of Jordan's new primetime series next year."
The Opposition debuted in September 2017, with Klepper starring as a satirical version of alt-media hosts in the vein of Alex Jones. The Daily Show alum was inspired by the alt-media's coverage of President Trump's rise to power and tenure in office.
"I was on the road a lot at these Trump rallies [for The Daily Show] and as I would talk to these people, the things I'd hear out there were coming from places like Infowars, Breitbart and nontraditional media sources," Klepper shared about creating his on-air persona. "We are going to play in the world where myself and this team and this world around us are going to be the ones who are shaking their fists."
It's unsurprising that Klepper was unable to find an audience with his alter-ego, which was strikingly similar to Stephen Colbert's character from The Colbert Report. Unfortunately, Klepper failed to master the tone, mannerisms, and attitude of right-leaning media pundits the way Colbert did for so many years.
"I couldn't be more proud of the hard-working, creative staff of The Opposition who tirelessly filtered the world through the chaos of America's fringe," Klepper said in a statement today. "This staff is remarkable. Moving forward, I will be leaving The Opposition's paranoid Jordan Klepper character behind. I figured maybe, right now, the world could use one less a**hole. This new Jordan Klepper guy I know intimately cause I've been him for the better part of my life. He's eager to get into the field, talk to real America and make a kickass television show."
At this time, Comedy Central has not announced a premiere date for Klepper.