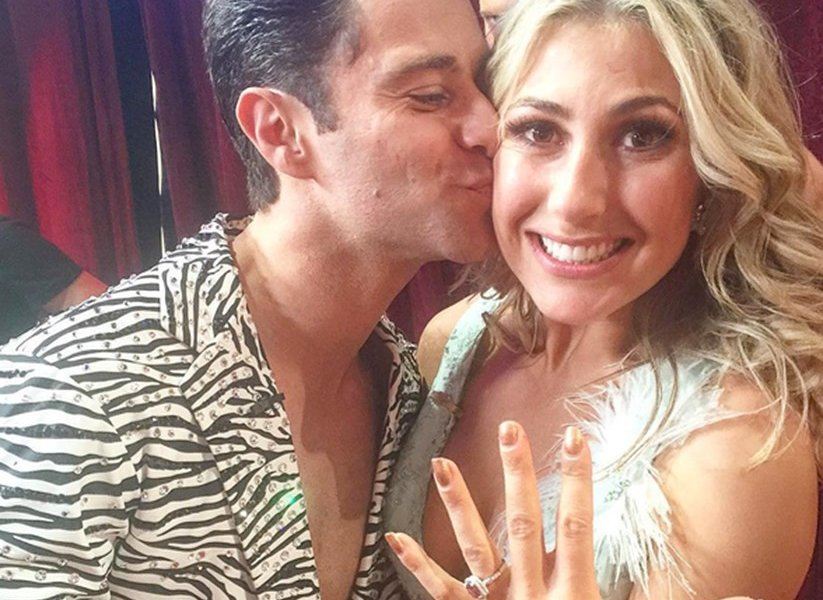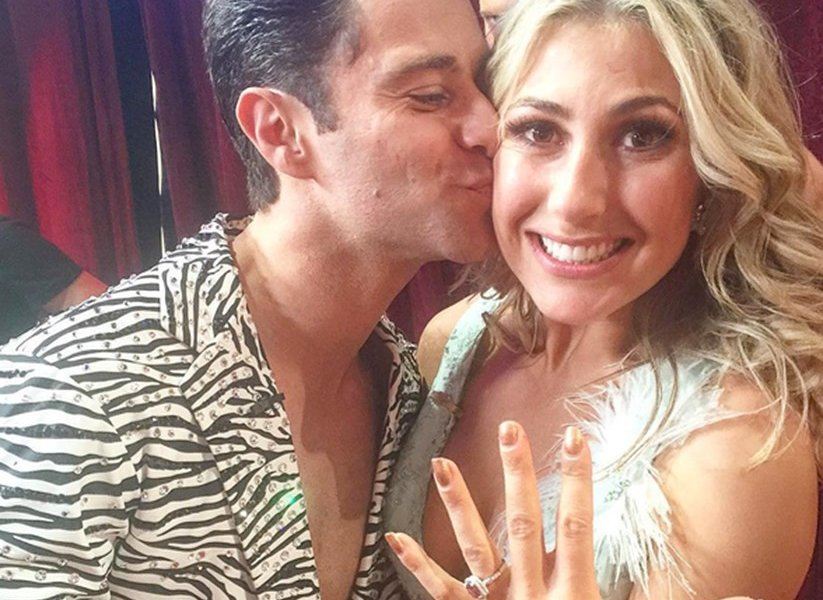 Tuesday evening's Dancing With the Stars episode featured even more excitement than normal, when dancers Sasha Farber and Emma Slater got engaged on air. The two started off the show doing a contemporary dance to Bruno Mars' "Just the Way You Are," and the proposal immediately followed.
Sasha got down on one knee in front of Emma as well as the live audience to pop the question.
"Babe, I wanted to do this for such a long, long time. I love you so much. Will you marry me?"
Emma of course said yes.
"We've been together five-and-a-half years. We bought a house recently and it feels like the natural progression. My mother said ones that marriage should feel natural and not like a surprise. It should be expected because that's when it's right and it's already felt like I've been his fiancé and wife for years now. It feels really natural…apart from the heaviness of my arm it feels quite natural."
The couple were actually good friends for a couple years before their relationship developed into something romantic, although Sasha admits that he knew she was the one a few months after they first met.