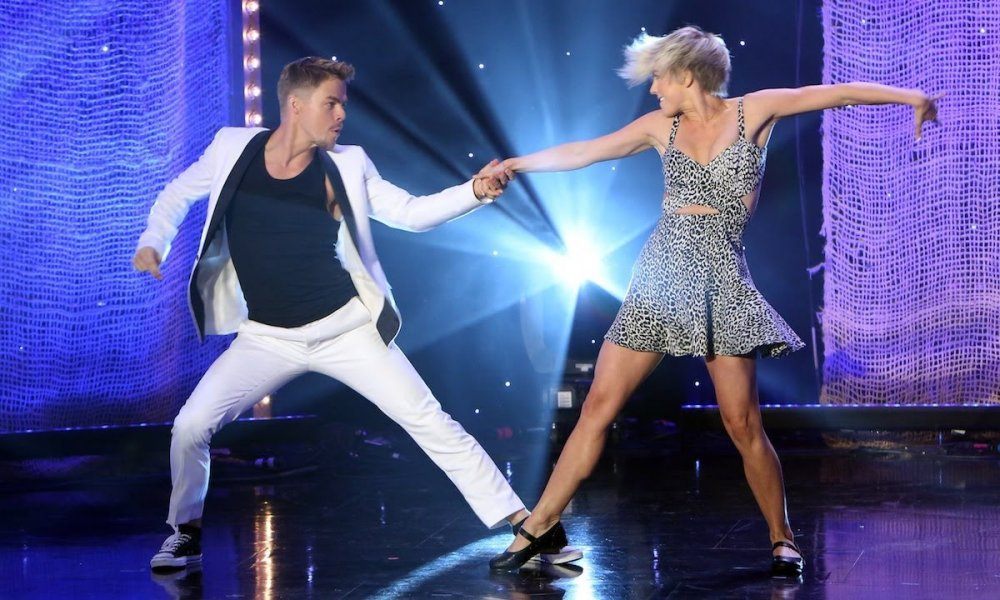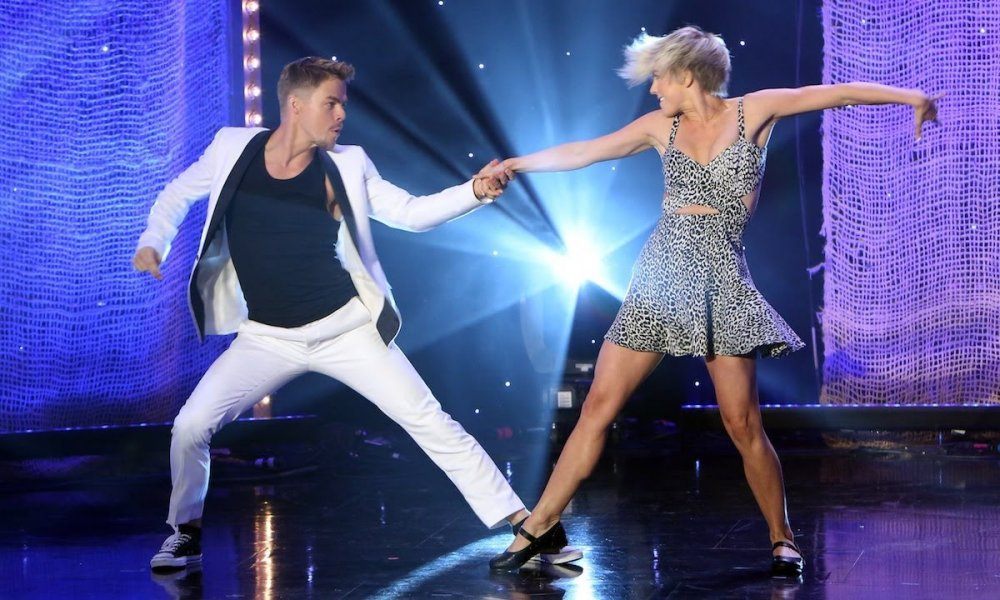 Derek and Julianne Hough have announced that they will soon be headed out on a dancing tour called MOVE Beyond. The tour will kick off April 19 in Akron, Ohio, making 50 stops in places like Chicago, Boston, New York, Nashville, Los Angeles, and Las Vegas, before ultimately finishing up in Santa Rosa, California.
Julianne released a statement about the show on her website.
"With MOVE Beyond, we want your imagination to run wild and free along with ours. The show will feature inspiration pulled from the elements — earth, wind, fire and water — as well as an all new stage and incredible choreography. We cannot wait to share it with you!"
The two also added that there would be some singing on the tour as well.
Julianne has not yet announced whether she will be returning for the 24th season of Dancing With the Stars, but it has been confirmed that Derek will be taking the season off. Derek will instead be one of the judges on Jennifer Lopez' new show World of Dance, alongside NeYo and JLo herself.