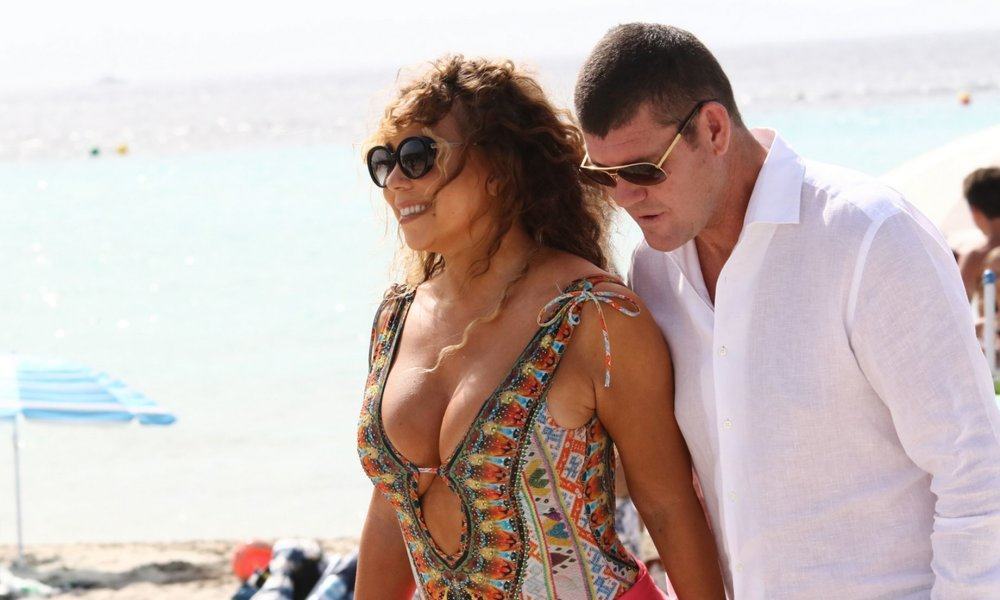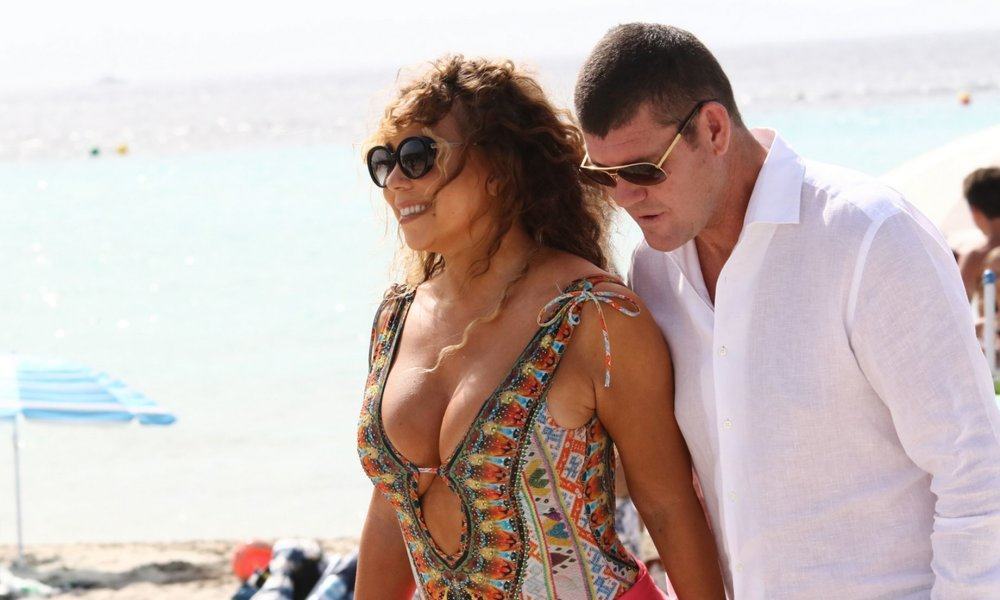 The plans are in place for Mariah Carey to marry her billionaire fiance James Packer this summer. The two will wed in an exclusive ceremony on the Caribbean island of Barbuda, which is sure to be lavish.
The ceremony itself has a tentative June date, and be will be kept intimate with only 50 of their closest friends and family members in attendance. They have not yet sent out their official invites, but anyone who makes the list will be flown out to the warm weather paradise on private jets.
Barbuda is not only a private and idyllic spot for a wedding, but it is also the location of a luxury resort that James is in the process of building with Robert DeNiro. The resort is a $250 million project, and the government approved of its 99 year lease despite many of the locals feeling that it takes up too much space on the island.
Mariah just launched a European tour and is also in the process of filming a documentary series about her Las Vegas residency, which is why the wedding isn't coming even sooner. The series will continue to shoot Mariah as she continues on her tour, but viewers won't be seeing much of her family on the show. On why James isn't taking part she said:
"He's a legit businessman. It's not really his thing to be, like, traipsing all over Europe and hanging out with all my crew and dancers and singers."
Mariah and James were engaged only seven months after they were first spotted holding hands. Mariah was previously married to Nick Cannon with whom she has two children, as well as producer Tommy Mottola. Let's hope three time's a charm.