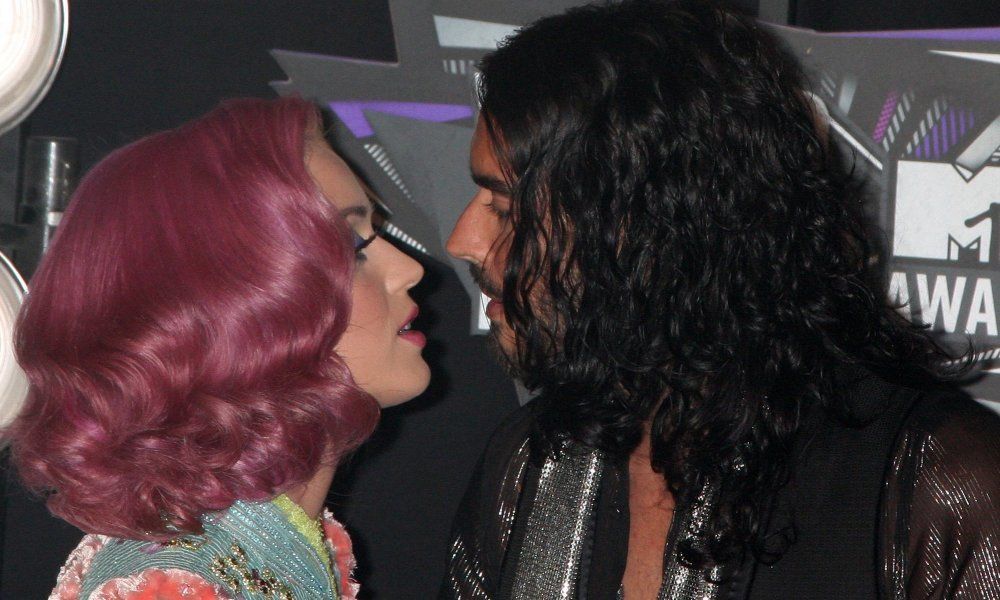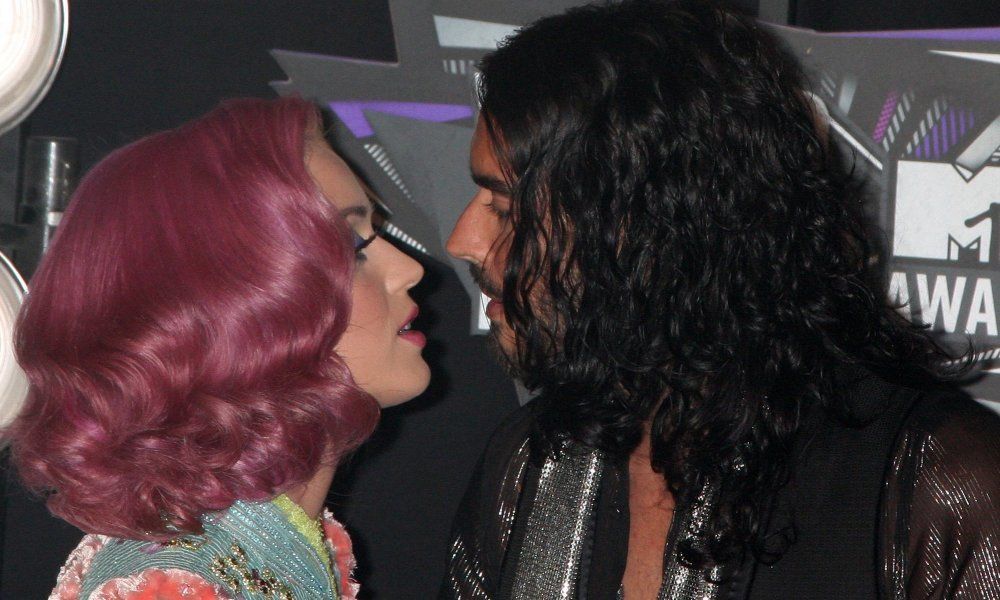 Clearly Russell Brand didn't get the memo that if you can't say something nice, don't say nothin' at all. In his new feature documentary, Brand: A Second Coming, he has some choice words about being married to singer Katy Perry.
The movie, which will be released at the end of October, was filmed during their brief 14 month marriage and the trailer shows him saying, "Oh my f**king god. I'm living this life, the very thing that I detest: vapid, vacuous, plastic, constructed, mindless celebrity. That's the very sea we're swimming in."
When a child recognizes him as the guy who married Katy Perry, he frustratingly yells, "Shut up about that!"
In the documentary itself, he is seen unloading to a friend, saying, "It's definitely good I'm with someone I love. But it's not a resolution to anything spiritual."
Then there's this kicker: "This is my suspicion, that at some point, to be happy, I'm going to have to walk away."
No big surprise, then, that the union didn't last. Good riddance, Katy, if that's his attitude!
The 40-year-old comedian/actor/activist has always been provocative and irreverent, and never shies away from publicity for saying controversial things. But we can't help but think these characterizations about his spouse and marriage are a low blow, even for him.
Brand and Perry were married at a lavish Indian wedding in 2010, but he filed for divorce just 14 months later. Katy says her husband told her it was over via text message. That's cold.
Katy's concert film, Part of Me, captured the stress her touring career put on their new marriage. She described their break up in a Sunday Times interview, saying, "I was in bed for about two weeks. I was pretty f**ked, yes. It hurt a lot. I got a good knock."
Between her concert film and his documentary, perhaps all this movie-making wasn't such a good influence on their relationship.
Brand: A Second Coming shows his evolution from addict to narcissist star to his current role as a political disruptor. He is now bent on inspiring a generation of grassroots activists to champion the underserved and rage against consumerism. At one point even calls himself the "Second Jesus."
What do you think about his harsh words for his former wife and his other antics?