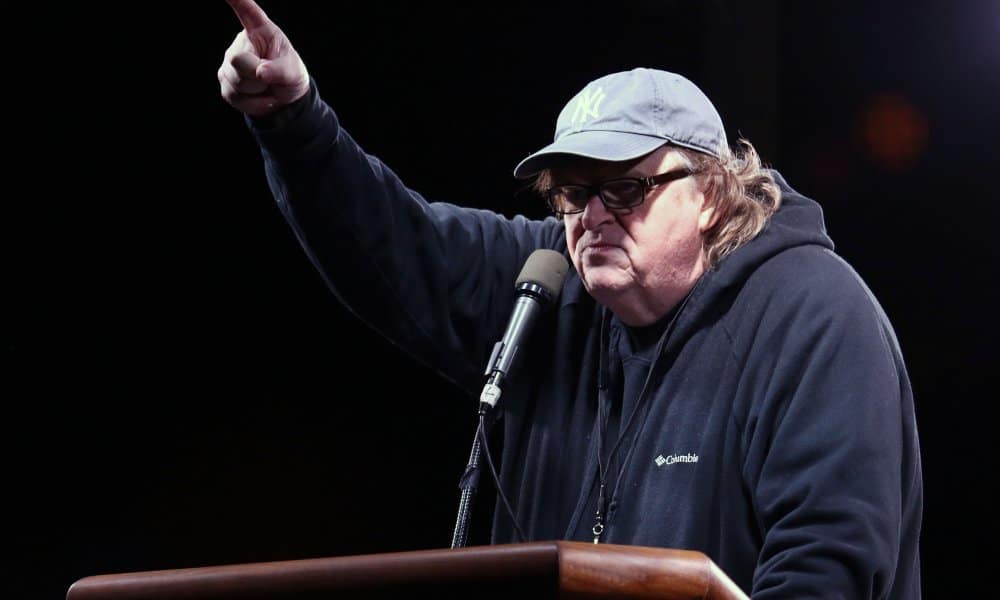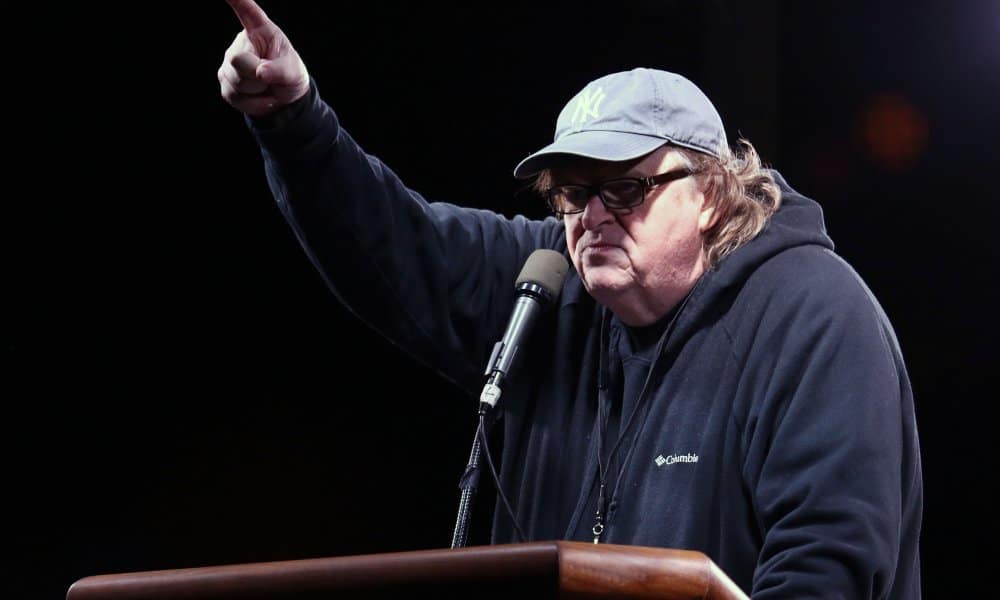 You'd be hard-pressed to find an American more outspoken in his distaste for Donald Trump than Michael Moore. The filmmaker known for hard-hitting documentaries like Bowling for Columbine and Roger and Me has consistently attacked the President since Trump rolled into office a year ago. Apparently, bashing the President has gotten a little stale for Moore.
It took several months, but it seems that the director has officially decided to change his tactics when it comes to Trump. In response to one of the administration's most controversial acts, Michael Moore has abandoned scorn in favor of a practical joke.
Last week, Secretary of the Interior Ryan Zinke announced that the US would allow oil and gas exploration along nearly the entirety of the country's Atlantic coast. While conservatives applauded the potential economic benefits, liberals bemoaned the seemingly needless expansion of oil and gas territory. Rather than join the growing crowd of irritated people, however, Michael Moore has decided to take a different strategy.
To kick off his new TNT documentary series, Michael Moore Live From the Apocalypse, with a bang, Moore has decided to "enthusiastically" support Secretary Zinke's initiative by purchasing an oil rig and setting up shop outside the president's favorite vacation spot, Florida's Mar-a-Lago.
And just in case you think it's a big joke, it seems as though Moore is deadly serious.
Here's our fracker! We'll be drilling right off the coast of Mar-a-Lago. God Bless You Donald Trump for making this possible! The oil we drill just off your beach will pay 4 our entire show! And any spills – we're going to let the ppl of Florida keep whatever they collect 4 free! pic.twitter.com/iGq2f1Gi33

— Michael Moore (@MMFlint) January 6, 2018
The stunt will likely be great publicity for the director's new series, but it's a long shot to suggest that the President will look up from the putting green to reflect on the oil rig tarnishing the horizon.