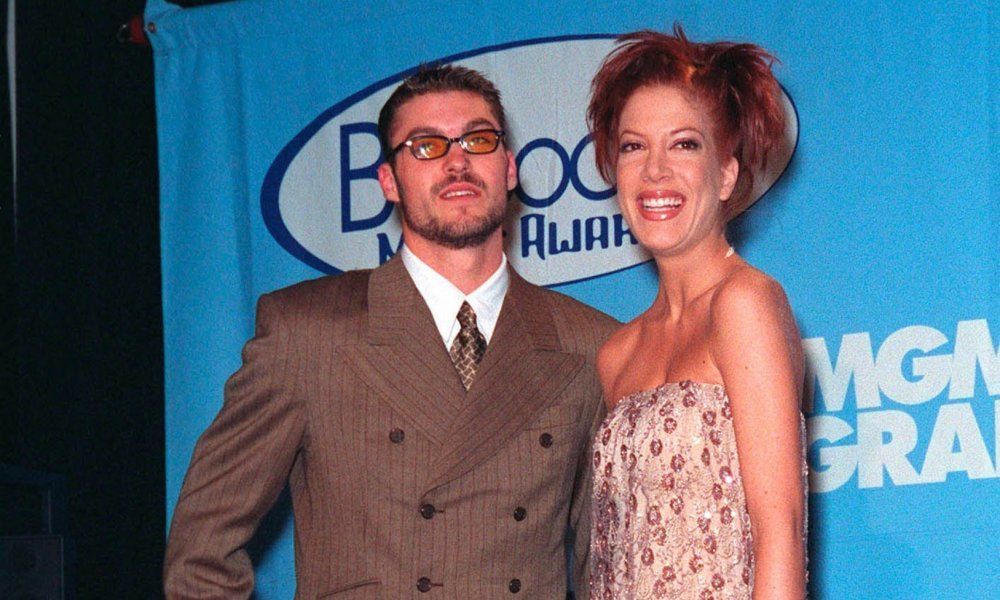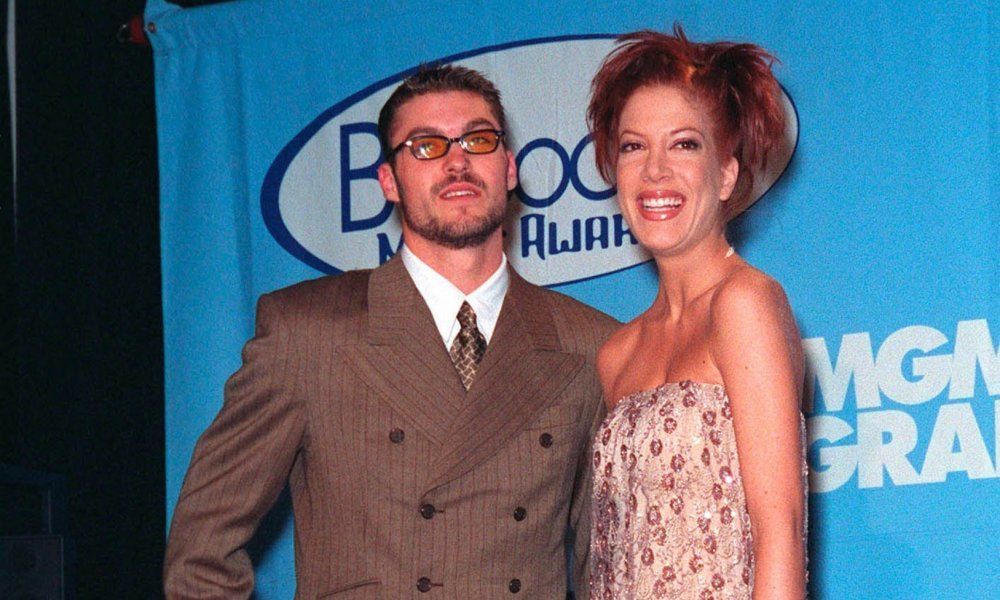 Not to sound like a high school gossip girl, but did you hear Tori Spelling spill that she and Brian Austin Green actually slept together back in the Beverly Hills 90120 days? While their onscreen characters Donna Martin and David Silver waited years until college graduation to roll between the sheets, it seems the actors were getting it on in real life.
And, guess what. She actually did the deed with another yet-to-be-named costar too!
Why this is news is anyone's guess, but you have to admire Tori Spelling's tenacity for trying to stay relevant. She recently appeared on Lifetime's Celebrity Lie Detector, and was asked a series of titillating questions about her hook ups while hooked up to a polygraph.
Host Louise Roe asked, "Did you have sexual relations with any of your co-stars on Beverly Hills, 90210?" to which Spelling replied, "Yes." When pressed if the partner in question was Brian Austin Green, she answered in the affirmative again.
Hmm, considering Brian Austin Green recently split with wife Megan Fox and Tori's husband Dean McDermott is a confirmed philanderer, maybe – just maybe – a real relationship could blossom between the former onscreen couple. It worked for Ashton and Mila.
The polygraphed Tori then teased that she was intimate with another cast member. His identity won't be revealed until the special airs this Saturday after The Unauthorized Beverly Hills, 90210 Story, where no doubt other juicy gossip from the notorious zip code will be revealed.
So, who do you think was sleeping with the boss's daughter? Jason Priestly? Luke Perry? Ian Ziering? Let us know if you're team Brandon, Dylan or Steve (or perhaps another character entirely) in the comments below. Let's just hope it's not Nat from the Peach Pit.