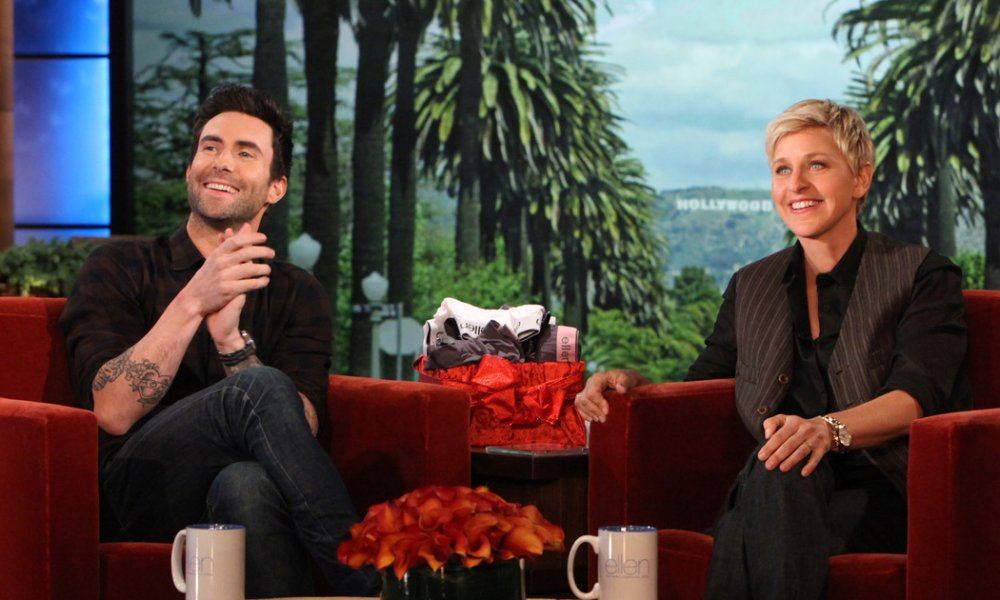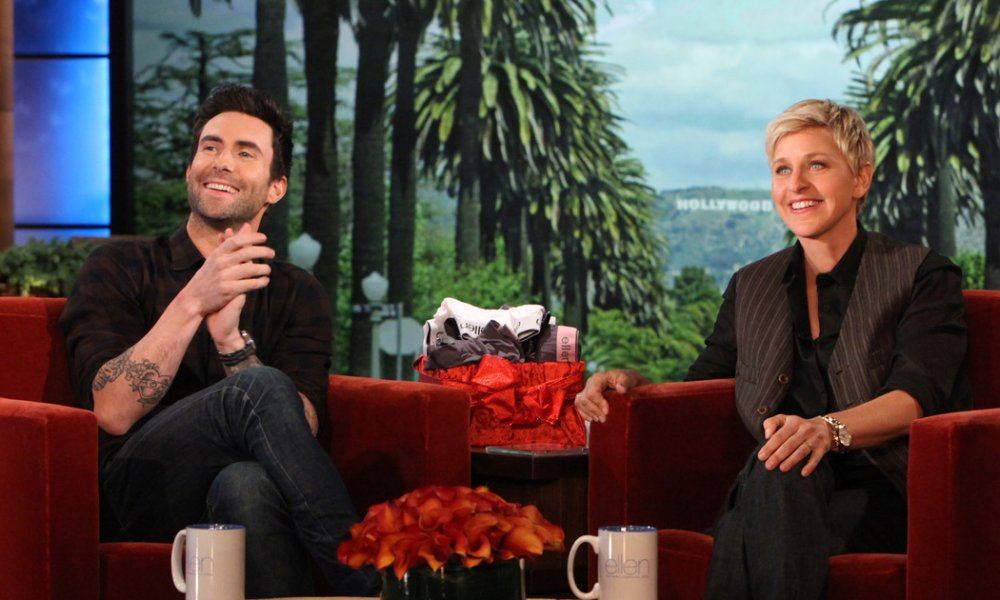 Adam Levine and Behati Prinsloo named their first daughter Dusty Rose, and apparently Ellen Degeneres helped out in the process. Adam explained how when he joined Ellen on her show this week.
Initially Adam sent Ellen a name idea that she quickly shut down.
"I think I have a great name, and I texted Ellen and was like, 'What do you think?' She was like, 'I hate it. I think it's a terrible name.' And I was like, 'Cool, all right!"
She didn't leave him hanging however, soon texting him back five more options to consider.
"I ran it by my wife, and she was like, 'No, I don't like it.' Then I brought it back to her in the eleventh hour, and I'm like, 'Dusty's pretty cool,' and she's like, 'I love it!' So you basically named my kid."
Ellen went on to say that the inspiration came from hearing a friend describing a light pink color as dusty rose, and it hit her.
"I had already thought of Dusty and then someone said Dusty Rose and I said, 'Oh, that's her name.' And so I texted you Dusty Rose."