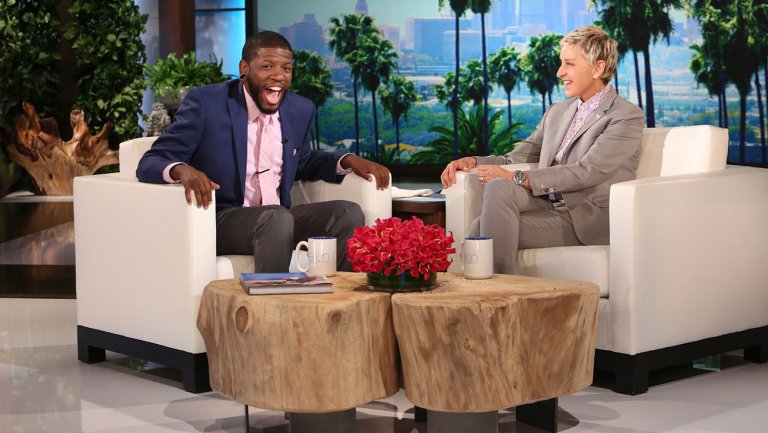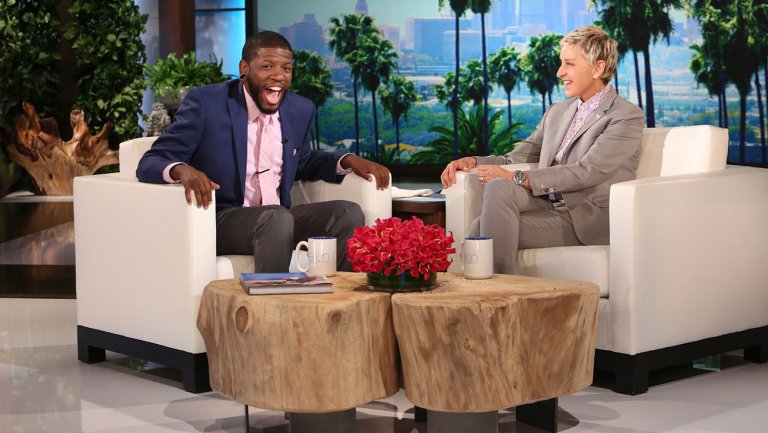 Last summer, rising comedian Quincy Jones (no relation to the music producer) was diagnosed with aggressive Stage 4 mesothelioma. At that point, he was given one year to live. Before he shuffled off this mortal coil, however, Jones wanted to fulfill his lifelong dream of hosting an hour long standup special. In the hopes of helping him achieve his dream, Jones' friend and fellow standup Nicole Blaine began a kickstarter drive to get Jones the funds he needed to make it happen.
Since then, the kickstarter has earned more than $50,000 and brought attention to Jones' cause from all corners of the entertainment universe. His chief fan, though, has to be the funniest lady on daytime, Ellen DeGeneres. When DeGeneres caught wind of Jones' plight, she invited him on her show in the hopes of generating a little publicity for the guy.
On Monday, though, DeGeneres brought Jones back on the program to reveal a little surprise for him. No, not just a little surprise; it's the end-all, be-all reward for a standup comedian. Ellen got Quincy Jones his own HBO special.
Here's the thing, though, folks. Quincy Jones totally deserves the honor. He's not the charity case that this round of publicity might suggest. The man is actually really funny. Here he is back in 2013 performing at a local Los Angeles comedy show called Meltdown. The guy is a genuine talent who probably would have reached the tops of comedy stardom if he'd been given a proper amount of time.
Taping on April 4, the as-yet-untitled special is set to air on HBO later this spring.