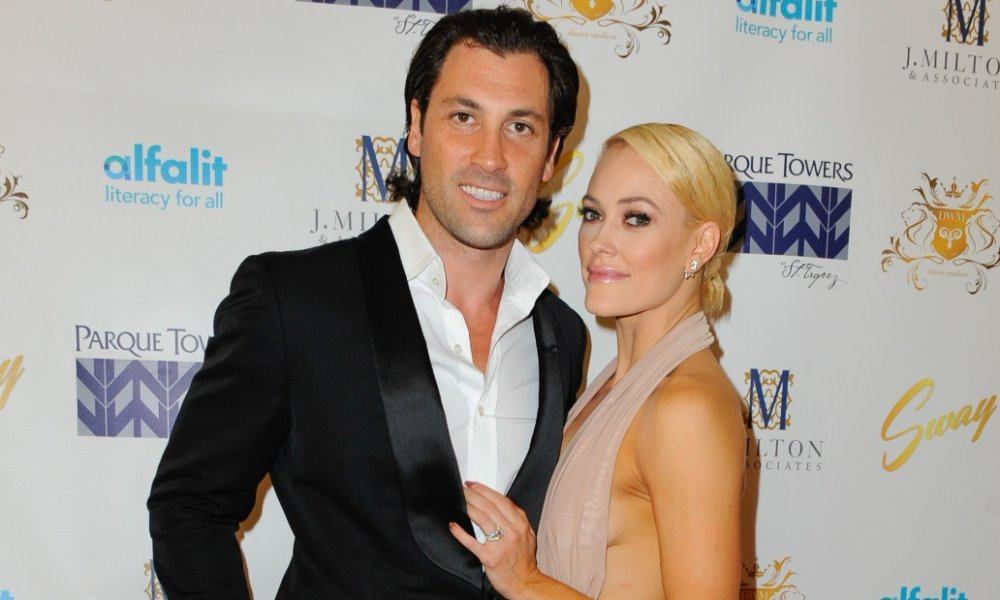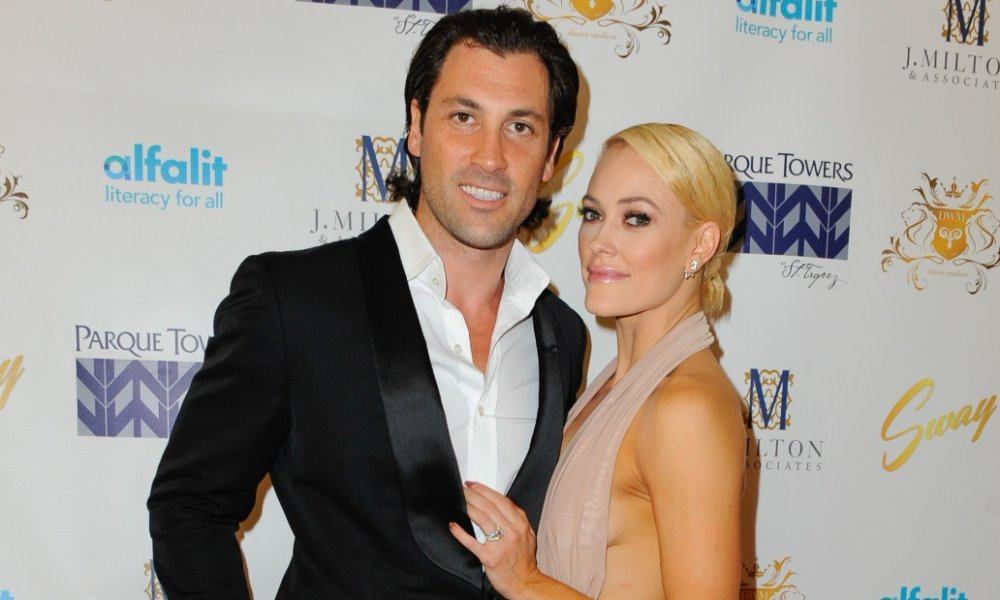 Peta Murgatroyd and Maksim Chmerkovskiy are owed congratulations on account of expecting their first child together, although the two weren't planning to share the news quite yet.
During Monday's rehearsal for the Dancing With the Stars finale, host Erin Andrews innocently enough went up to the couple to congratulate them on the news…but she forgot that her microphone was still on which made the conversation a not so private one.
Not only had Peta and Maksim been trying to keep the pregnancy a secret from the public, but they reportedly hadn't even told some of their close friends and family yet as they were planning a big announcement, so the timing was pretty inopportune.
Erin of course apologized but was supposedly trying to play things off like it had been a joke which didn't exactly help. Peta must have been a little thrown from the event, since she also spilled the beans that day on a different matter.
She must have forgotten that the east coast hadn't yet seen the finale that was aired on the west coast, and posted to her Facebook page about the Dancing With the Stars mirror ball win of her partner Nyle DiMarco. Whoops!