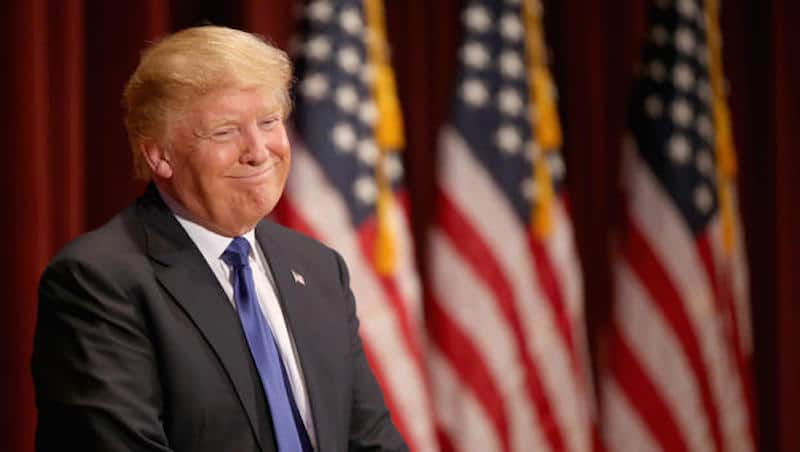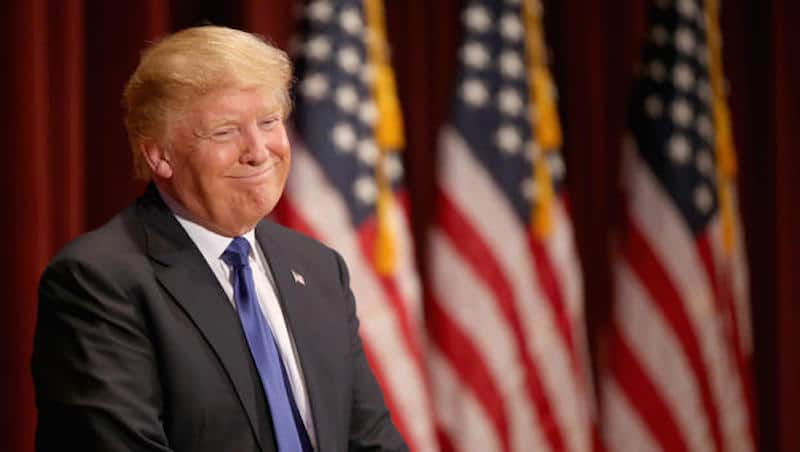 Donald Trump is bringing his brand of self-publicity to Hollywood this week for a fundraising dinner designed to drum up some funds for Trump's next presidential run in 2020. Though it's hardly rare to find a politician hoping to squeeze some star power from his celebrity followers, Trump's arrival in La La Land might go down in history as one of the least successful.
While Barak Obama enjoyed attention from the likes of Jay Z and Beyonce, it appears as though the president's Hollywood tour isn't having the same kind of effect on the town's celebrities. According to reports from inside the event, the guest list is hardly star studded. One person invited to the fundraiser said the guest list was so unimpressive that it could have just as easily, "been held in St. Louis."
The lack of star power isn't a huge surprise, of course. Trump's brand of radical conservatism hasn't attracted the media's more moderate conservatives. Even Clint Eastwood, the one star in Hollywood willing to lecture a chair for the opportunitiy to be involved in politics, conceded that he only voted for Trump to he thought the president has said, "a lot of dumb things."
For his part, Trump and his cabal are doing their part to raise the notoriety of the gala by making it super exclusive. You know, because a party must be awesome if you're not invited. Tickets for the event start at $35,000, though some donors are expected to drop as much as a quarter million dollars to ensure that Donald Trump is elected for a second term in 2020. As hopeful as event coordinators are, it seems as thought Trumps is going to have to get most of his war chest from elsewhere in the country.