Anyone hoping to see an all-out civil war between the New Founding Fathers and the newly reclaimed United States of America will have to wait for it. As of today, Blumhouse Productions has announced that the fourth entry in the civil discord action-horror franchise will go back to the beginning. Get ready to watch the country crumble in The First Purge.
The film has only released a single teaser poster, but the trademark red cap and white block-style stitching of the Trump Campaign's most popular accessory paint a very pointed picture of the film's motivations.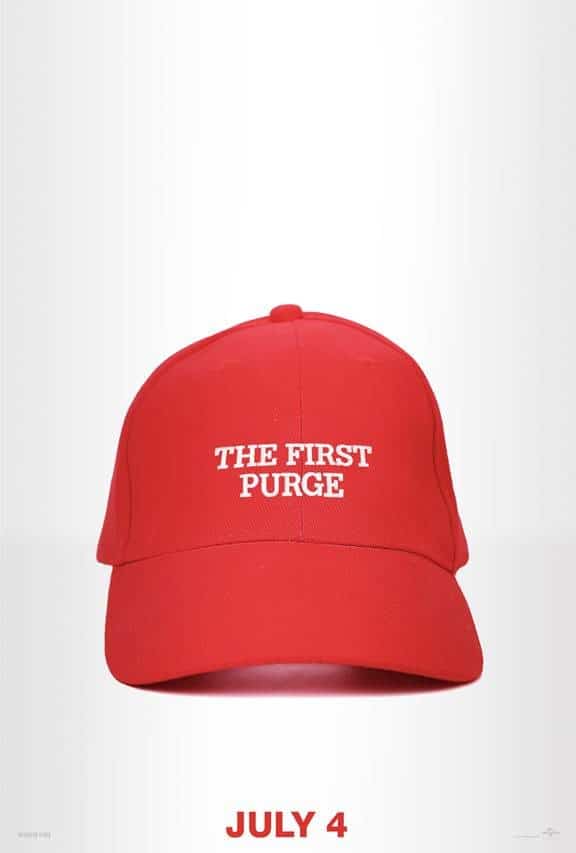 Just as with the previous three films in the Purge series, class warfare will be front and center. According to a release from studio Blumhouse Productions:
"To push the crime rate below one percent for the rest of the year, the New Founding Fathers of America (NFFA) test a sociological theory that vents aggression for one night in one isolated community. But when the violence of oppressors meets the rage of the marginalized, the contagion will explode from the trial-city borders and spread across the nation."
For the first time in the series, Purge creator James DeMonaco has handed off the directing duties to up-coming-auteur Gerard McMurray (though DeMonaco did write the script and has stayed on to produce). Before The First Purge, McMurray gained favorable reviews for his debut feature, the fraternity hazing drama Burning Sands.
The First Purge stars Y'Lan Noel, Lex Scott Davis, Joivan Wade, Luna Lauren Velez and Marisa Tomei.
The film will hit theaters nationwide on July 4, 2018.