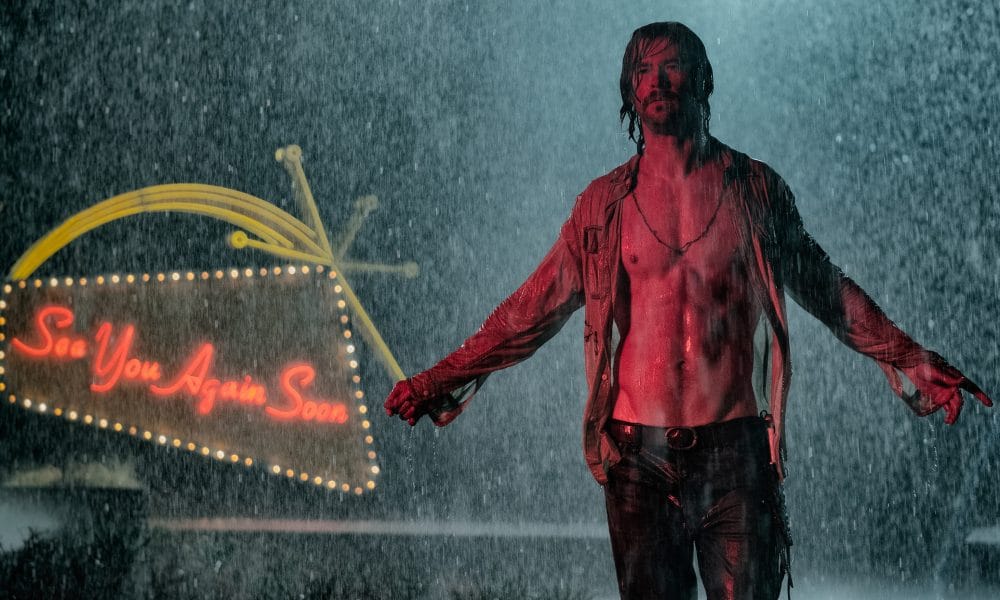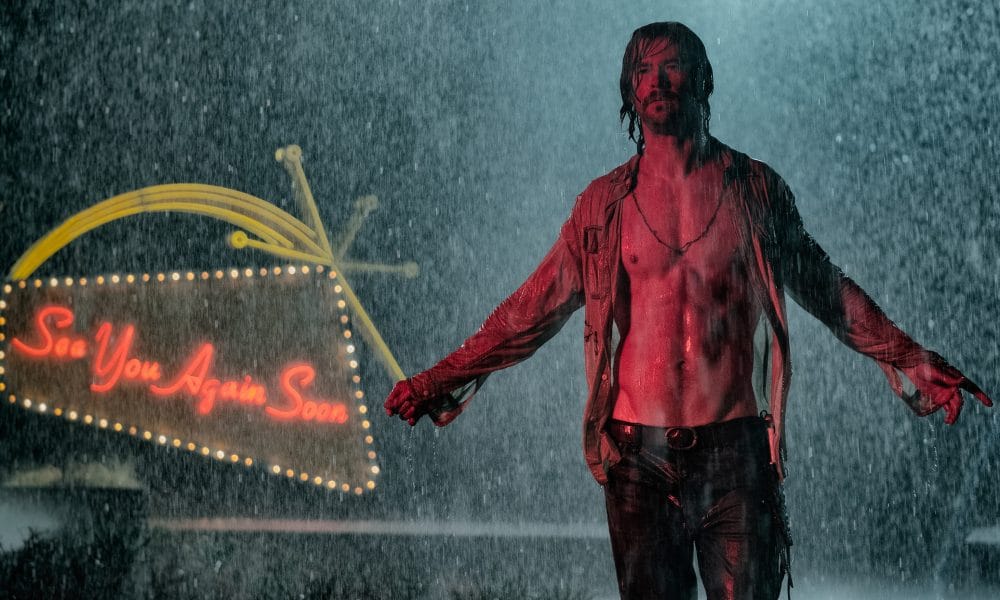 Writer-director Drew Goddard is at his best when he's working in enclosed areas. As a writer, he scored an Oscar nomination for The Martian. As a director, he turned the slasher film on its ear with The Cabin in the Woods. Now, he's gathering another group of unfortunate souls for a wild night at a rundown hotel on the border between Nevada and California.
The whole crew is in for some Bad Times at the El Royale, an upcoming thriller that released its first official trailer today.
The first trailer for Drew Goddard's next film plays right into the auteur's wheelhouse. There's more than a few quirks, the dialogue is light and snappy, and the characters are so deeply layered that it's impossible to tell what's going on at a glance.
Jon Hamm is engaging in voyeurism. Jeff Bridges is fleeing a botched heist. Dakota Johnson is hiding secrets. Cynthia Erivo is singing a mournful tune. And Chris Hemsworth is working on building up his cult following. It's all good stuff, even before you factor in Nick Offerman's mysterious role.
From a creative standpoint, Drew Goddard is far from prolific. El Royale marks only his second feature-length film in six years. Since the talent distinguished himself among JJ Abrams' crew with contributions to both Lost and Alias, each of Goddard's projects have been met with warm reception. His track record makes his next movie an undeniably exciting event.
Bad Times at the El Royale arrives in theaters on October 5.