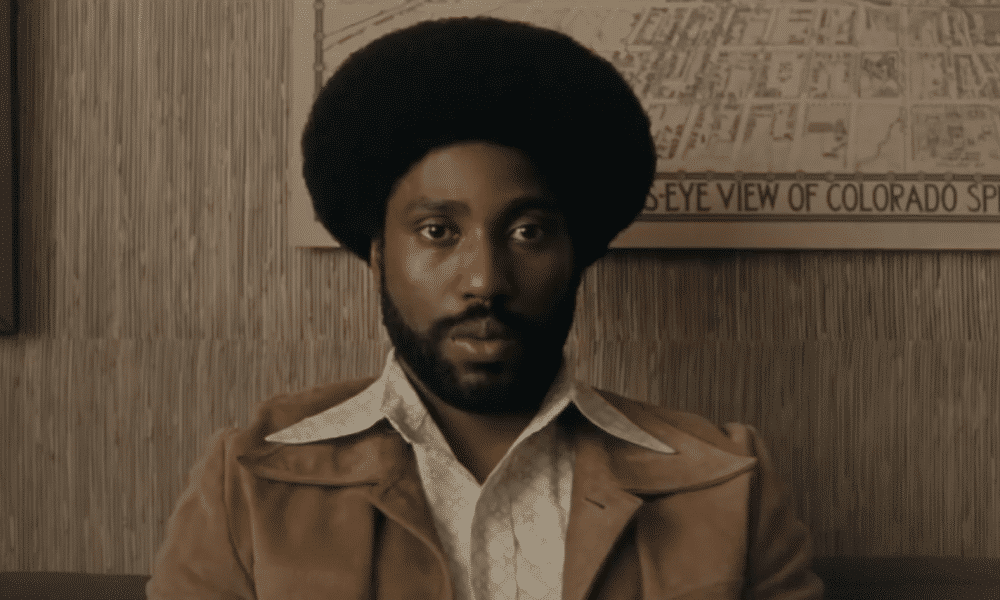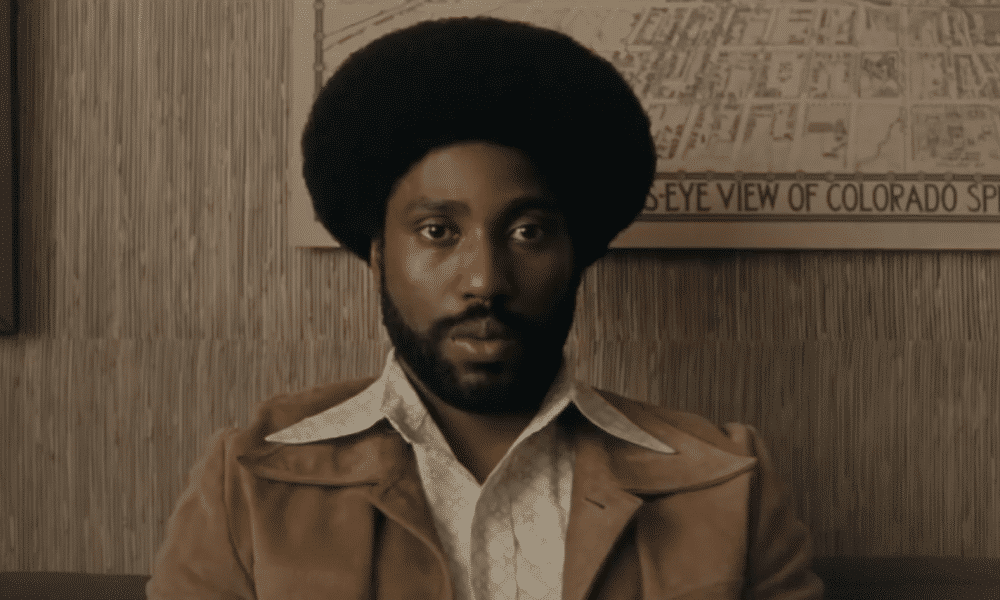 On Monday, Focus Features released the first trailer for Spike Lee's latest joint, BlacKkKlansman. Following the film's successful debut at the Cannes Film Festival, the BlacKkKlansman trailer promises to be one of the controversial director's most talked about movie in years.
For those who have missed the hype surrounding the Jordan Peele produced film, BlacKkKlansman follows the real-life story of Ron Stallworth (John David Washington), a black police officer who uses his best white guy voice and an assist from Adam Driver to infiltrate the KKK.
The movie mixes liberal amounts of comedy into the mix, while not shying away from an on-the-nose confrontation of Trump-era politics — for proof of that, wait for Topher Grace's David Duke to proudly proclaim, "America First."
From beginning to end, the BlacKkKlansman trailer is a testament to Spike Lee's skill behind the camera. Though the movie seems to veer wildly in tone, at no point does BlacKkKlansman feel forced. The flick has the potential to be as enjoyable a movie as we've ever seen from Lee. The fact that the director is also attacking the president is just icing on the cake.
Hot damn, #BlacKkKlansman is electric. It's simultaneously Spike Lee's most entertaining film since INSIDE MAN and a savvy indictment of Trump-era bigotry right down to the chilling real-life climax. #cannes18

— erickohn (@erickohn) May 14, 2018
Though the film has already released at Cannes, this pitch-perfect trailer is the closest audiences will get to BlacKkKlansman before its theatrical release on August 10.