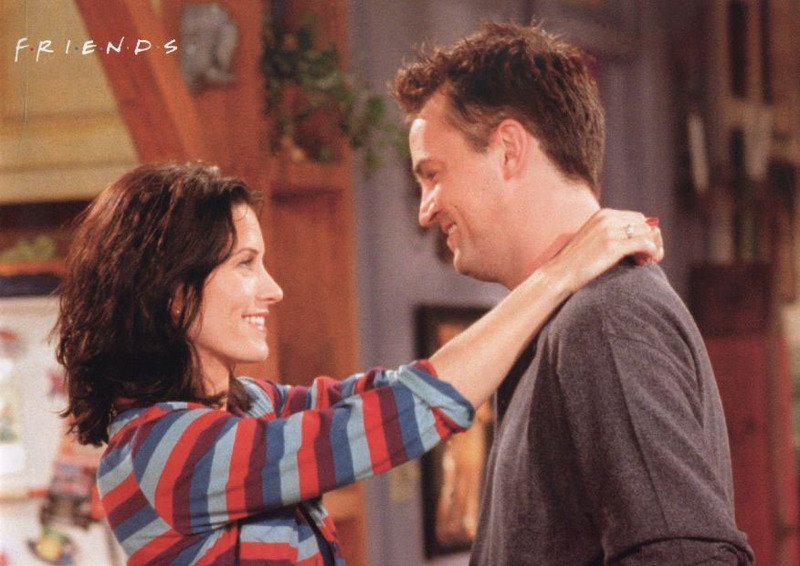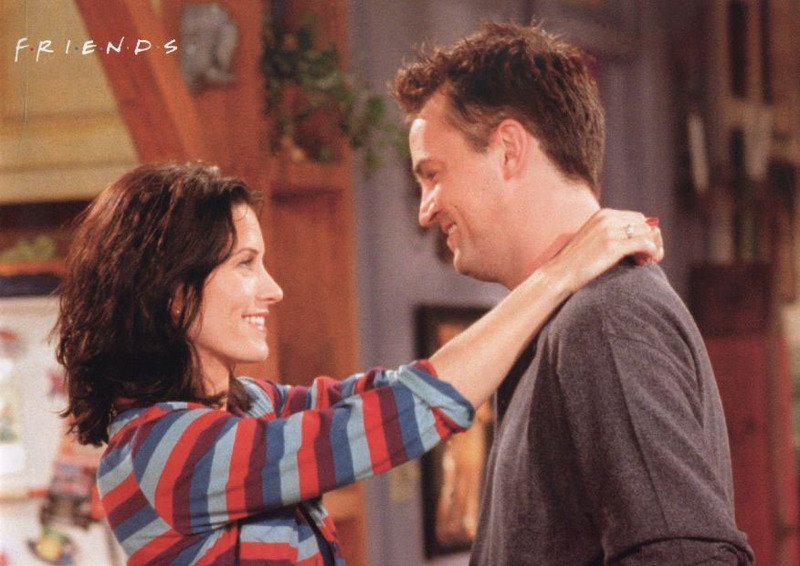 Yesterday evening, sitcom fans the world over were turned on to a most delicious rumor. Could it be true that former Friends paramours Matthew Perry and Courtney Cox are dating IRL? Yesterday evening, a supposedly inside source explained that after Cox's recent breakup with Snow Patrol guitarist Johnny McDaid, Perry was one of the first people she called.
Said the source, "It's no surprise that Matthew was one of the first people Courtney called after Johnny left her … They've leaned on each other before — during her infertility struggle and his battle with addiction." If that wasn't enough to get fans of the on-screen couple excited, the same source indicated that after the two celebrities leaned on each other's shoulder, they also ended up hooking up.
Now, this morning, that rumor has been addressed, and — as painful as it is to say — Matthew Perry and Courtney Cox are not an item. According to E! Online, another source (or maybe the same one?) explained that the dating rumor is just that, a rumor.
Now, it's possible that the two could just be keeping their relationship on the DL, because none of the sites reporting on the story actually name their source. In other words, there's no real way to verify the news either way until one of the stars themselves actually stands up and addresses the rumor. Until then, all we have is unverified conjecture … so, I don't know about you, but until the rumor is officially shot down by either Perry or Cox, I'll be assuming they're keeping their love a secret.