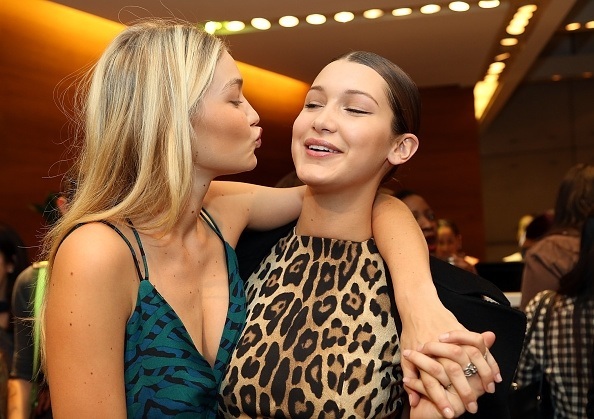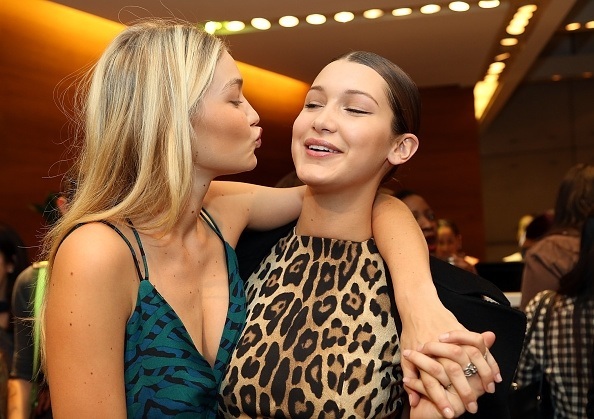 The world simply can't seem to get enough of Victoria's Secret model Gigi Hadid and her younger sister, Bella. Maybe that's because the up-and-coming stunners have the outspoken and alluring personalities to match their looks. Or maybe it's because, in spite of their fame, the two sisters are still devoted to one another.
Both of those traits were in full effect recently when older sister Gigi Hadid gave a candid interview for British Vogue in connection with her January 2016 magazine cover for the publication.
At one point, the interview outright asked the elder Hadid what she would do if someone was being mean to her little sister. Hadid didn't waste any words, saying, "It's like the end of your life pretty much."
To back up her big talk, the model recounted an experience in which she threatened a photographer for taking pictures of her younger sister backstage at a show in Paris.
Neither of the Hadid sisters have ever seemed to waste too much time worrying about how they're seen by the public. The siblings are — first and foremost — aggressively true to themselves. Perhaps that's why it's not surprising that, later in the interview, when Hadid is asked how she handles the inevitable critiques that come with her enviable position, and how she handles the a-holes she encounters, she is glib:
"I ignore them. My whole thing is don't follow me if you don't like it. I'm not going anywhere. I'm not going to change the way I look like because of some troll is having a bad day."
You can't argue with that.