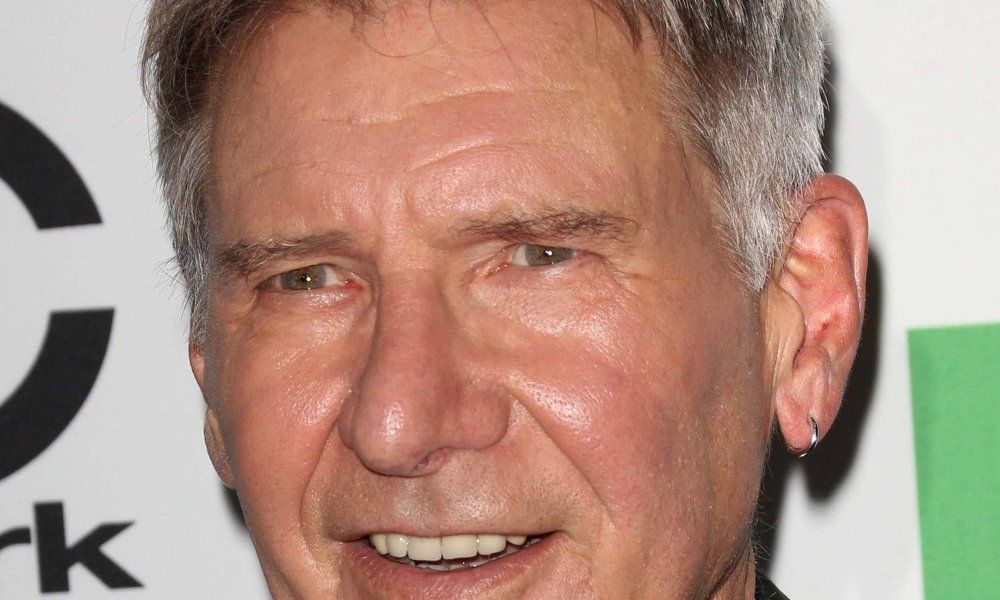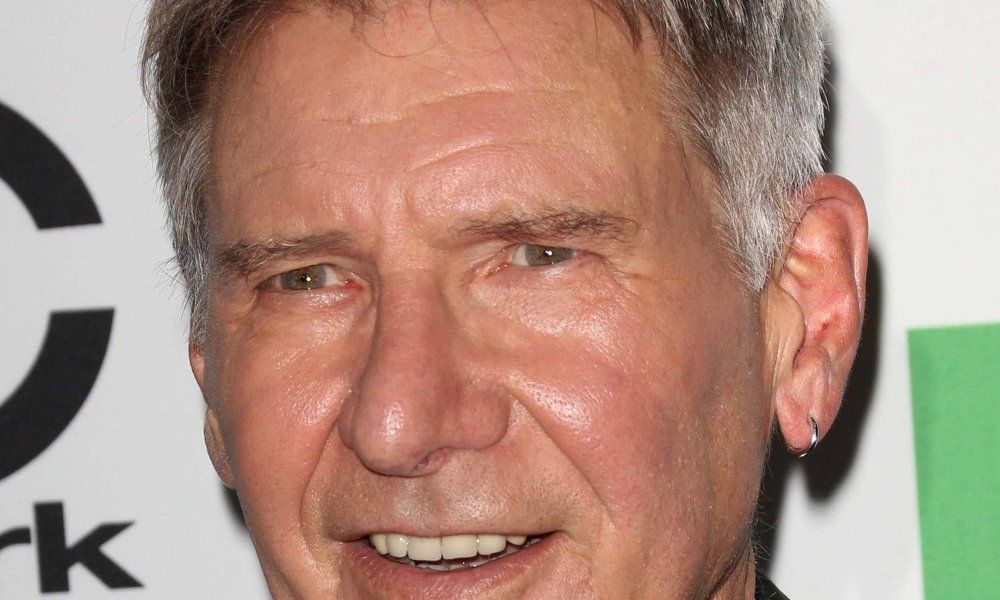 Like a stock plot from a bad movie, Harrison Ford revealed to Jimmy Kimmel on Thursday that he had a five-day bout of temporary amnesia following his dramatic plane crash on March 5, 2015. In his first interview since the incident – wearing a Halloween "dog in a hot dog" costume, no less – the action star recalled as much detail about the terrifying ordeal as possible.
The Star Wars actor was flying solo in a vintage two-seater fighter plane when he experienced mechanical difficulties.
"I remember the engine stopping, I remember that part very well," he said to Kimmel, who was dressed as Princess Leia. "I remember telling the tower what I was going to do and I remember their suggestion. Their suggestion was that I take the normal route to land and I knew that I wasn't going to do that. So I said 'no.'"
After that, his memory is sketchy. At 1,100 ft. he was too low to attempt an engine restart, so he did a u-turn to prepare for an emergency landing. Unfortunately, he came up a bit short of the runway, clipped a tree and crash-landed in Penmar Golf Course, in Venice, CA.
"And that's the last thing I remember until five days afterwards," he admited. "I'm told by the doctors that the amount of general anesthetic that I received…gave me retrograde amnesia."
It's a bit of life imitating art, as Ford once played an amnesia victim in Regarding Henry back in 1991.
"This was not a movie," Ford said on Jimmy Kimmel Live!, in his typical dry delivery.
It's not the only injury the actor has endured recently. He hurt his ankle on the set of Star Wars: The Force Awakens when his foot got caught in the Millennium Falcon door. However, the police report described it as "a 73-year-old man was injured by a garage door." Doesn't sound as cool when you word it like that.
We're glad Hans Solo lived to tell the tale of these recent mishaps, even if his memory isn't too clear. Check out the interview and leave your comments below.