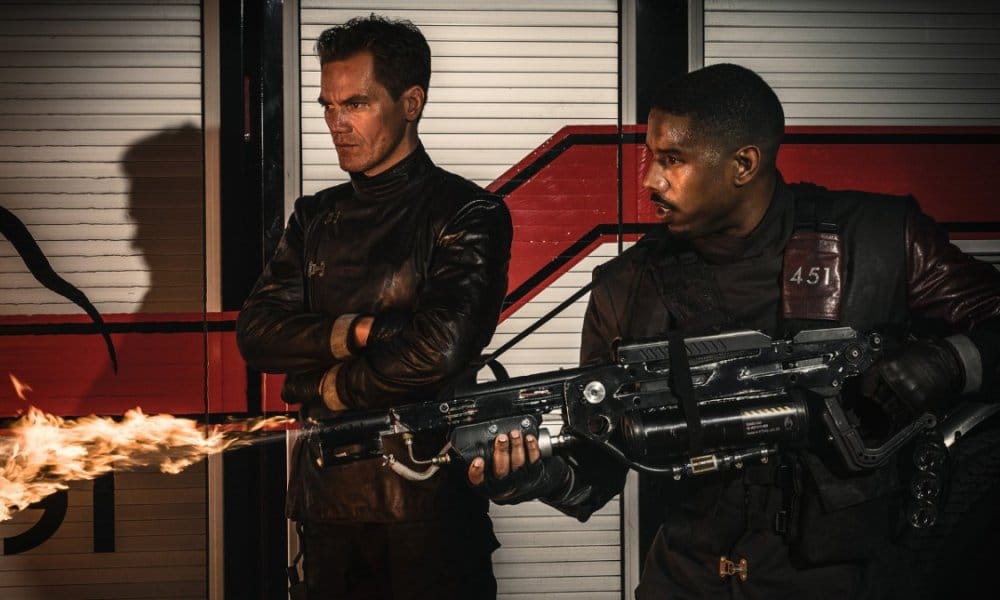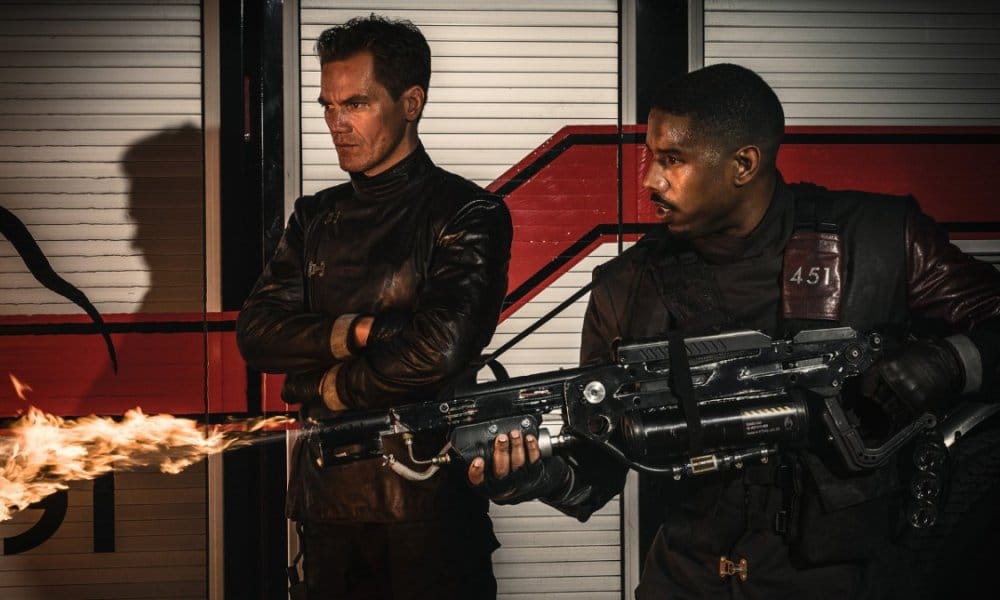 This spring, HBO will air a bold new vision of Ray Bradbury's legendary science fiction novel Fahrenheit 451. Starring Creed's Michael B. Jordan and The Shape of Water's Michael Shannon, the adaptation will breathe new life into Bradbury's haunting vision of the future.
Initially released in 1953, Ray Bradbury's Fahrenheit 451 follows Guy Montag (Jordan), a young man whose job is to burn any books he can find. The society that surrounds Montag is oppressive, drowning in a sea of propaganda and fake news. As Montag slowly awakens to the terror that society has become, he butts heads with his supervisor, a staunch supporter of the regime named Beatty (Shannon).
The adaptation is being co-written and directed by Ramin Bahrani, and independent film director who has some experience depicting complex mentor-mentee relationships. Two of his previous films, 99 Homes and At Any Price focused on strained relations between two ideological opposites. In other words, the personal conflict between Jordan's Montag and Shannon's Beatty should crackle.
In a press release from HBO Films, Bahrani explained, "I have always loved Ray Bradbury's prophetic novel Fahrenheit 451. Two years ago, as I looked at the world around me, it seemed like the ideal time to do a modern interpretation. I am grateful to HBO for helping me bring my vision of the film to audiences with this incredible cast."
The movie will premier on the cable channel later this year.