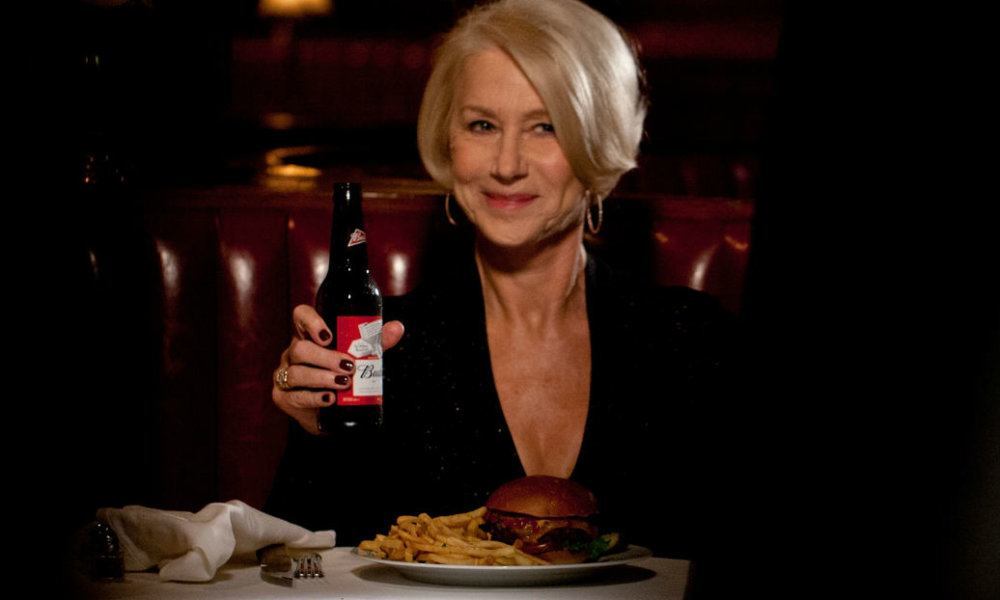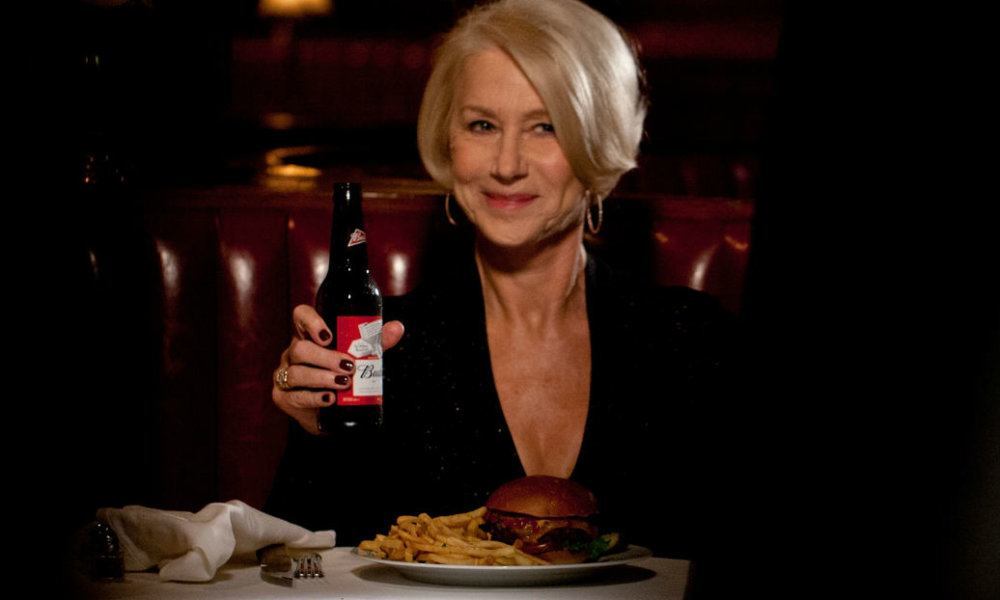 Budweiser is doing their absolute best to reclaim the Super Bowl. After close to a decade of either lackluster or overly sentimental efforts (really, every Clydesdale dreams of being a Budweiser horse?), the beer giant is taking another stab at offbeat comedy. A few weeks ago, Seth Rogen and Amy Schumer launched a ridiculous, but hilarious campaign to get people sipping Bud Light. Yesterday, however, Budweiser kicked things up a notch with the inclusion of the most unlikely of superstars doing the most unlikely of things.
Helen Mirren has recorded an anti-drunk driving PSA. And it is glorious.
The Academy Award winning actress known for her roles in The Queen, Gosford Park, and The Debt — all of which are stunning, by the way — begins her PSA by introducing herself as Helen Mirren, "a notoriously frank and uncensored British lady." The acclaimed performer then goes on to accuse anyone who drinks and drives of being, well, the worst things an uncensored British lady could possibly think of. And they get pretty bad. Mirren demonstrates an effortless ability to completely destroy another person without batting an eyelash. She even manages to be totally charming while berating anyone who might be foolish enough to get behind the wheel after a few too many.
Mirren's PSA was a delightful surprise as the world's beer company's build towards this Sunday's Super Bowl, the biggest advertising day of the year. It may have been a while since Budweiser distinguished itself at the big game, but if this year's offerings are any indication, they're currently the brand to beat.