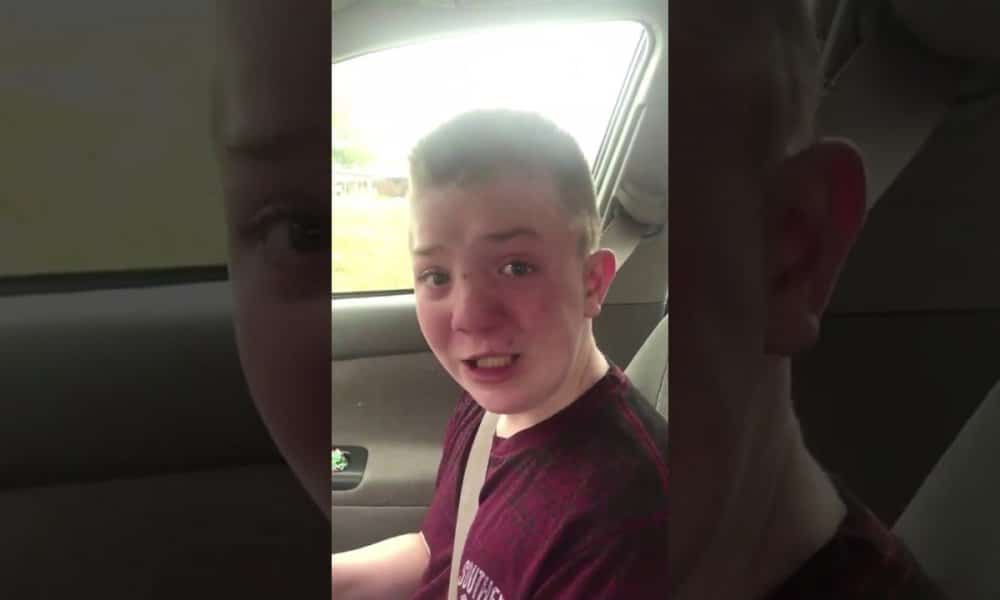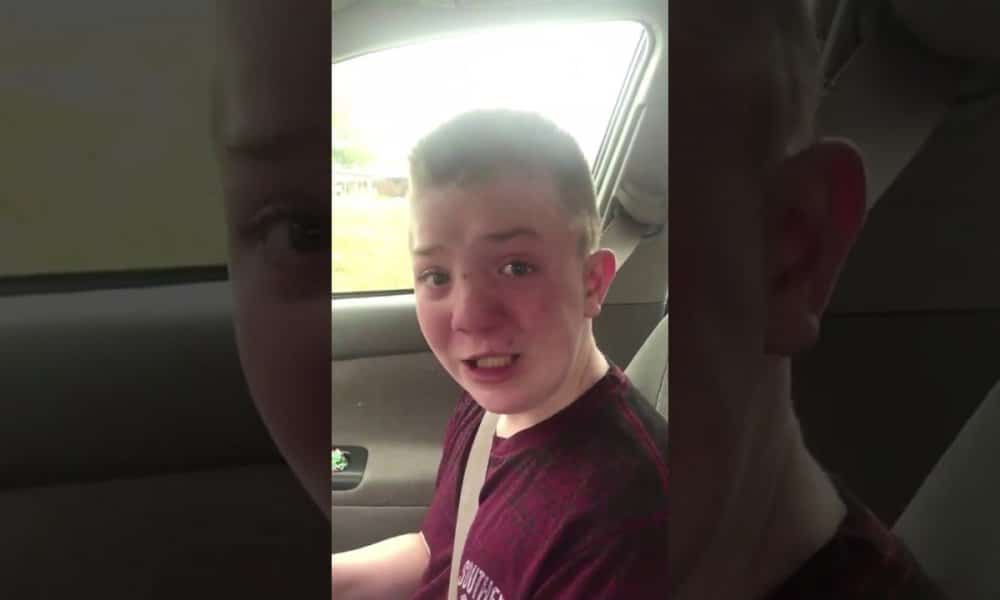 On Friday, Tennessee mother Kimberly Jones posted a video of her son, Keaton, in tears. On the video, Keaton, a student at Maynard Middle School in Maynardville, Tenn, explains that he was scared to join his peers in the lunchroom thanks to extensive abuse at the hands of bullies.
"Keaton asked to do this AFTER he had me pick him up AGAIN because he was afraid to go to lunch," Kimberly wrote in a Facebook post. "My kids are by no stretch perfect, and at home, he's as all boy as they come, but by all accounts he's good at school."
The now-viral video has gained quite a bit of traction, and Hollywood A-listers are responding to Keaton. Chris Evans, also known as Captain America or Steve Rogers in the popular Marvel franchise, invited Keaton and his mom to join at the premiere of Avengers: Infinity War.
Stay strong, Keaton. Don't let them make you turn cold. I promise it gets better. While those punks at your school are deciding what kind of people they want to be in this world, how would you and your mom like to come to the Avengers premiere in LA next year? https://t.co/s1QwCQ3toi

— Chris Evans (@ChrisEvans) December 10, 2017
Fellow Marvel star, Mark Ruffalo also sent a message to Keaton via Twitter, reminding the youngster that, "You got a pal in the Hulk."
Little buddy, I was bullied when I was a kid. You are right #ItGetsBetter! You are my own personal super hero. Protect Yo Heart. You got a pal in the Hulk. https://t.co/fRTAENcmV4

— Mark Ruffalo (@MarkRuffalo) December 10, 2017
Evans' invitation wasn't the only one that Keaton received. Hailee Steinfeld asked the middle schooler to be her date to the Pitch Perfect 3 premiere this week.
Hi @Lakyn_Jones, could you pass this message along to Keaton? ❤ pic.twitter.com/3l8P4fKAqW

— Hailee Steinfeld (@HaileeSteinfeld) December 10, 2017
The one and only Mark Hamill, known to Star Wars fans as Luke Skywalker, offered his advice to Keaton.
Keaton-Don't waste time wondering why a bully would be so mean-They're sad people who think hurting others will make them feel better because they really don't like themselves-They're just jealous because you're so smart & handsome❤️Your friend-mh https://t.co/SUMw3OoCTm

— @HamillHimself (@HamillHimself) December 10, 2017
Eleven from Stranger Things, played by Millie Bobby Brown, told Keaton "I wanna be your friend."
@Lakyn_Jones Keaton, this is so accurate. Why do people do this? I think your sooo cool Keaton! I wanna be your friend ( but srsly) ur freakin awesome ❤️

— Millie Bobby Brown (@milliebbrown) December 9, 2017
The support for Keaton spread across every social media platform. Snoop Dogg chimed in with an invite for the Tennessean on Instagram.
Justin Bieber shared his reaction to Keaton's heartbreaking video.
Katy Perry's shared Keaton's video on her personal Instagram account.
With millions of views and the outpouring of support, hopefully, Keaton's bullies have learned an invaluable lesson to be kind instead of cruel.