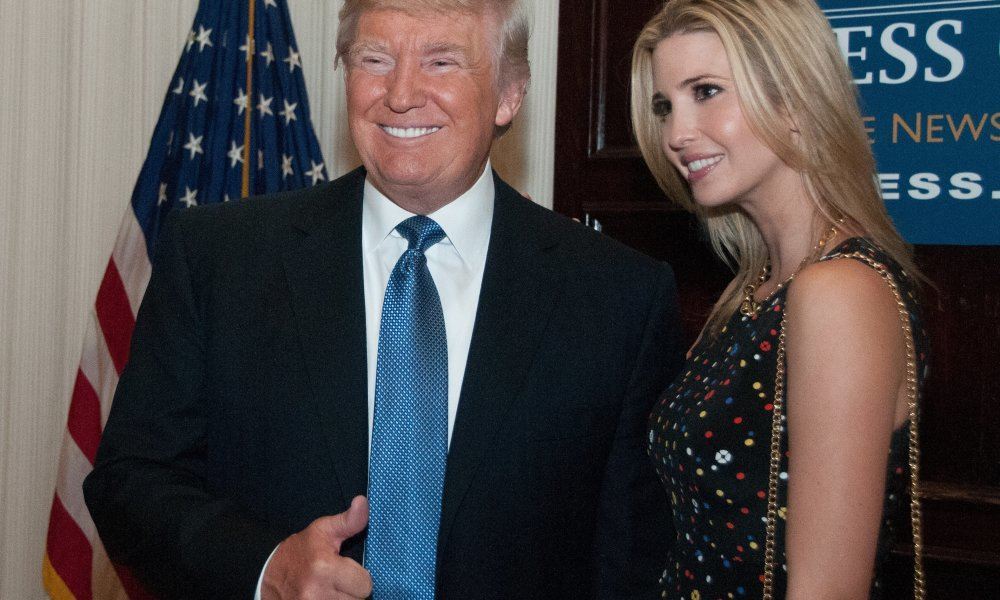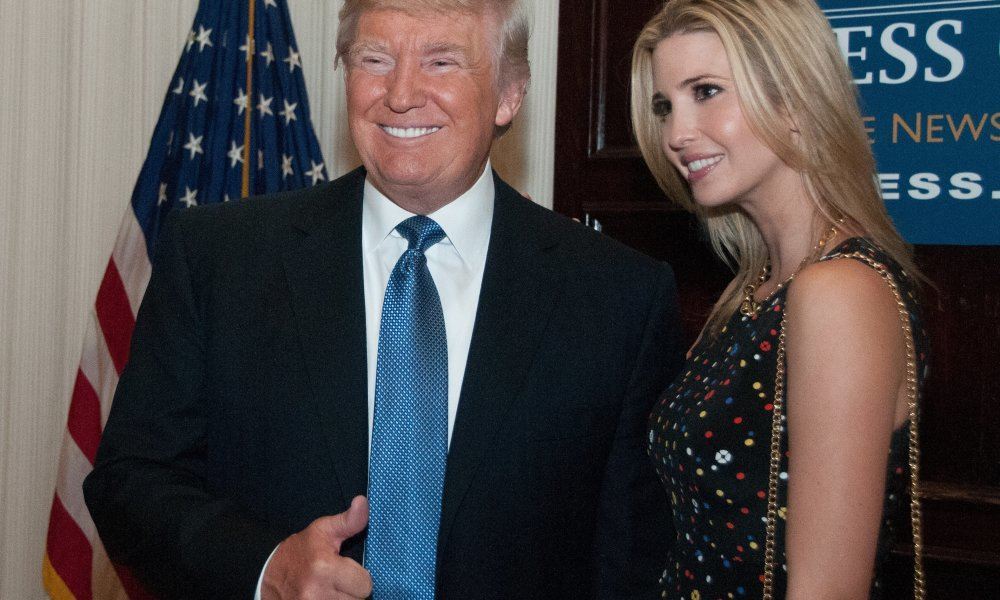 Ivanka Trump announced that she's pregnant with baby #3 this morning by posting an amusing video on her Facebook page. She enlisted the help from her daughter, Arabella Rose, 4, and son, Joseph Frederick, almost 2, to break the big news. While her firstborn held up the number one and her second child held up the number two, Ivanka held a number three to her belly to show that a new bundle of joy is on its way. Or, perhaps, bundle of mischief.
When she asked her son if he was happy about the news, he candidly said, "no!" Gotta love that honesty. Well, he does come from Trump stock, so unfiltered speaking is in his genes.
Rather than edit this out, Ivanka left the gaff in the video. Its a slice of reality when you're dealing with small children.
The 33-year-old businesswoman and potential first-daughter has been married to real estate investor Jared Kushner for almost six years. She serves as the executive vice president of development and acquisitions at The Trump Organization and has a successful clothing, shoes and accessories line available at Macy's, Bloomingdales and other department stores.
"I consider myself incredibly fortunate to have a career that I am deeply passionate about, but, at the end of the day, it's my family that is at the center of my life—and to be adding another baby to our family is a tremendous blessing," she wrote on the web. "Jared and I are so thankful, and so excited!"
She added, "Arabella and Joseph are both incredibly excited to have a new sibling on the way, (of course, Arabella desperately wants a baby girl, and Joseph hopes it's a boy!), and I wanted them to join me in making the announcement."
"Arabella is a ham and was totally camera-ready, but I had to resort to bribery to get Joseph to cooperate," she confessed, explaining why she gave her son a lollipop.
The expectant mom is the daughter of billionaire Republican front-runner Donald Trump and his ex-wife Ivana. This baby will be the eighth grandchild for Grandpa Trump. We're not sure if he's the hands-on, babysitting, diaper-changing kind of grandpa, but he did tweet out the following congrats to his eldest daughter.
So happy about my daughter @IvankaTrump's announcement that she will be having a baby this spring. Congratulations!

— Donald J. Trump (@realDonaldTrump) September 24, 2015
Watch the cute video and tell us what you think of the exciting news.
I have some very exciting news to share!! Check out this video and visit my site for the super sweet (and hilarious!) outtakes: http://bit.ly/1WkLPSe

Posted by Ivanka Trump on Thursday, September 24, 2015