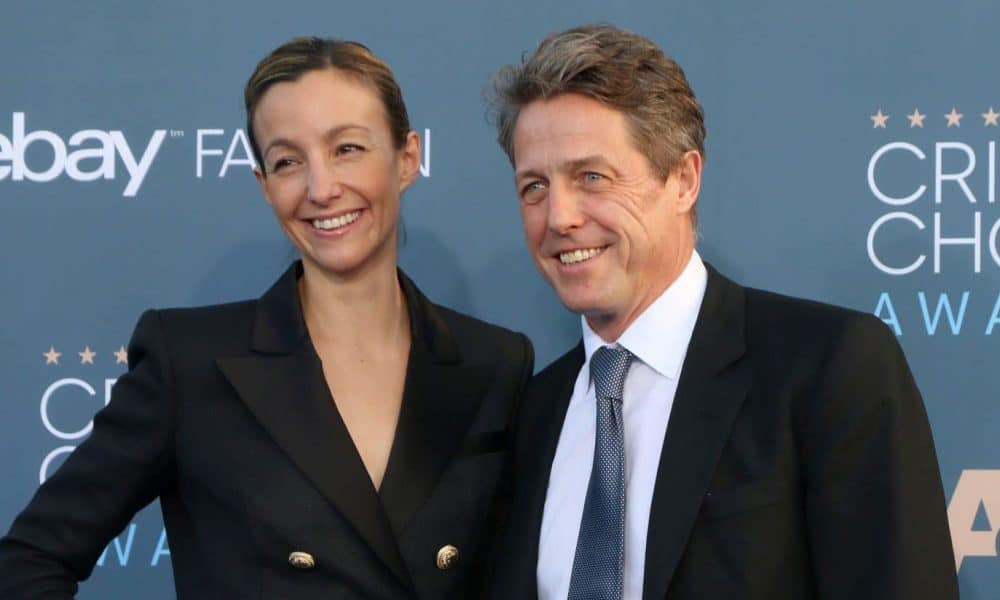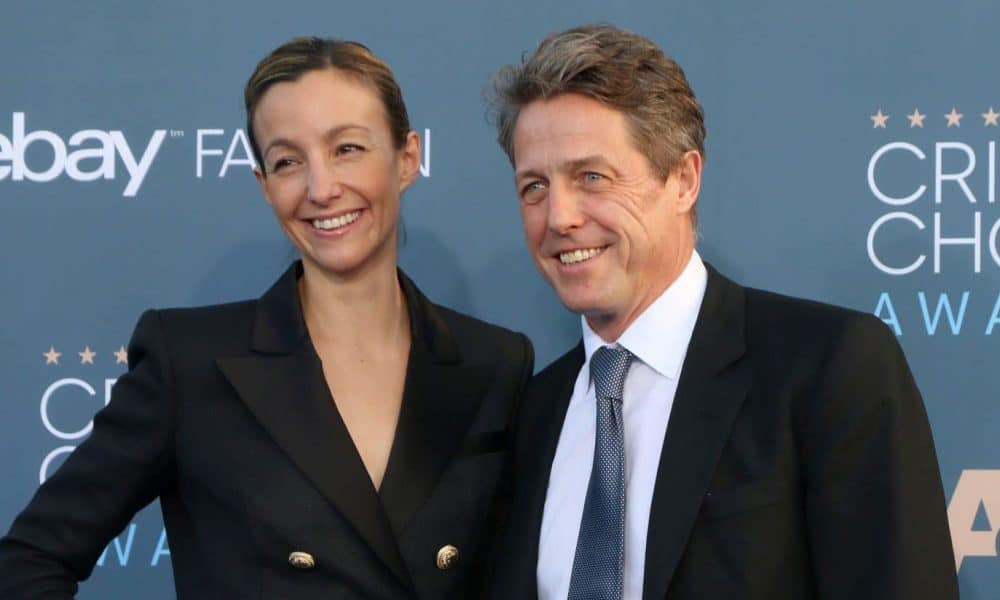 Hugh Grant has opened up about parenthood and married life, admitting that he should have gotten married earlier. The 57-year-old actor got married for the first time in May to Anna Eberstein, the mother of his three children. When asked about the experience thus far, Grant had only lovely things to say about it:
"It's really nice, I can't pretend it isn't. I should have done it before. I'm just lucky. I'm lucky. I've got a great wife. I love her."
"I'm lucky. I've got a great wife. I love her." Newlywed Hugh Grant tells @savannahguthrie pic.twitter.com/l1VIyzPv8A

— TODAY (@TODAYshow) June 27, 2018
Grant and Eberstein have been together for six years, and have a new baby, a two-year-old daughter, and a five-year-old son. Grant also has two young children with his ex, Tinglan Hong, aged five and six. He has spoken out about how great it is to be a father in the past.
"It was the nicest thing that's ever happened to me — he said sounding clichéd — but it happens to be true. It's just lovely to have all that love around. Suddenly you love someone more than yourself. It's unheard of in my case and they love you and it's all enchanting."
Grant has a new project coming out this week. He is starring in the Amazon three-part series A Very English Scandal. Grant's wife Anne Eberstein is a TV producer and retail director from Sweden. They married in a quiet ceremony in London, where they live with their children.
Grant's ex Elizabeth Hurley has joked about the changes she's seen in him since he became a dad.
"He was over 50 when he spawned them all. No, he's an enchanting dad. Really, really sweet. Having these kids has transformed him from a very miserable person into a fairly miserable person. It's improved him. He's gone up the scale."