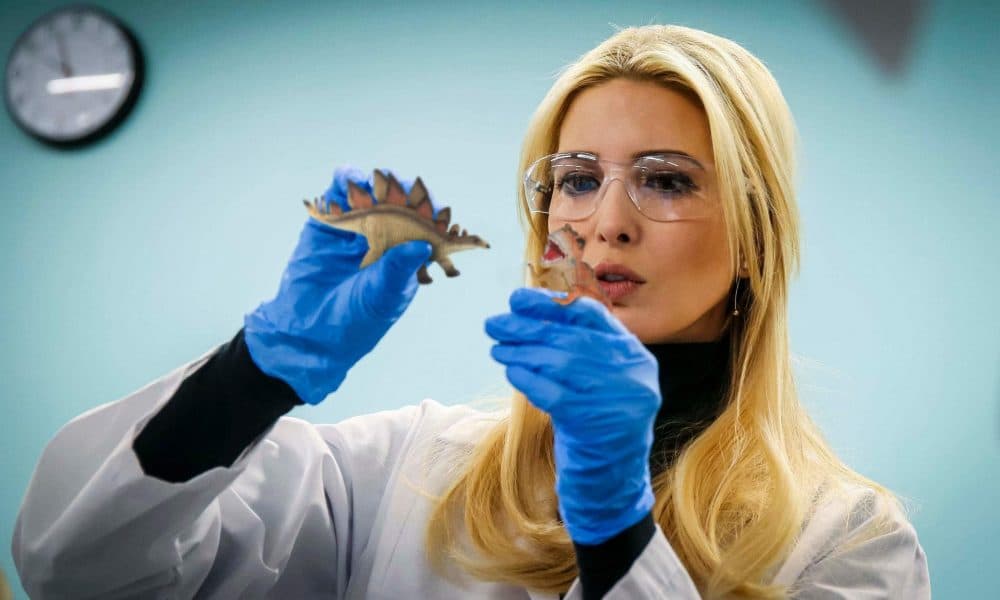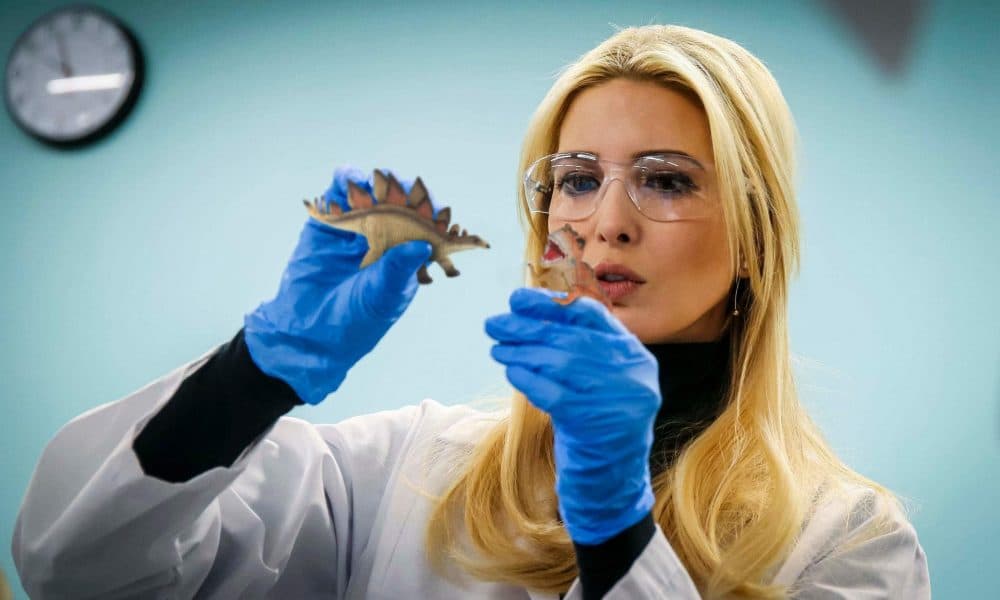 On a routine trip to Iowa to promote Papa Trump's infrastructure initiative, presidential advisor and first daughter Ivanka Trump visited a slew of photo-op-worthy locations. Unfortunately, the one she chose to share on social media has turned her into something of a joke.
While hoping to shore up Donald Trump's arguably failing attempt to shore up domestic jobs, Ivanka stopped by an Iowa educational program, slipped on a lab coat, rubber gloves, and her best duck lips for a photo op.
Why Ivanka decided that pretending to participate in the experiment was a good idea is beyond this writer. It also went over the heads of a lot of other people. The objectively disastrous photo turned into a meme with lightning speed; it wasn't long before people repurposed the lab pic for their own dark ends.
Ok, here's my meme; I hope everyone looks at it, cause I'd love some opinions. There was so damned much material to choose from. pic.twitter.com/Ko2XSUWI4H

— never claimed i was funny (@veronicamariez2) March 20, 2018
Let's see: When John Kerry dressed up like a scientist, it was framed as Democrats loving science. When Ivanka Trump does it, she is dismissed with sexist "cosplay" terminology. pic.twitter.com/bqFV8WvV9h

— Hank Campbell (@HankCampbell) March 20, 2018