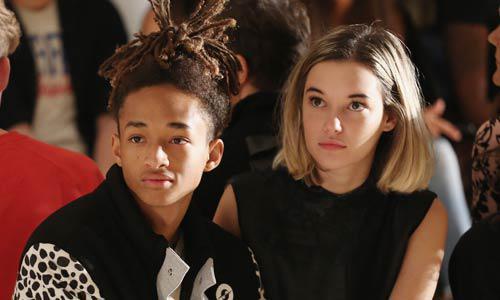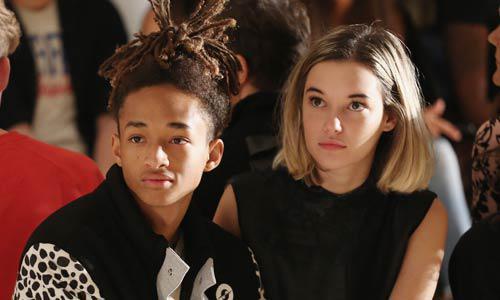 Jaden Smith was recently spotted locking lips with his lady friend in SoHo. The 17-year-old was showing off his older bae all over New York City this past week.
Smith, who's reportedly dating 19-year-old (although some sources reveal she's actually 21) social media fashionista, Sarah Snyder, was not shy about showcasing his girlfriend of three months.
But Smith has been receiving some heat from his friends about dating the Instagram model. Snyder is reportedly not as sweet and innocent as she appears to her 121k Insta followers. The 19-year-old reportedly had some trouble with the law earlier this summer.
In June 2015, Sarah was arrested for stealing a $16,000 Hermes Birkin handbag. The theft occurred on February 19th from an unnamed local store, and Snyder was arrested Monday, June 15th, in Manhattan at the home of a friend.
After a four month investigation, Bedford police arrested her and charged her with felony Grand Larceny. It has not been confirmed whether she was found guilty on these charges.
Friends of Jaden have also reported that Snyder has been extra friendly with a few of his buddies. Ian Connor, known as the "King of the Youth" took to Twitter, "Shouts Outs Jaden Smith For Wifing A B***h I Used To F**k On Hotel Roofs. That's Dedication." Woah.
But, Jaden appears to be quite proud of his new girlfriend. The pair shared some hot and heavy moments during New York Fashion Week.
According to IMDB, Snyder is also an aspiring actress and has starred in a few films including Skeleton Key 2, Dead Woman's Hallow, Scarlet Rain and Greencastle .
We wonder what Will and Jada think about the pair dating? We already know that they're pretty liberal parents. What do you think about Jaden and Sarah's relationship? It is genuine or is she just looking for fame?